Throughout the history of the trance genre there have been few that have come along with the uninhibited goal of bringing trance back to its most pure form.
Solarstone is one of these few who in the last 5 years has remained proactive in refocusing the trance genres path through the establishment of Pure Trance. Pure Trance is a night club concept introduced to fill a massive gap in the market created by current musical fads and fashions in the EDM club scene. To mark Pure Trance's 5th year Solarstone would like to present 'Pure Trance V5', an incredible new compilation album mixed by Solarstone, Sneijder & Forerunners.
In the past Solarstone has been no stranger to brushing elbows with some of the greatest in the industry including trance master craftsman Giuseppe Ottaviani, Bryan Kearney, Orkidea and Gai Barone. With a desire to be part of this amazing Pure family tree, Sneijder and Forerunners had to get in on the action. Solarstone can now officially add them to his list of close affiliations. And the decision to use these gentlemen on the new album was nothing short of genius. With this new compilation, Pure Trance the album has taken on a new form and is now in the image of Pure Trance the night.
Out October 28th, pick up your copy of 'Pure Trance V5' right here!
Stream the preview for Solarstone presents 'Pure Trance V5' Mixed by Forerunners, Solarstone & Sneijder on YouTube:
What makes this album so special is the different flavors that each artist brings to the table.
Forerunner's 16 track selections include pieces that are moodier and spacier including many from Pure Trance's own Progressive label wing. To bring the vibes Forerunner chose artists like Gai Barone, Nick Stoynoff, Namatjira, Leo G, and Horizons to set the mood. And from there, Solarstone picks up the pace, embraces new harmonies and places the focus back on Pure Trance's mainline crew with pieces from artists such as Giuseppe Ottaviani, Simon Bostock, Suncatcher, Peter Steele, and Russel G. Finally, we conclude with Sneijder's punch of energy soaked trance insanity, bringing the heat with names like Will Atkinson, Chris Metcalfe, Nick Callaghan, Will Rees, Sam Jones, and Darren Porter. With a total of 52 tracks on the album there is no way that you can't be obssesed with the awesome splendor that is 'Pure Trance V5'. With this release, trance will never be the same.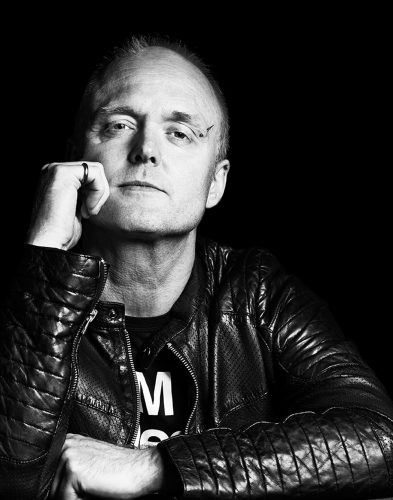 Here is what Solarstone, Forerunners, and Sneijder all had to say about  their epic masterpiece:
"Volume 5 is a wonderful three disc journey which encapsulates the #KeepItPure club experience. From the deeper progressive side of the Pure Trance sound to my uplifting selection & finally Sneijder's tougher, end-of-the-night tailored madness!" – Solarstone

"I am excited for fans to experience the full spectrum of Pure Trance in 'V5'. Laying the foundation properly in disc 1 for Solarstone & Sneijder to build upon was key. A lot of passion and preparation went into these discs to ensure we created a lasting piece of audio art that encapsulated the essence of Pure Trance." – Forerunners

"I'm a huge fan of the Pure Trance movement and all it stands for. It was a pleasure to compile a disc featuring my take of the Pure Trance sound: energetic, melodic & dancefloor orientated". – Sneijder
'Pure Trance V5' Tracklist:
Disc 1 – Mixed by Forerunners
Foxhill – Supermassive (Forerunners Digital Shamans Edit)
Biologik – Grey Skies
Solarstone & Forerunners – Dying Star
Nick Stoynoff – Omni
Phil Martyn – Phosphorous
Evgeny Lebedev – Deep Thoughts
Namatjira – Illuminar
Insert Name – Apo
John 00 Fleming – Chemical Equilibrium (Subandrio's 'Global Mission' Remix)
Leo G – Supersonic (Gai Barone Remix)
Soulfinder & Shane Robinson – Dopamine (Forerunners Remix)
Forerunners – Prism
Jelly For The Babies & Odison – Utopia
Marcin Przybylski – Werther Effect
Tom Bro – Morning Light
Horizons – Last Stop Bloemendaal
Disc 2 – Mixed by Solarstone
Simon Bostock – Marrakech (Intro Reconstruction)
Suncatcher & Exolight – Nothing Like You
Peter Steele – Gull (Reconstruction)
Tony Anderson – Eyes Wide Open (Robert Nickson Remix)
Matt Smith – Trance Nation vs. Saint-Saëns – Aquarium (Solarstone Reconstruction)
Solarstone – Release (Amir Hussain Extended Remix)
peakXperience – Nostalgia
Ocean State – Gods
Westlake & Jennifer Rene – Where You Are (Chris Metcalfe Remix)
Solarstone & Ferry Tayle – Lifeline
Mea Culpa – The Child (Alan Banks Remix Reconstruction)
Russell G – Driven
Paul Denton – The Way Back
Giuseppe Ottaviani & Christian Burns – Brightheart (OnAir Mix)
Alan Morris – Digital Eye
Eco with Driftmoon – Trust In The Wind
Solarstone – Lost Hearts (UDM Remix)
Disc 3 – Mixed by Sneijder
Lostly – By Morning You'll Be Gone (Pure Trance Intro Mix)
Paul Webster & McAree & Clancy – Snake (Extended Mix)
Will Atkinson – Till Dawn (Original Mix)
Sneijder – Without You Here
Chris Metcalfe – Orbit
Mesh – Purple Haze (Mark Leanings Remix)
Paul Denton – Yellow Leaf
Sneijder & Katty Heath – The Only Place (UCast Remix)
Mike Sanders – Curfew
Allen Watts & Jak Aggas – Spitfire
Nick Callaghan – Fandango
Mike Sanders – Gine
Nick Callaghan – Live For Today (Extended Mix)
Audiofire (UK) – Charaka (Yeke Yeke Edit)
Will Rees – Weapon (Original Mix)
Sam Jones – Brainstorm
The Space Brothers & Mark Sherry – Let It Come (Darren Porter Remix)
Sneijder – Resolute (Shugz Remix)
Mario Piu – Thunderstruck (Voolgarizm Mix)
---
Follow Solarstone on social media:
Facebook | SoundCloud | Twitter | Official