NXNY is a sanctuary where music transcends just rhythm and beats, where hearts are opened, where fear is left behind, and listeners journey into the beyond…
---
DJ NoDoubt and Xavier Murillo first came together in 2008 to set their sights on main stages around the world. Coming from a background in graphic design, the two artists' love for music pushed them to begin curating their own sounds and sparked a career in the music industry. Hailing from New York City, NXNY does not limit their tastes to any particular genre, but it is clear that they love the sounds of electro, and gravitated to house music naturally. Fast forward to 2010, and attention from local clubs in New York began to grow due to their diverse mixes and fun atmosphere. This led to their first set ever at Pacha NYC back in 2011, which was a mecca for house music in the city before it closed its doors recently. Still producing beats and DJing all over, NXNY has been pushing their brand to the perfection that they aspire to, while also connecting with industry leaders to push out new tunes too.
Catch NXNY at ADE this month in The Netherlands! Click HERE for a listing of their shows!
Stream EDMID Guest Mix 035 || NXNY on Mixcloud:
---
What was your inspiration in becoming a DJ?
Our inspiration came from the DJs that we enjoyed listening to such as DJ AM, Swedish House Mafia, and The Martinez Brothers the feeling those DJ's gave us was indescribable and we wanted to give a crowd that same feeling.
Having a specific "sound" is important in the EDM world. What would you describe your sound as?
Our sound is a mesh of latin and tribal influences while still keeping the grit and groove from the old sounds of true New York house.
If you could play a b2b set with any artist, who would it be and why?
Hands down it would have to be none other than Sunnery James & Ryan Marciano simply because their energy and chemistry is what we strive for each time we touch the decks.
Do you have a favorite event that you've been able to play?
It would have to be the Juicy Beach 10 Year Anniversary pool party down in Miami during WMC/Ultra with Robbie Rivera and friends.
What about the Electronic Music Scene specifically speaks to you?
The people, the crowd, the energy you get once you're behind those decks.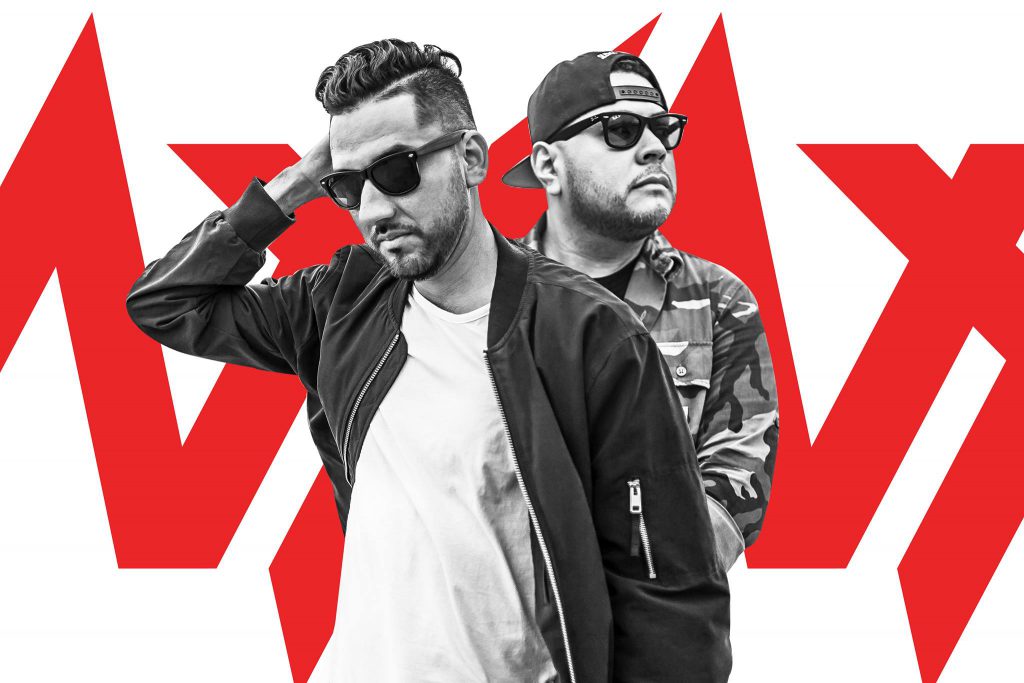 If you could pick 3 artists to listen to for the rest of your life, who would they be and why?
NoDoubt: Michael Jackson/Wu-Tang/Guns & Roses
Xavier Murillo: Kanye West/Nirvana/Daft Punk
Which artist was your introduction to Electronic Music?
For us it was Freestyle from the 80's.
What is your favorite event that you have attended?
This years WMC Red-Light District Party with Kryder/Tom Staar/SJRM/Mark Knight/Adrian Hour/Bob Sinclar it was super super dope it was all the music and every artist we love all in one venue!
What's in store for your fans for the rest of 2016? Any surprises or new releases coming up?
Well theres no surprise if you follow us on Instagram (@NXNYLive) but we will be playing at this years Amsterdam Dance Event it is one of our favorite conferences to go to and network, but this year we aren't spectators anymore we are participating and playing 2 amazing shows and having the opportunity to go live on dutch airwaves. We're still trying to get that deal with Roca-a-fella lol
We just wrapped up a brand new collaboration with the head honcho of a big label that will be coming in November. We're also working on a bunch of new music that will be releasing before the end of the year!!
What is your favorite ice cream?
NoDoubt: Hot Fudge Sundae
Xavier Murillo: Mint Chocolate Chip
---
Connect with NXNY on Social Media:
Website | Facebook | Twitter | Instagram | SoundCloud