Are you ready for an enhanced VIP experience at Escape: Psycho Circus 2016?
---
As someone who has become a staunch supporter of going VIP at events that you attend, I was excited to see what was in store for those looking to go big or go home at Escape: Psycho Circus this year. Last year was filled with some spooktacular offerings that really enhanced attendees experiences at the event. After unique and upgraded VIP experiences at Beyond Wonderland SoCal and EDC Las Vegas this year, it is no surprise that Escape would also be raising the standard!
Check out Grant's Experience at Escape: Psycho Circus 2015 HERE!
This year, Insomniac Events will be bringing a fresh VIP experience that will be stacked with fun things for attendees to participate in. Alongside the usual activities like the kandi making station, interactive photo booths, and raised viewing decks, VIP guests will be treated to complimentary body painting and a full service beauty bar to keep your costume fresh! Don't forget to check out the Mad Scientist's Lab, where you'll be able to create a potion to ward off evil spirits, or have a feast full of sugar at the Trick-or-Treat candy bar.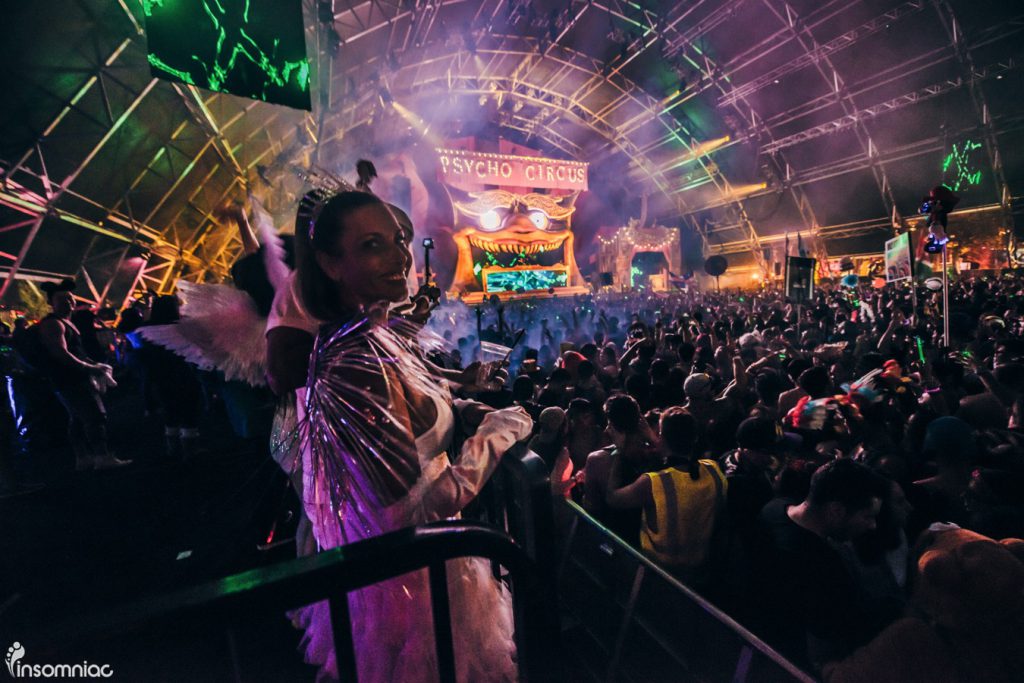 Tamlyn had a blast at Escape last year, click HERE to check out her experience!
The Slaughterhouse VIP area will be hard to beat, as there will be offerings of both food and relaxation in its grounds. You'll be able to grab some New Orleans inspired delights like beignets and jambalaya to get you through your ghoulish evening, while resting between sets in their expanded seating area. The Sixth Sense Info Booth will be your center for all needs, as they will provide directions, answers to questions, and even a special treat bag for guests this year (while supplies last). Also new to Escape's VIP Experience this year are first-come-first-serve VIP lockers available to rent daily for your storage needs, and a VIP Group Costume Contest for parties of four or more. Post your Halloween best of your group, tag @EscapeHalloween, and the lucky winners will receive a complimentary cabana on New Year's Eve at Countdown!
Tickets for Escape: Psycho Circus 2016 are on sale now, click HERE to purchase! 
---
Connect with Escape: Psycho Circus 2016 on Social Media: