When examining the past two Escape SoCal events, it could be assumed that Insomniac Events desires to distance themselves from the previous Escape "From Wonderland" branding. Thus allowing them to have more creative freedom over the theme of each Escape SoCal instead of being limited to "Wonderland." Which was overall a smart move for them because it allowed them to create this year's Escape: Psycho Circus.
Seeing that this was my second Escape SoCal in a row, I'm able to highlight a few aspects of the event that I found appealing and different about Escape Psycho Circus. First off, when you walk into the NOS Events Center you are greeted by a number of new performers, including a few creepy individuals patrolling the pond in a boat. It seemed as though this year, Insomniac Events took advantage of the space they were given by adding a number of new "experiences" including fortune tellers and increased amount of performers all tailored to the Psycho Circus theme. As I walked through the festival grounds, I encountered the siamese twins, bloodied wives, and of course tons of headliners dressed head to toe in their Halloween best.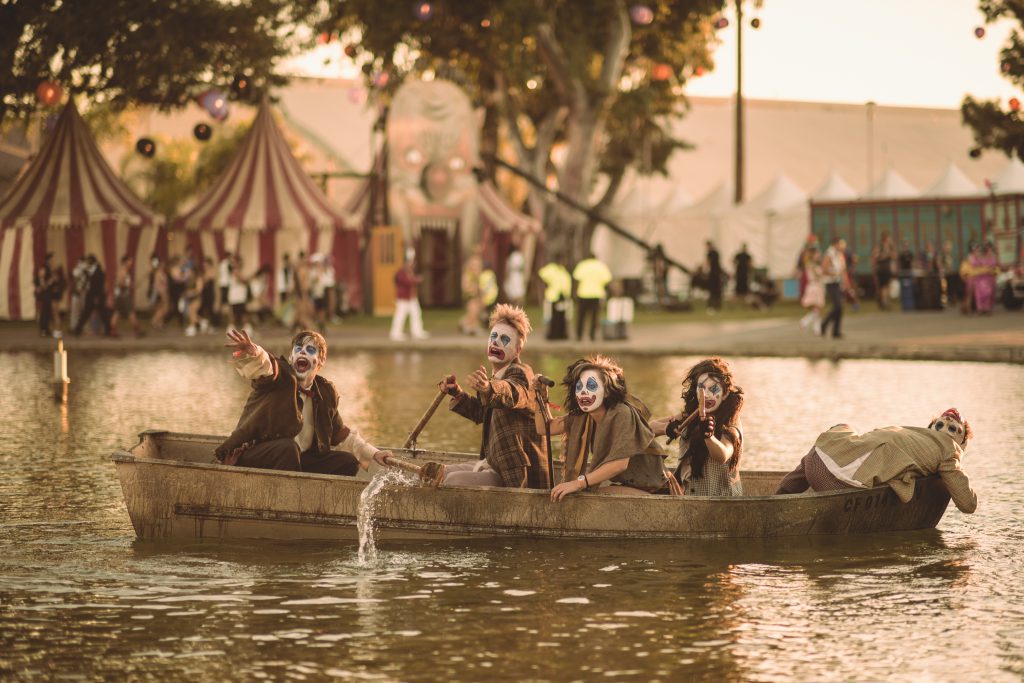 Whether you are an diehard Insomniac Events fan or HARD Presents fan, you have to admit that Insomniac Events puts a lot of thought into creating an immersive environment. With that being said, when comparing last year to this year's event, Escape Psycho Circus definitely had a lot more lights and decorations. This year they aimed to provide guests with additional experiences other than the massive lineup including tight rope walking, burlesque, etc. I was honestly surprised by the amount of attention to detail that was present at this event, when comparing it to any other Halloween event it is simply not fair.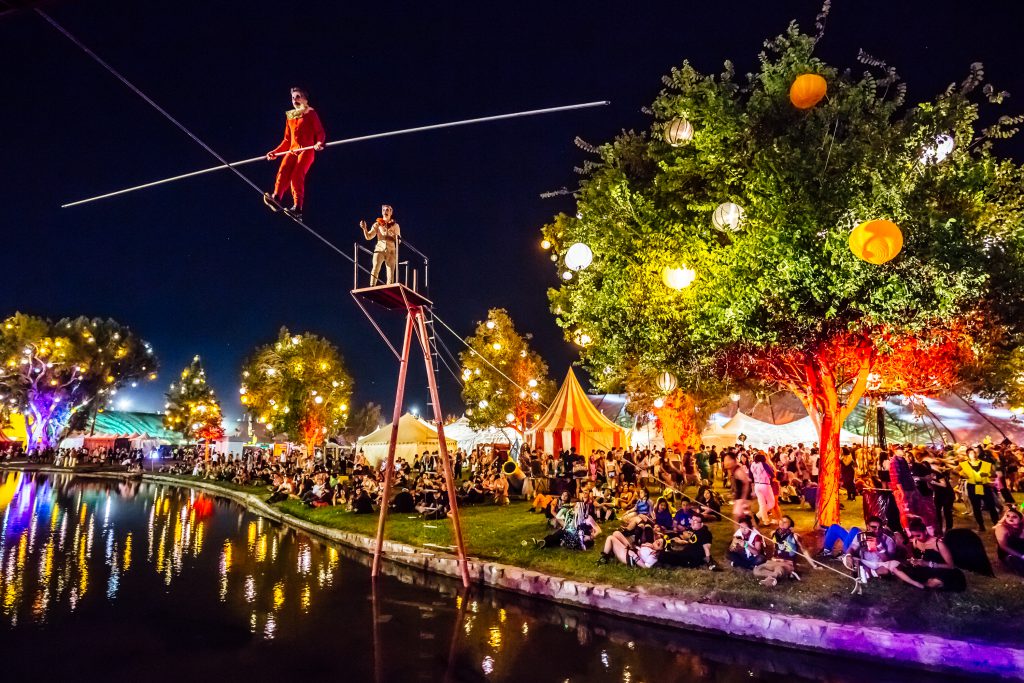 Apart from the immersive environment, Insomniac Events did a great job with crowd control meaning each stage was easily accessible and spaced out. One stage that stood out to me was The Chopping Block, one of the indoor stages in which Flux Pavilion played at. Why I liked that stage in particular was that it was a more intimate experience and production wise it was solid. Meaning there was lighting and lasers that spanned the length of the building filling the space with color.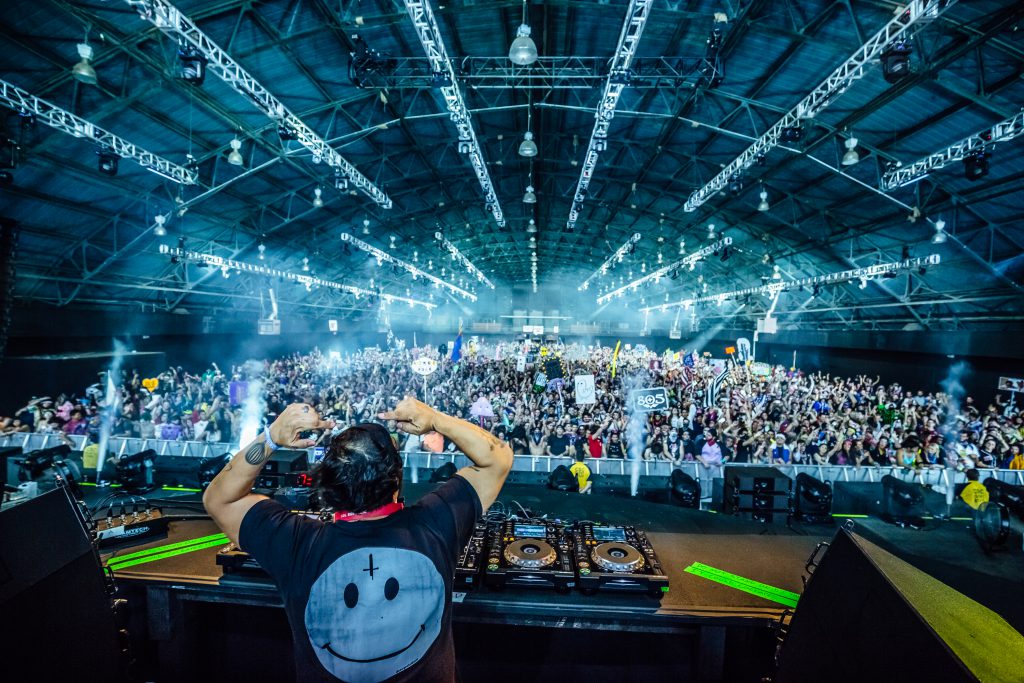 Artist wise, I thoroughly enjoyed Firebeatz due to their high energy set and ability to get the crowd moving. Other notable mentions include Flux Pavilion, Ephwurd, Dr. Fresch, and Eric Prydz.
In close, I look forward to Escape SoCal next year and what Insomniac Events has up their sleeves.