The ever talented deadmau5 has been producing genre-defying music since the early 2000s. In 2007, he created mau5trap, the Canadian record label responsible for releasing incredible works of musical art and supporting huge names like Tommy Trash, Michael Woods, Matt Lange, Colleen D'Agostino, and Fehrplay. Recently, mau5trap dropped the impressive mau5100 – the 100th track to be released by the label. So, in honor of 100 examples of music that have completely raised the bar for the entire electronic music scene, we are throwing it all the way back to mau5001. Allow me to present this week's Throwback Thursday, the one and only "Faxing Berlin" by deadmau5!
"Faxing Berlin" is particularly special to me because deadmau5 was hugely instrumental to my return to EDM about a decade ago, "Faxing Berlin" (along with Ghosts N Stuff) was in the first handful of songs that completely changed my life and ignited my love for electronic dance music. I can remember the moment I first heard this track like it was yesterday. I had just come home from school and was sitting at the kitchen table munching on some snacks at my childhood house. Suddenly, my cousin called me (yes, on the landline) and told me that I just had to pull up this song called "Faxing Berlin" on YouTube. I painstakingly waited for our slow internet connection load up the track. That was the first time I saw the prodigious glowing red deadmau5 head…and the rest is history.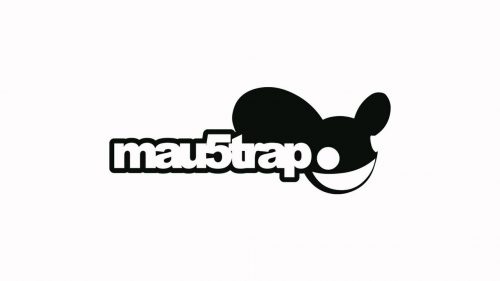 I fell in love with that prolific progressive house melody and the way all the different beats and sounds were layered together. I remember sitting at that kitchen table and comparing deadmau5's work in "Faxing Berlin" with the way a five-star chef would patiently layer different ingredients in a mouth-watering soup or curry to make something that was much more than just a single creation…it was a work of art that would evoke every single sense entirely.
On July 23, 2007, deadmau5 released "Faxing Berlin," his first single ever, the first single in his album, Random Album Title, and his first example of music that would shine as the example to follow in the world of electronic dance music. On March 3, 2009, it entered the Hot Dance Club Songs list at #50 and then stayed on the chart for twelve more weeks, peaking at #6. Now, "Faxing Berlin" has nearly 4 million views on YouTube!
Check out "Faxing Berlin" by deadmau5 here! I hope these beautiful notes evoke fond memories for you like it did for me!
Stream deadmau5 – Faxing Berlin on YouTube:
---
Follow deadmau5 on Social Media:
Facebook | Twitter | Instagram | SoundCloud