If you love electronic music and haven't heard of Benny Benassi…then I am afraid you have been living under a rock!
---
A true OG in the scene, Benny Benassi has ripped apart dance floors all over the world since his humble beginnings DJing alongside his cousin, Alle Benassi in Italy. That was just the beginning because in 2002, Benny Benassi's life would change forever as his track "Satisfaction" hit the airwaves and sent a shock wave through the dance music scene. A track that still has a monstrous effect on fans today, you can drop it at any party and the reaction is just as big as it was nearly 15 years ago! The "Electroman" has swept the scene in a way that no other can ever replicate. Topping the charts with hits like "Cinema" featuring Gary Go, one of the biggest cross-over dance records of all time called "Beautiful People" with Chris Brown nailing the vocals, and touring with Pop Goddess Madonna, Benny has claimed his spot as a dance music immortal.
Today, Benny Benassi is still in complete control and his latest release is proof positive that he doesn't have any plans on passing his crown. So what has he been up to? 2016 has seen the release of his 4th studio album called 'Danceaholic'. He has also been extremely busy traveling the world, spreading the word of electronic dance music at any festival or club that would have him. Just recently, I had the opportunity to catch his set at Imagine Music Festival in Atlanta, Georgia and as he closed his epic set with that oh so familiar track, "Satisfaction" I knew I just had to pick his brain. So, here it is for Benny Benassi fans all over the planet, a closer look at the man and the legend, Benny Benassi!
---
To get us started, let's get everyone up to speed with who Benny Benassi is as an artist. Since being dubbed the "Electroman", has your style changed and evolved? Can you describe what genre/subgenre you would place your current music?
I think it would be a problem if my style hadn't changed or evolved! I don't know what genre I am, it changes often but it's always a variation of house music I suppose. The truth is I don't stress too much over it. With Alle Benassi, my studio partner and cousin, we're influenced by what's happening around us but we're not in a hurry to jump onto the latest trend whatever it is.
Now let's dive right in and talk about some recent Benny Benassi happenings. The first of which is your 4th studio album, 'Danceaholic'. How does this album stand out or differ from previous albums and what has the fan response been like?
The album is a mixture of tracks that were already released and brand new material, so it's a kind of a bridge between the last four or five years and where I'm going! It's fun, I like the idea of being "addicted" to dancing but in a light-hearted way, and we developed a whole concept with trailers and now anyone can make a film on his or her smartphone while dancing unstoppably in an unusual place – everyone is invited to play along with us, all they have to do is post a video of themselves dancing with the hashtag #Danceaholic. Maybe it'll become a craze!
Check out this preview video for 'Danceaholic' featuring Benny Benassi himself on YouTube:
If we were to define the term "Danceaholic" I believe the meaning would be "an individual addicted to everything involving dance." So the world needs to know, are you a "Danceaholic"? How has your journey in the dance music scene shaped who you are today?
I'm definitely a Danceaholic but it's all under control ;). I have been a fan of dance music since I was a young teenager and professionally I don't think I've ever done much that didn't involve dance music. It's a deep passion that has shaped my life. But there are lots of other things too, family, sport, relaxing to name but a few. I try not to take myself too seriously.
For someone unfamiliar with your album 'Danceaholic', what would you consider your two favorite tracks that new listeners to focus on? What makes those particular tracks special to you?
Good question… For me they're all unique! I'm very fond of the instrumental track "Danceaholic" which lends its name to the whole album because it takes me back to my roots and projects me forwards at the same time. "Paradise" with Chris Brown has an interesting story because it took a long time to get everyone on our side to be able to release it… And I got Chris on a bike for the video. Awesome!
Watch the music video for Benny Benassi & Chris Brown – Paradise:
Now, let's discuss your incredible performance at Imagine Music Festival in Atlanta, Georgia. What type of preparation went into your set and what are the musical ingredients that go into the perfect Benny Benassi performance?
Thank you for the compliment! My DJing is always very instinctive. It's important for me to "feel the crowd" and take them on a musical journey. I have a pretty big selection of records to dig into, maybe two or three sequences I am fond of, but the point is it's really flexible, so ideally I can play the right music where I am and live "in the moment". Imagine had such a great vibe, it just took me along!
Closing out your Imagine Music Festival set you chose to play the track that really shot your career to insane heights, "Satisfaction". The response from the crowd was incredibly powerful. In that moment what did you feel? What type of emotion does a response like that pull out of you?
"Satisfaction" is kind of a hallmark for me. I almost always play it but how I play it differs a lot. The original version, a remix of it, a mash-up, just the acapella over something else I'm playing (a spur of the moment mash-up).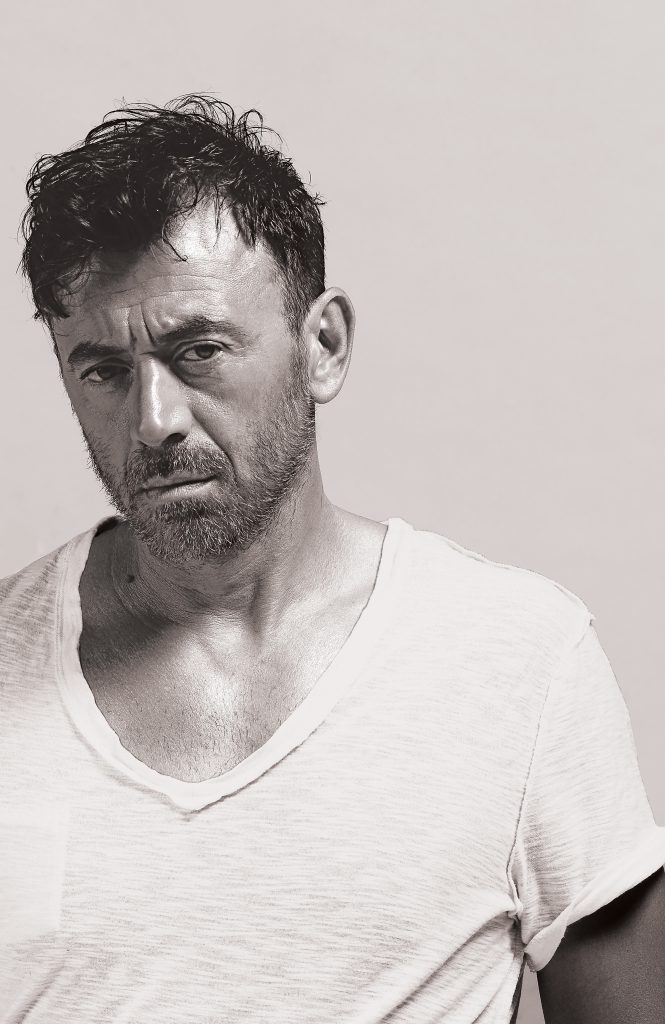 You have an upcoming show at Premier Nightclub in Atlantic City, New Jersey. Do you plan on bringing out the full on Danceaholic vibe or bring it back to the old school with some classics? Can fans expect a nice blend of past and present?
That's still a secret I can't reveal 😉
And since we are on the topic, something I always like to ask is whether you prefer performing in the club or festival circuit more, and why?
They are really totally different experiences. The crowd at a festival is more transient where as the crowd at a club is there to see me for sure. I love both.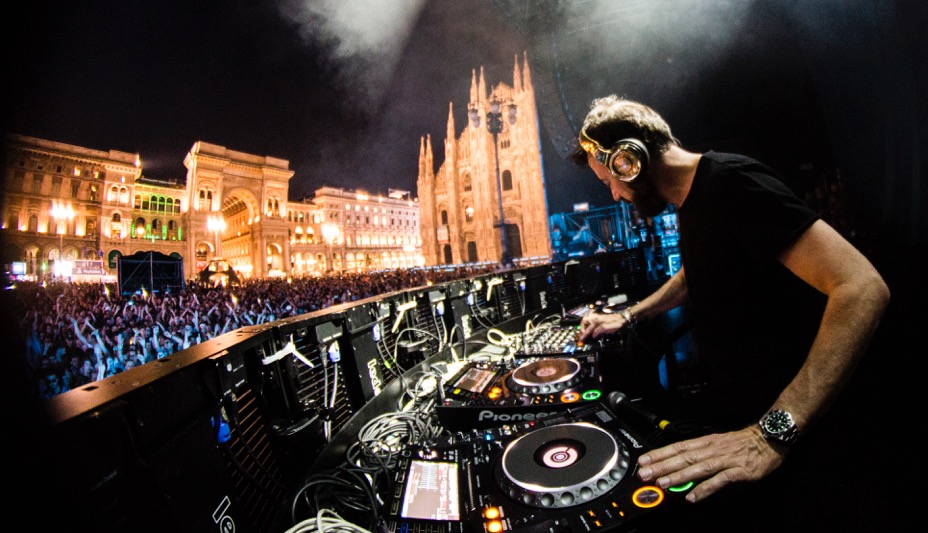 Who is one artist that you look up to and would love to collaborate with that you have not had the opportunity to yet, and why?
I'd love to work with Bono from U2! It would be a dream come true. I'm a huge fan.
Finally, what's up next on the Benassi agenda? Any special projects you are working on or shows that you are particularly excited about?
Well I've just released my latest album 'Danceaholic' so releasing the singles from that album is the focus at the minute.
---
Connect with Benny Benassi on Social Media:
Website | Facebook | Twitter | SoundCloud