Score one for the trance and progressive scene because we have an amazing new producer to focus our eyes and ears on! He is a London-based, classically trained musician producing progressive trance music and he goes by the name of Farius. Now, let me make clear that this may not be the first time you have heard about this incredible producer. If you are familiar with the track called "London Sunrise" then you have experienced Farius music first hand as his collaboration with Chris Bekker helped in bringing the track to fruition.
But these are particularly exciting days for Farius as his latest single "Middle Ground" has garnered the attention of some major electronic dance music players including Dave Pearce, Armin Van Buuren and Above & Beyond. In fact, Dave Pearce is the man who put this track on the map after he heard Farius drop it during his set at Berlin's GMF club. He literally signed it on the spot to his own Delirium Recordings! From that moment fate took over and in no time Above and Beyond would be premiering it on their wildly famous Group Therapy show. And that was just the beginning. After that incredible premier Armin Van Buuren would be quick to jump on the Farius fan bus adding the track to episode 774 of A State Of Trance. With Farius's track being played on 2 of the most listened to shows on the planet it is safe to say that the entire electronic dance music community has been exposed to this brilliant newcomer.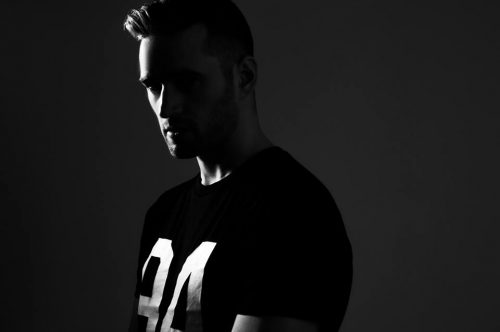 "Middle Ground" is the perfect example of quality trance music. With a heavenly melody and wistful vocals beckoning the angels in the background, the track picks up steam revealing a tune that will get crowds reaching to the stars. There are no surprises with this track. It's simply a gorgeous piece from a producer that clearly understands the trance genre. It's exciting to add Farius to the list of talented trance artists making their mark in the scene and I am thrilled to see what he comes up with now as his track "Middle Ground" is out in the world for everyone to enjoy.
Check out Farius – Middle Ground as heard on ABGT on SoundCloud:
"Middle Ground" is all set to be featured on Dave Pearce's 'Delirium Summer Trance' album coming August 19 on iTunes but if you love the track as much as I do then I know you can't wait!
Purchase your copy today on Beatport!
---
Follow Farius on Social Media: