You may know Charlie Hedges as the personality on an award-winning Kiss FM breakfast show in the UK. Or you may have even heard of her through her dedication to charity, being named an ambassador for The Prince's Trust, putting in hours for Mencap, and getting involved with Help For Heroes. But her passions don't stop here. No, Charlie does so much more! Charlie Hedges is a woman with a plan and she is not going to stop until she reaches the top. And trust me when I say, she is well on her way! The last year has seen Charlie hit the tour circuit for her #CharlieSays UK club tour, receive syndication on her 'Charlie Hedges Presents' podcast across every British Airways flight all over the planet, and watch as her 'Weekends Matter' podcast skyrocketed in popularity as 2 million people tuned in each month on Skiddle.com!
You would think that after all of this Charlie wouldn't have any time left for the studio. But on the contrary, she has actually been spending all of her extra time in the studio in anticipation for her debut album release! And the wait is over. Charlie Hedges is proud to announce that "Kaleidoscope" is out now on Armada Deep.
Pick up your own copy today on Beatport. 
Check out Charlie Hedges Ft. Sonny Reeves – "Kaleidoscope" on SoundCloud:
This track is simply put, easy to listen to and super chill. With vocals by Sonny Reeves that are hypnotic, calming, and pleasant, this track oozes deep house. The melody has an energy that will keep the dance floors pulsing but also a vibe that can be enjoyed anywhere and at any time. Whether it be at a house party, a lounge, a club, or enjoyed during a day out on the beach, "Kaleidoscope" should be on your play list. And that is what makes a track special. The ability to enjoy it anywhere and everywhere. Charlie Hedges had the right idea with this one.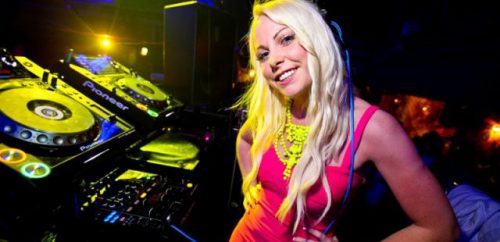 So what can we expect from Charlie Hedges this summer? This beats driven super woman will be gracing stages everywhere from Ibiza to Malia and even at the Disclosure Wild Life Festival in the UK! With her debut release, Charlie is certainly going to have a lot to look forward to as she continues to tour and entertain her fans through her live shows, podcasts, and radio show. With a platform as grand as hers, there is no doubt that "Kaleidoscope" will be an instant hit, beloved by all who follow Charlie and adored by those who are just now learning about this seriously talented woman. I can't wait to see what she will release next!
---
Follow Charlie Hedges via Social Media: