FREE DOWNLOAD AT ALVINRISK.COM
Last month American DJ/producer Marcio Alvarado, better known as Alvin Risk, released 'Holograms', a collection of never-before-heard exclusive tracks. This album follows the recent release and success of "Beastmode" and other noteworthy tracks including "Try It Out" with Skrillex, "Electro" with Hans Zimmer,  and "Nemesis" with Neil Davidge.
Holograms Tracklist: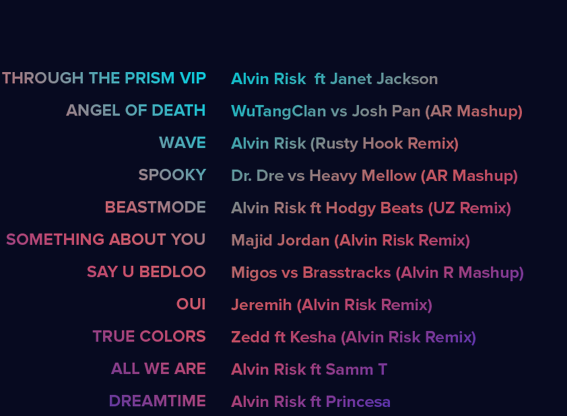 "Holograms is a glimpse of some songs I've been working on for the last few months. It feels good to have them all in one place and present them like a movie trailer." –Alvin Risk
Risk is revered for his cutting-edge productions and eclectic taste and continues to make his range known through his selection of hip-hop, r&b, and pop tracks designed to guide listeners on a ride through a unique musical experience. Consider Holograms  Risks' statement on the breadth and depth of his musical range; he delivers track "All We Are" featuring Samm T, a remix of "True Colors" by Zedd feat. Kesha, and other mashups, including a a feature with music icon, Janet Jackson.
Like what you've heard? Make sure to check out Holograms on SoundCloud:
---
Follow Alvin Risk on Social Media:
Website | Facebook | Twitter | SoundCloud