Fourth of July weekend is here already! The weather in Los Angeles has stabilized around 80 degrees Fahrenheit through Monday which means day events will be cracking this weekend. We've set foot in July so Hard Summer Music Festival 2016 is officially happening this month! Before digging right into the Hard Summer 16 Series for this week, there is some news to cover from the head honcho of HARD. Some fresh new announcements for this year's festival came from Gary Richards himself on Power 106's "The Cruz Show" including the following:
Ice Cube will be bringing out members of NWA
VIP Tickets will include access to a swimming pool next to the HARD Stage(upgrade to VIP can be handled at the on site box office)
No beer gardens means you're free to walk around with your adult beverages!
Campground Stages will be playing music until 2AM featuring a Silent Disco
Vegan food options as well as showers will be provided for campers
It really seems like HARD is trying to make this summer's festival the best HARD Summer ever and one of the most memorable festivals of summer 2016. These changes seem to be hit and miss among my friends who have varying experiences and impressions of HARD festivals, but Hard Summer has never let me down. Since my very first Hard Summer in 2013, I've been attending every year at the several venues that it's bounced around throughout Southern California. It was three full years ago that I was drooling over the lineup for Sunday, which sported the likes of Clockwork, Dillon Francis, Eats Everything, Breakbot and Justice. Stage lineups will be coming to us soon according to twitter, and I'll be excited to see Hard Summer 2016 come one step closer to being here!
Click HERE to check out the full lineup for HARD Summer Music Festival 2016!
Still need tickets? Click here!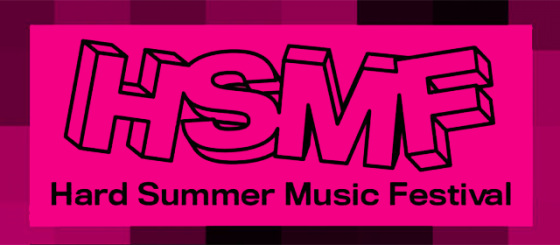 In this 5th edition of the Hard Summer 16 Series, we're featuring two artists who seriously know how to run the trap and have a hefty batch of productions underneath their belt. Our newcomer of the week resides in Hawaii, holding down DJ residencies at some of the clubs there. Some of his most well-known works though are his production credits for artists like Kanye West, Kid Cudi, Jay-Z, Big Sean and more, which highlights his familiarity with hip-hop beat production. Meanwhile, our returning performer has become one of the biggest names in trap. Reaching levels of respect similar to RL Grime and Flosstradamus but cementing his name through a huge underground following from music lovers of the hip-hop community and trap banger fans alike.
Hard Summer 16 Series || graves & Mr. Carmack
Graves is a newer name to the game but echoes the success and progress of Mr.Carmack. Graves has put his touch on tracks by Lido, collaborated with Max Styler, and has kept his sound diverse over the last several years. He's the type of performer who works on his art with a genuine spirit, experimenting with the sounds he likes and making fans bounce every time he's behind the decks. Friends in Hawaii had turned me on to the name a year or two ago, but it wasn't until I saw him perform at a Brownies and Lemonade event that he truly wowed me with. Mr. Carmack started grinding out a name for himself when he moved out to Hawaii to immerse himself in a new environment while starting up his production career. Eventually, his efforts brought him to Southern California where he would play smaller shows in places like Fullerton and other cities near the LA/OC border. Now Mr. Carmack is one of the most popular names of the Soulection crew, where founder Joe Kay has continued to furnish the talents and artistic nature of dozens of producer/DJs from all over the world. Both of these dudes have an ear for music and a strong-willed passion that allows them to "rage with integrity," as graves put it in this interview with us!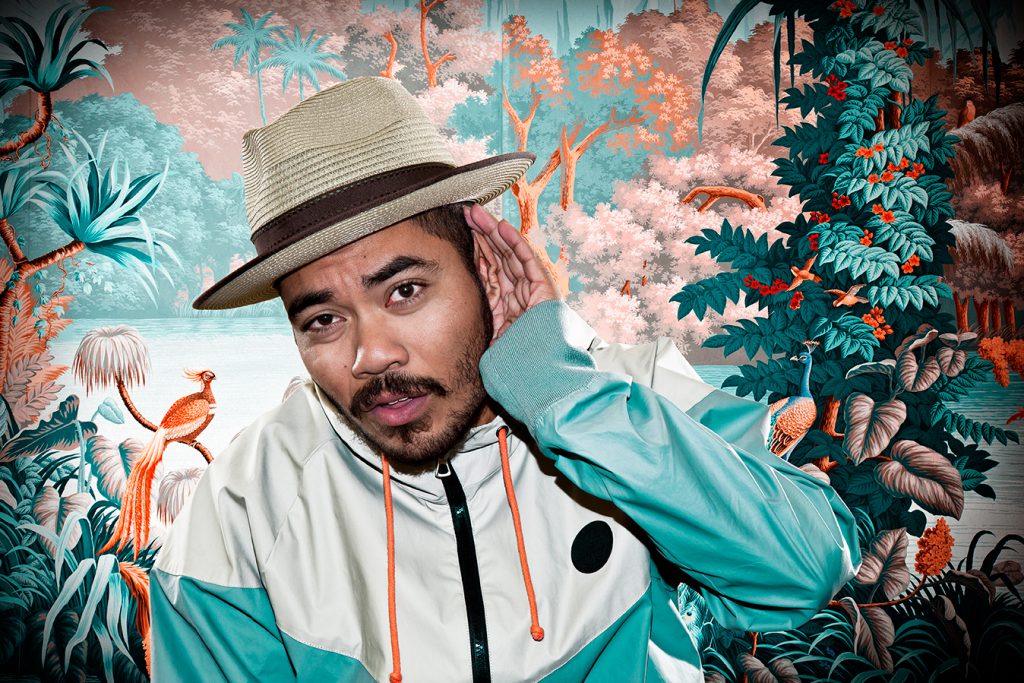 Mr. Carmack
Progressing in both production and DJ abilities, Carmack is now a performer that is one part symphony conductor and one part trap king. EPs have been flowing out of him over the last few years, and you can check out all of his released music on his own website HERE. His most recent and hard-hitting works include his "Drugs" EP, "Red" EP, both available on his website. He's also released his White and Yellow EPs, where he flows between really pretty instrumentation and some epic trap sounds in trademark Carmack style. Check out the Yellow EP below!
Stream Mr. Carmack's "Yellow EP" on Soundcloud:
https://soundcloud.com/soulekticradionow/sets/mr-carmack-yellow-ep-complete-55-tracks
I remember seeing Carmack on the Hard Summer 2014 lineup with a rather early set, somewhere around 2 or 3PM. Despite performing at festivals ranging from big to small in the past, it wasn't until about one year ago that Carmack made it a point to really focus on the performance aspect of his artistry. Since then, like at his Coachella 2016 set, Carmack has solidified the holiness of his performance abilities. Not only was he able to smoothly mix in between his huge arsenal of hits, he had some of the most wonderful visuals and a dancer dressed in all white on stage to add to the experience. What I experienced there was a fusion of strong whites and tonal reds from the screens accompanying the all-positive feeling that the fans of his stuff brought with them to the crowd. I've never had a bad time at a Carmack set, and seeing that big grin up in the DJ booth showed that he was having a blast doing what he does best: Carmack.
Although Carmack is in a class of his own as far as producers go, he's made no hesitation to work with other cutting-edge artists in the game. As a member of the Team Supreme crew, Carmack had been working with other amazing producers like Djemba Djemba, Penthouse Penthouse, Promnite, AWE, and several more. His presence in Soulection's crew also allowed him to flourish along with the wave of Soundcloud fame. Testament to his hard work, Carmack sometimes goes through periods of time when you'll see dozens of tracks appear on his soundcloud profile within a matter of months. Anyone who has been keeping up with the development of trap would have noticed this, and his following always shows up in true form to any Soulection shows that he appears on the lineup for. Particularly in LA, I've had the pleasure of catching him perform and even meeting him last year during their first show at The Regent in Downtown. Make no mistake, Carmack is the set to turn up to and be among some of the dopest people in the crowd that you have ever met. Missing his set would feel sinful, and no matter what time conflicts exist, I'm going to watch the first 15 minutes of his performance and you should too!
---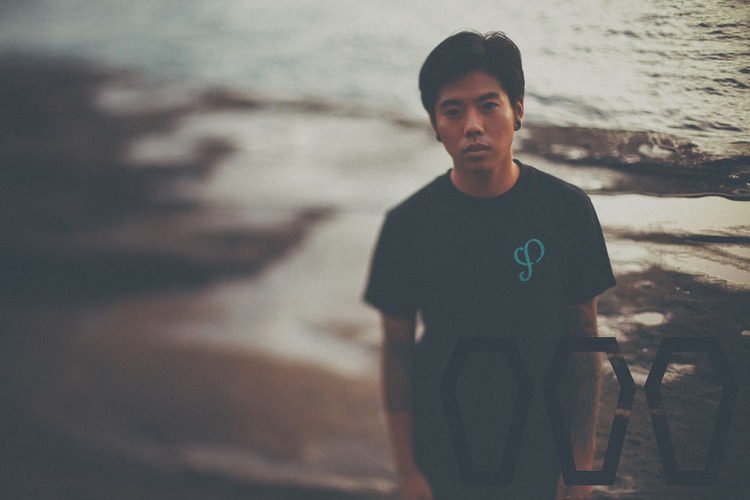 Graves
Graves is making his first appearance at Hard, and I have full faith in this year's attendees to do right by the Hawaiian producer/DJ. As a DJ, he builds the bridge between popular hits and a darker sounding trap vibe. Upbeat tracks should not go unexpected, though, as I distinctly remember him dropping a handful of good house tracks when he played at a Brownies & Lemonade event in the first week of 2016! Whenever he remixes a track, like Lido's "I Love you" he's able to highlight the catchiest elements of the originals while putting his own twist on the sound. His experience as a producer shines most through that because he's used to producing tracks for greats like Kid Cudi and Kanye. To see what I mean, check out his flip of Lido below, and cop that free download!
Stream "I Love You" remixed by graves on Soundcloud:
What's pushing graves further is his hard work ethic on releasing tracks like wildfire. Much like Mr. Carmack was doing a couple of years ago, graves has been making songs that have a significant future sound and some of the most unusual buildups I've listened to in a long time. Looking into his personal life a bit more deeply, the EDM Identity crew was able to interview him and get his thoughts about some aspects of his growing career. It seems like he's a truly down-to-earth dude and I have a special kind of respect for artists who encourage their fans to do positive things and believe in themselves.
Click HERE for our full interview with graves!
When we asked him why he started making music, for example, he told us this:
"I've always been in punk rock bands and reggae bands from when I was a little grom. I did it just because that was my favorite thing to do as a kid, pick up a guitar and play a misfits record or a zepplin record."
Moreover, we asked what he would tell all of his fans, and he responded with:
"To take care of this beautiful planet and do good shit for people in your life, even if they don't deserve it."
Genuine collaboration has always been the name of the game for graves, from what he tells us motivates him as an artist:
"I get to work as an engineer for a lot of big artists, so sitting with these huge bands / acts I get to pick up vibes from them and that is incredible."
Working with Los Angeles based Max Styler and Rickyxsan, and New Jersey artist Coolights, graves proves that he's a guy who can take any and all sounds to the next level. His track with Max Styler, "Fly" that dropped earlier in February was one of the most surprising things I'd heard from him in 2016. Check out the full review of "Fly" HERE!
Stream "Fly" by graves & Max Styler on SoundCloud:
If you're trying to run the trap this year at Hard Summer Music Festival 2016, these two artists should be on your checklist. If you haven't felt the energy of Carmack mixing two tracks you would've never expected to go together, I'd like to invite you to join the gang. Graves may not be as hyped up as Carmack, being in the circuit with a lesser known reputation. However, make it a point to catch a few songs in his set, as I really have no clue what exactly he'll be playing, With a background as diverse as his, his track selection will be fair game from the lists of all things trap, future, and bass.
For more editions of the Hard Summer 2016 Series, click HERE!
---
Follow Mr. Carmack on Social Media:
Facebook | SoundCloud | Instagram | Twitter
Follow graves on Social Media:
Facebook | SoundCloud | Instagram | Twitter