graves' diverse production from progressive house, dubstep, hip-hop and even reggae has gained him an ardent fan pool and praise from some of the top industry voices. As a recording engineer he has credits with Kanye West, Jay-Z, Beyonce, Kid Cudi, Justin Bieber and Big Sean. As a producer his recent remix of Zedd's "Find You" with Panic City has reached the top of the Hype Machine charts. graves is also a producer in the group OOF, whose win in the EDC Discovery Project allowed them to play on the main stage at EDC New York 2014!

Residing in Hawaii with DJ residencies at Vice Night Club and Ginza Night Club, graves has also had the opportunity to open for Afrojack, Paul Van Dyk, Adventure Club, Deorro, Crizzly, Figure, Cosmic Gate, Tritonal, Calvetron, Candyland, Krewella, Nicky Romero, 12th Planet, Nadastrom, Lil Jon, Bassjackers, Kids at the Bar, Excision, Sasha and Fei Fei. I sat down to chat with graves about his productions and more!
---
Where did you come up with the name graves?
I was in a dark place in my life and I felt like "wearegraves" was a my outlook on everyone, we are people aimlessly roaming around and we are as good as dead. Thankfully I'm in a better place now haha, a lot more positive vibes in my life.
Why did you start making music?
I've always been in punk rock bands and reggae bands from when I was a little grom. I did it just because that was my favorite thing to do as a kid, pick up a guitar and play a misfits record or a zepplin record.
Who are some of the biggest influences on your sound?
Working with Kanye for so long has made him a huge influence on my taste in music. I produce a lot of different genres but try to keep the vibes somewhat cohesive.
What's on your personal playlist?
I don't listen to many records anymore. I do still listen to the first XX album, Kendrick's M.A.D.D. City, anything from Vindata, old Rebelution and Soja albums.
https://soundcloud.com/wearegraves/sets/originals
If you could tell your fans anything what would it be?
To take care of this beautiful planet and do good shit for people in your life, even if they don't deserve it.
What is your main goal when playing to a crowd of people?
Its a weird goal but its rage with integrity, i know it sounds weird but I try to keep my records really energetic but with musical integrity at the same time.
What's your favorite show you've ever played?
My favorite show by far was when I opened up for Kaskade, incredible energy, probably the most amount of people I played for. I think it was like 5,000 people there.
What song that you've produced is the best?
I would say they are all cool records, I don't feel like I have a best record, I kinda just write to how I feel at the time and release the record.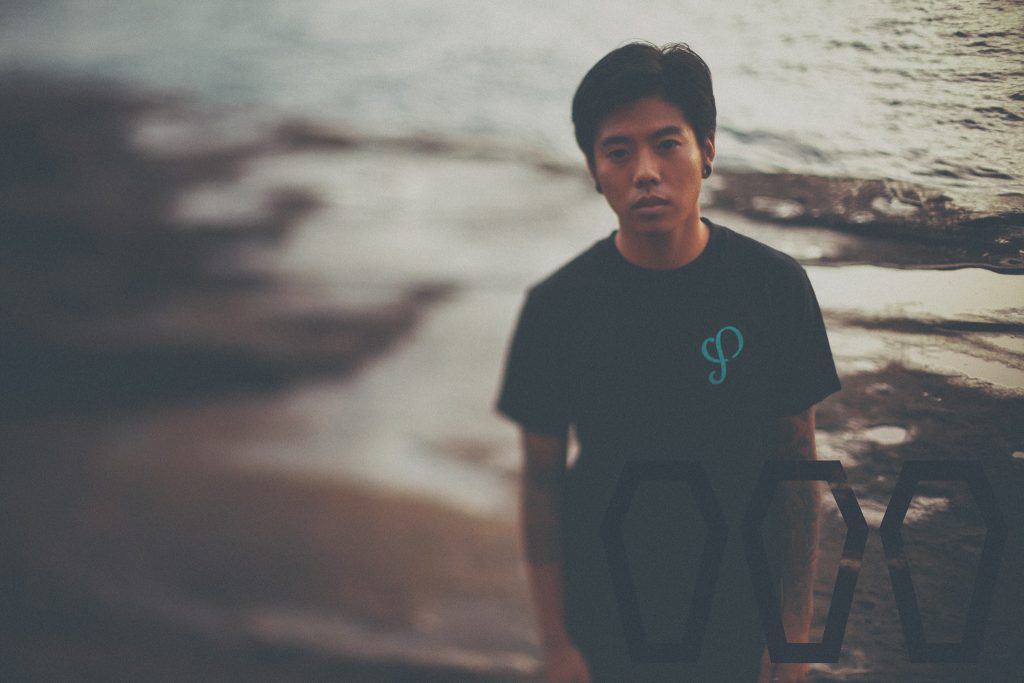 Are you excited for festival season?
Haha I'm not sure. I live in Hawaii and we don't have any festivals out there and I'm always working on music so I'm never out.
What keeps you motivated as an artist?
I get to work as an engineer for a lot of big artists, so sitting with these huge bands / acts I get to pick up vibes from them and that is incredible.
What should we expect to see from you in 2016?
I'm just working on tons of music, I release a lot of it independently but I think I will start releasing on labels soon. :]
---
Follow graves on Social Media: