Since it's inception in 1999, Ultra Music Festival has been expanding and evolving both domestically and worldwide. The festival is the only truly global brand; with events spanning five continents and 20 countries, it more expansive than any other brand. Launching a brand new website was just one way to kick off the summer festival season and celebrate the most successful 365 in the brand's history. On the website ultranauts can also find the release of Final Kid's hour-long "2015 Year Mix" which is posted below. Their dominance is apparent to festival goers as well, as the Miami event was voted DJ MAG's #1 festival in the world by hundred of thousands of fans.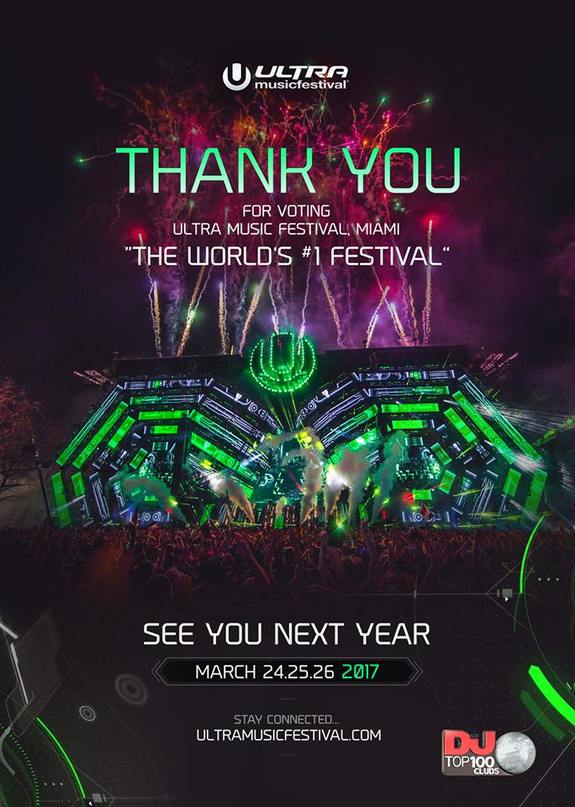 Check out the Ultra Worldwide 2015 Aftermovie on YouTube:
"Since our inception more than eighteen years ago, ULTRA has always presented incredible, diverse, forward-thinking line-ups — it's our signature… Sometimes we find ourselves ahead of our time." –Russell Faibisch
Ultra Korea and Road to Thailand recently concluded yet the brand are multiple events in the works. 2016 is almost halfway over yet they are still gearing for 11 more events by the end of the year. The global appeal and numerous events has only helped their position as the premiere international festival brand.
---
Follow Ultra Music Festival on Social Media: