EDC Las Vegas holds a very special place in my heart. Back in 2013, EDCLV was my introduction to the electronic music genre. The memories I have had since walking into the Speedway the first time that Friday changed my life forever. I was transformed; I was home. Now in 2016, the 20th Anniversary is upon us all. I am excited and amped to get back into Vegas and rage until the sunrise once more! Be aware that most of my picks will be representing the harder styles of EDM, so you won't see any Kinetic Field (Main Stage).
To see our other writer's EDCLV posts, Click HERE!
Justin's Top 10 Artists For EDC Las Vegas 2016
---
Cookie Monsta
Are you ready for the Wobble?? This UK born Dubstep artist contributed to one of my earliest EDC achievements. His set with Funtcase in 2013 was the first set that I told my friends that I had to go see, with or without them. Seeing him play was life-changing for me. Every minute that I was in the Basspod with their music blasting was a minute well spent. Now in 2016, Cookie Monsta has given his own set this time around, and if you enjoy the rumble of Dubstep, this guy is worth the watch!
Deorro
"Panda Funk Fam" is going to be in full force for Deorro again this year! His sets have been nothing but phenomenal, his energy unmatched and his music blasts as well as the rest of them! This Los Angeles based producer brings more than just pandas and a sweet hair-do, but has amazing talent behind the decks and in studio as well. We can't say enough positive things about his 2015 set on Kinetic Field. California Love!
Excision
It is a near guarantee that if Ex is on the lineup, he will be in my Top 10 somewhere. I've been listening to this guy for years, and his music has been everything I look for. His latest Paradox Tour completely blew minds and caused massive hysteria. Basspod last year looked like it was built to feature Excision. This year, this king of Dubstep will once again grace us with his presence and leave us with one ear-bleeding great set. One of the few sets that I'd highly recommend have multiple sets of ear plugs.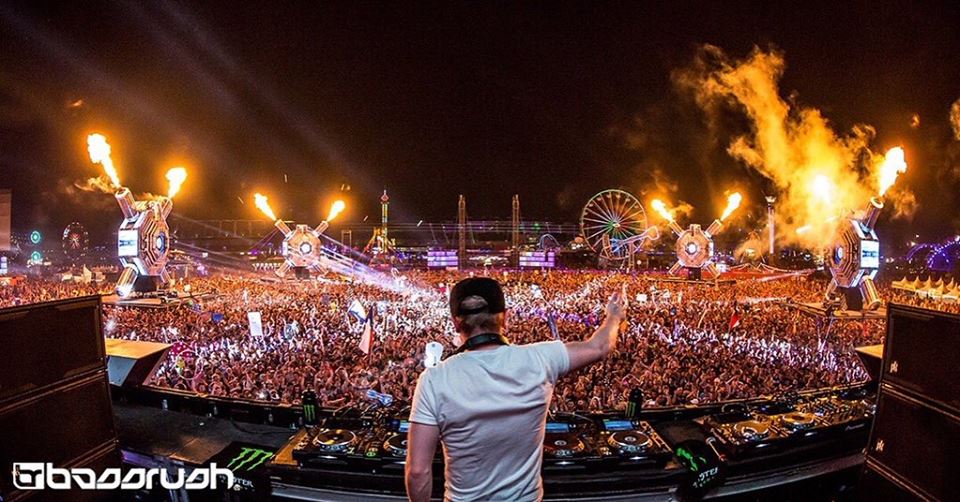 Flux Pavilion
Flux Pavilion is what I've considered elusive for me at EDC. Every year he plays, every year I somehow miss his set. This year, that streak ends. I will be right in the middle of the crowd, raging with the best! I went and saw him in the club atmosphere in San Diego over Memorial Day Weekend, and I'm ready to dedicate part of my Las Vegas experience to Flux because I Can't Stop!
LNY TNZ
These guys tear down genres and raise the bar for Wasteland! I cannot imagine how insane this set will be, but I'll be there! Genres go out the window on each of their songs, we just know it'll be hard hitting and amazing. If you're ready to break from the norm and the generic manufactured artists, check out these two at the Wasteland stage. Because #FVCKGENRES
LUMBERJVCK
This rising star out of the Icon Collective has got my full attention this year. I will admit, I am more excited to see this artist in particular this EDC. Moreso than many of the bass legends I already plan on seeing. For me, seeing LUMBERJVCK is: new, different, and unnerving. I do not know what to anticipate and plan for, but I will be there all the same! Let's all rage together and get JVCK'd up at Basspod on Friday!

Pendulum (DJ Set)
It's been far too long since I've had the chance to see these guys rock the stage. As legends in the Drum and Bass scene, it is well worth it for any chance to revel in the magic they create. This masterful collaboration carries so much passion with their craft, and their live sets give you nothing less than total immersion. Take in their set if you can, because every Pendulum song is so powerful.
Snails
Welcome to Slugz City! This Canadian has been making waves as his dirty bass lines and unique "vomit-step" sound just destroys and redefines the heavier rhythms of EDM. If you are ready for some filthy, wobbly music to dance to, Snails will deliver it in spades at the Basspod on Friday. I've given him some serious love when Snails came down to San Diego for OMFG NYE a few months back. He's amazing, he is a must-see for me!
SNBRN
I can't give SNBRN enough shout-outs. This LA based DJ has been great every time I have seen him, especially during his visits at CRSSD Festival and his time at LED's Anniversary V. His take on House music is just refreshing and I can't wait to see him at the much bigger Cosmic Meadow stage. If you get the chance, be sure to be there when he plays Raindrops, it is great whenever he plays it and the crowd erupts. Who needs vowels when you have this much talent!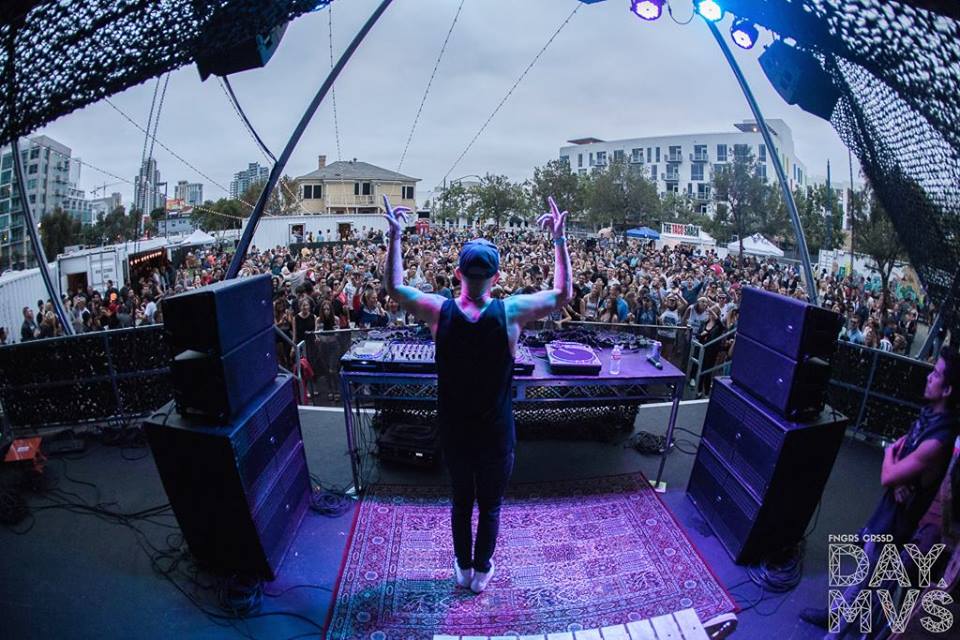 Zomboy
Zomboy.is going to be at EDC and I couldn't be happier. This is a combination that I couldn't fathom and I had to double take when I saw Zomboy anchoring the initial lineup. Zomboy is going to be nothing but unforgettable. He dominates the Bass genres with his sound engineer background and high tempo tracks. Basspod won't even be able to Cage The Rage once Zomboy takes over. Don't be afraid, Zomboy is scary good. Join us at Basspod to shake the others stages with how much we can collectively rage!
---
Justin's Top 10 for EDC Vegas is complete! Narrowing this massive lineup down to just 10 was so difficult, but now it's out there for the world to see. Keep an eye out for the EDMID Team, just about every single one of us will be all over EDC Vegas this year! We would love to hear from you and get to meet you all personally! Who else would you think should be on the list? Eric Prydz? Above and Beyond? Marshmello? Carnage? Let us know in the comments! Be sure to share with us your Top 10's!