LED Anniversary V – Carlos's Experience
Excitement was in the air as we arrived at the Valley View Casino Center. Security was in full force, and this was honestly the first event I'd ever attended where we had to walk through metal detectors. I thought that the extra layer would slow down our entry, but we were in line for less than 10 minutes. We arrived shortly after the gates opened and went straight downstairs to the main floor after grabbing way too many light batons (all of which we lost by the end of the night). So far, every LED event I've attended they have handed out light batons — they make great souvenirs. However, by the time 4am rolls around we're all tired of holding them.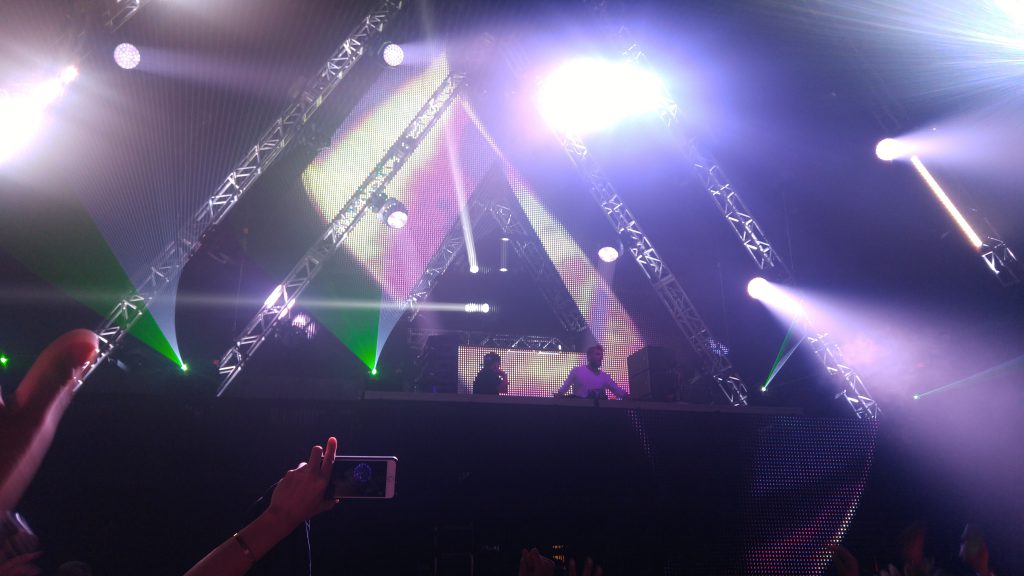 We arrived in time to hear Hook n Sling ease us into the night with some very chill beats. Those of us that were 21+ at this 18+ event decided it would be a good time to get a drink so our group separated. The venue had bars and concessions all along the upper level. LED doesn't allow camelbaks, bags or anything not hermetically sealed. I learned this when I attended OMFG this past year. However, they were allowing you to keep your water bottle caps, so a one time purchase could easily be refilled without having to buy another bottle. Once our need for drinks had been satisfied, we headed back to the main floor for the pure rhythms of CRNKN and Trippy Turtle. The build up was starting to get intense as the red bulls started to kick in. SNBRN B2B Shaun Frank took the stage for their set, and you could feel the vibe and energy begin to wave over the crowd. Suddenly, the arena was filled with lasers and explosions of light. The excitement amplified as Dotcom… or was it Marshmello… began to lay down some dirty trap quickly followed by OOKAY — all building up to the surprise guest, Jauz!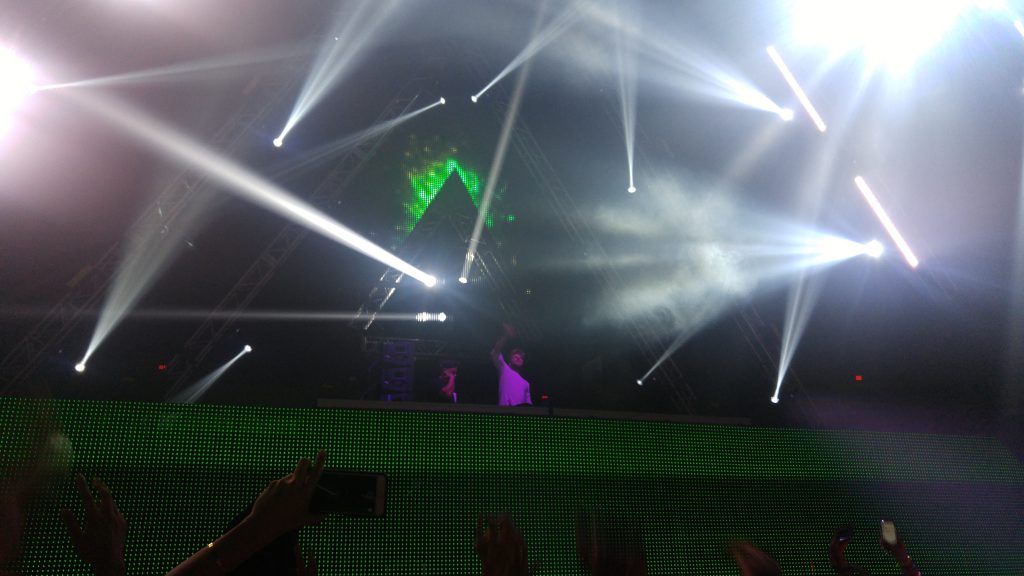 LED Anniversary was a very different atmosphere from the CRUSH event I had just attended last night. Killer whales exploded into the crowd as Showtek closed out the night with every song you wanted to hear and dance to. The whole audience was raging and throwing down, and the room seemed to be moving in fast forward. By the time Showtek played the final song, I had completely forgotten that it was Valentine's day. The stage lights shut down and then the main lights came on quickly giving us the cue it was time to take our leave. The security teams very quickly kept us moving toward the outside. We, on the other hand, were in no hurry as we knew there would be a long line for an Uber ride. LED Anniversary didn't have much in the way of decorations, displays, or confetti canons, but it was a solid event with a great lineup that I most definitely would attend again.
Follow LED on Social Media:
Facebook | Twitter | LED Website
Photo Credit: Carlos Lopez