The middle of June holds a special place in the hearts of many. It's the time of the year where you get to let go of all your worries, forego your responsibilities, and be yourself. It's when many of us get to go home, to be under the Electric Sky. This will be my 6th year attending Electric Daisy Carnival, and most likely my last for sometime as I explore other festivals the world has to offer. But it's the 20th anniversary, and the lineup is as stacked as ever. So here is a list of my Top 10 Artists To See at EDC, in alphabetical order, because I'd rather die than be forced to rank them.
Check out Connor's Top 10 Picks on SoundCloud:
https://soundcloud.com/music-lovers-anonymous/sets/edc-las-vegas-2016-connors-top
Connor's Top 10 Artists at EDC Las Vegas 2016
---
Above & Beyond
This upcoming EDC will be my 19th time seeing this Trance super group, and it never gets old. They're beloved by many, and inspire almost just as much. So much so that I have their lyrics tattooed as a permanent fixture on my body. If there's only one group that you can see the entire EDC weekend, I would highly recommend it be this one. 60,000 people all singing "I'm sorry baby, you were the Sun & Moon to me" give me chills just thinking about it.
Adventure Club
If you're a fan of Melodic Dubstep, then this name should without a doubt ring a bell. They've churned out hit after hit in the genre, and have more jaw dropping remixes that are sung along to than any other group I know. I've seen them numerous times and they've never disappointed me thus far. Be sure to catch them this year!
Alison Wonderland
This Australian sensation took the world by storm last year with her first US appearance at Coachella and followed it up with an incredible set at EDC Las Vegas 2015. Her production skills are impeccable and her mixing skills have improved consistently since her early days. She's sure to keep you dancing the entire time.
Chris Lake
My first time seeing this Bass House beast was at Audio on the Bay 2016 a few weeks ago. I had been playing his remixes and original hits for the weeks leading up to the event, and he did not disappoint. The entire place was jumping and singing along to the songs as he took us on a journey through genres in the short time he had on stage.
Duke Dumont
As one of the few artists on this list I have not seen in person, this one holds a special place in my heart. Probably the main artist that got me into Deep House (read: Shallow House, sorry everyone). I regretted not catching him at EDC last year and will be sure not to miss him this year!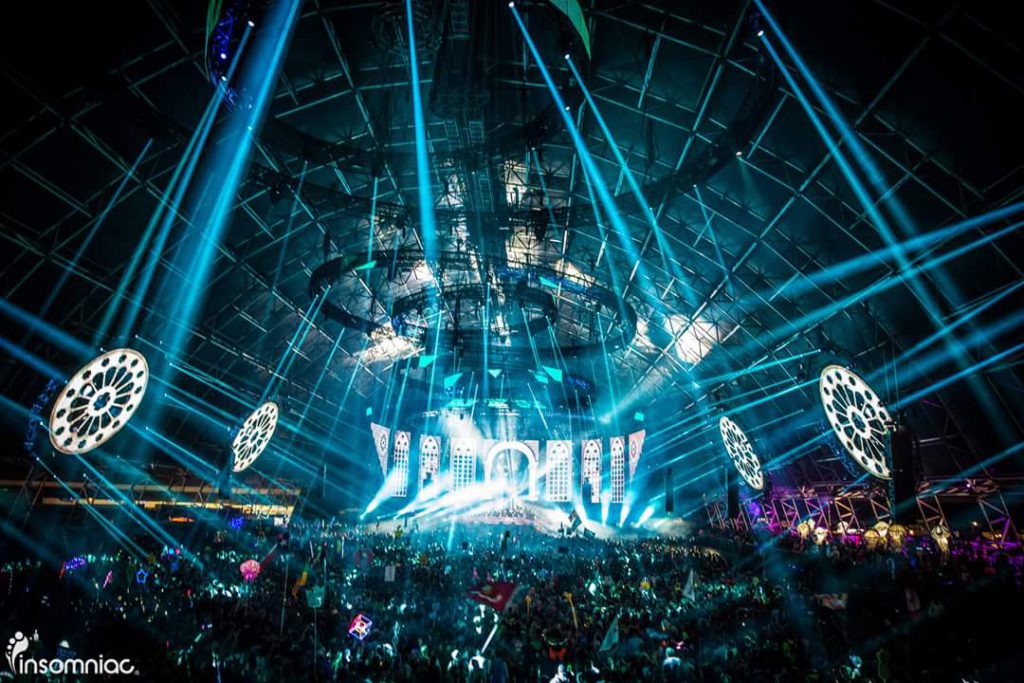 GAIA
Armin van Buuren has and will always hold a special place in my heart. His song, "Communication", was the song that got me started listening to EDM. As such, his alter-ego in GAIA is also a set I would recommend catching. I saw them last year at EDC, and their visual show at circuitGROUNDS, combined with over an hour of uplifting trance was a surreal experience.
KRNE
This is the second of three artists that populate this list that I have yet to see live. If you're a fan of the Trap or Future Bass genres, this name (pronounced Crane) should come as no surprise on this list. One listen to any of his tracks or remixes will tell you almost everything you need know about him. The tracks are produced with incredible precision and exceptional sound structure, reminiscent of old school R&B with an elegant electronic feel. His set will leave you wanting to "Get Ur Freak On".
RL Grime
The god of trap music. This man needs almost no introduction. If you've watched or listened to a live set from any Trap DJ for the past 3 years, you've heard his songs. Not to mention, there's something special about hearing tens of thousands of people scream "WHO DO THE SHIT THAT I DO" at the top of their lungs and then proceed to try to emulate electronic sounds with their mouths.
Seven Lions
Similar to Adventure Club, this is another Melodic Dubstep/Chillstep act that is not one to miss. His live sets have flow unlike any other. He doesn't restrict himself to one genre or style of music. I've seen him go on adventure in music from Dubstep to Trance to Hardstyle to Metal and back again. Be sure to let Seven Lions take you on a journey this year!
Troyboi
As the final artist that I've never seen live, this one is something special. Emphasis on Future Bass and Trap but influences of numerous other genres such as R&B, Pop, and Rap can be heard throughout his tracks. He's sure to rock the crowd with all the songs he's known for.