EDC Las Vegas 2016 is less than two weeks away. Are you ready? Here are 20 Tips For #EDC20 that will help you have an amazing time under the electric sky!
Click HERE for Part 1 (Tips 1-10)!
20 Tips For #EDC20 – Tips 11 – 20
---
11) Obtain Visine, Chapstick, and Gum.
You're in the desert. The atmosphere is hot and dry. For anyone, that many hours in that weather can really affect you — especially if you aren't used to it and aren't from the area. Your lips will get chapped and your eyes will dry out. Some people can handle it, but for most it can be very uncomfortable. Gum is important for dry mouths as well! Make sure what you bring is unopened, or it won't be allowed in when entering in the gates. I recommend buying one for each day of the festival so you don't have to purchase it at the General Store. Note: Visine is on the prohibited items list, you may have to re-purchase if it's taken away.
12) Check Out The Carnival Square.
There are so many great things to see within Carnival Square! You can charge your phone, use the WIFI, play games, and more. You can even register to vote in the upcoming election. If you forgot to bring a necessity with you, the general store in Carnival Square might have what you're looking for. The store will have items like candy, gum, sunscreen, chapstick, over-the-counter medicines, and more. Beyond that, EDC Las Vegas has even more to offer such as carnival rides, performers, entertainers, and more. Check it all out, there's so much to see and experience besides just the stages.
13) Bring A Bag With You.
A 10×10 bag is allowed and in my opinion, is also extremely necessary. If you decide to buy merchandise, it's such a hassle to carry it around all night and you might even lose it. Also, you'll potentially have water bottles, chapstick, costume items, or other miscellaneous things. A bag would simply make it more convenient for you. If you don't bring one, maybe someone in your group can and you can take turns carrying it.
Check out some backpack picks over at the EDM Identity Store!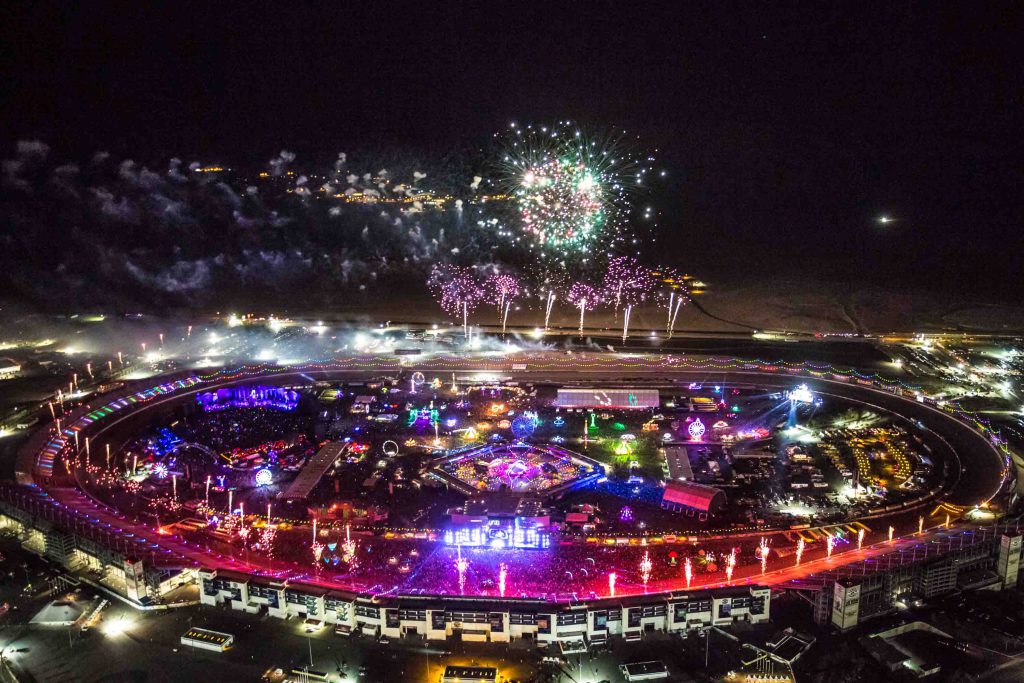 14) Put A Note In Your Cellphone Case.
Placing a small piece of paper or notecard in your cellphone case is a great idea. You can write your name, your address, your hotel and room number, and even a friend's phone number just in case you happen to lose your phone. Hopefully, a friendly festival attendee will either put your phone in lost and found or notify you that they have found your item.
15) Bring a Totem.
Totems are a great and fun idea! There are so many cool, unique, and creative ideas that you can put into make a totem. LED lights, your favorite saying, sporting your favorite artist, are just a few ideas that come to mind. However, one of the best things about totems is they help you find people you're looking for. If your group has a totem, you'll always be able to be found, even in a huge crowd.
Insomniac Events Totem Guidelines:
 Maximum 10 feet tall
 No solid metal
Must be made from a lightweight material (e.g., foam, PVC, light wood)
Lightweight material poles must be no thicker than 1" in diameter
Collapsible, telescoping camera extenders that follow the above guidelines are OK (e.g., lightweight, hollow aluminum, polycarbonate)
Any Inflatable attached to totems must be deflated upon entry.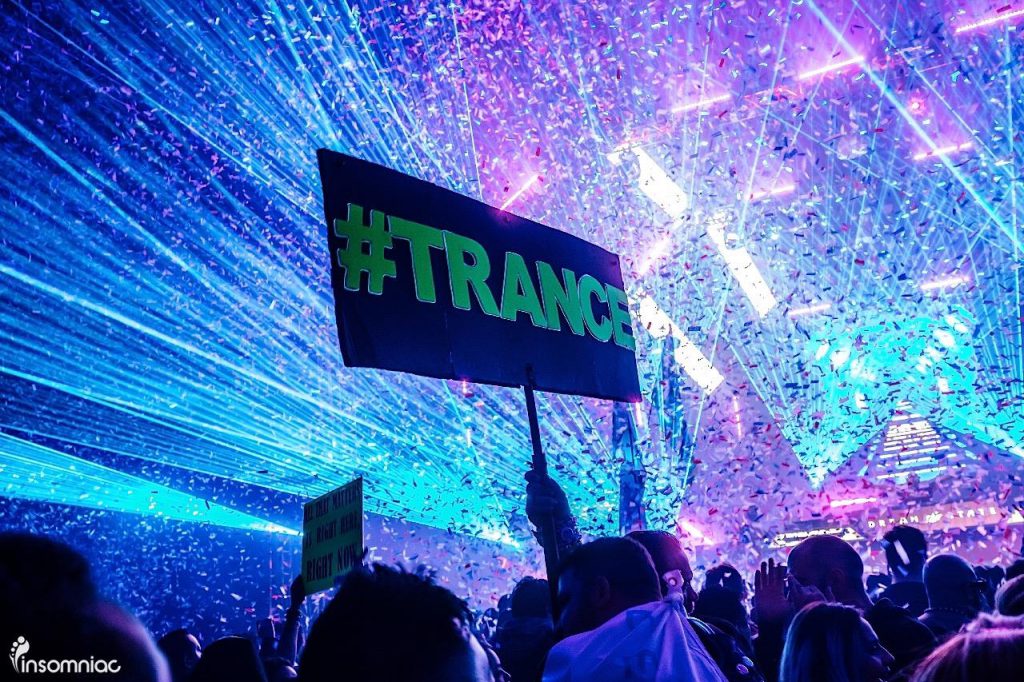 Not sure how to build your own totem? Click HERE for some help with construction!
Need some totem ideas? Check out our favorites from Beyond Wonderland!
16) Pace Yourself, Rest When Necessary.
Don't overdo it! The excitement will be real, but health and safety is extremely important. I can't reiterate enough that it will be very hot, even in the night-time. You'll be doing a ton of walking, dancing, and sweating… make sure that you remember that your body can only take so much. There are places to sit down and rest, so use them when you need to. Plus, you have three entire days and nights in Vegas and at EDC, don't forget that!
17) Buy a Locker.
A locker can be extremely helpful, especially if you aren't fond of carrying items around that you need to bring or have purchased. Lockers can be purchased for $85 for the entire 3 days of the festival. Also, the lockers include a cellphone charger. They provide a great place to let your phone sit and charge safely. The lockers measure approximately 8″ H X 12″ W X 18″ D. They are most likely to sell out, so it's recommended to purchase yours ahead of time if you plan on using one.
18) Bringing Toilet Paper Is A Must.
Toilet paper… especially important for all the ladies. Some of you might not care, but I definitely do. If you're interested in wiping, I advise bringing a bit of toilet paper in your bag. The porta potties will most likely run out of toilet paper. It can't be helped, there's so many people!
19) Check Out Artists You've Never Seen Before.
There are so many different artists on the EDC lineup of all different electronic genres. Expand your horizons and pick someone random (to you) on the list. You might fall in love with what you hear! Equally as important, I've met some of the coolest people at other, smaller stages where you can really get down and groove.
20) Take It All In.
When I think of EDC, the first thing that comes to my mind is walking into the Las Vegas Speedway each night (especially on the first night). I get goosebumps each time I think about it. What you see is completely indescribable in words or pictures — you really have to be there to understand the splendor. It doesn't have to be every day, but once during the festival, walk all the way up the stairs by Cosmic Meadow and just take a look at where you are. See how truly massive the event really is. Look at how many beautiful people are there with you. It's an awe-inspiring moment that I promise that you'll never forget.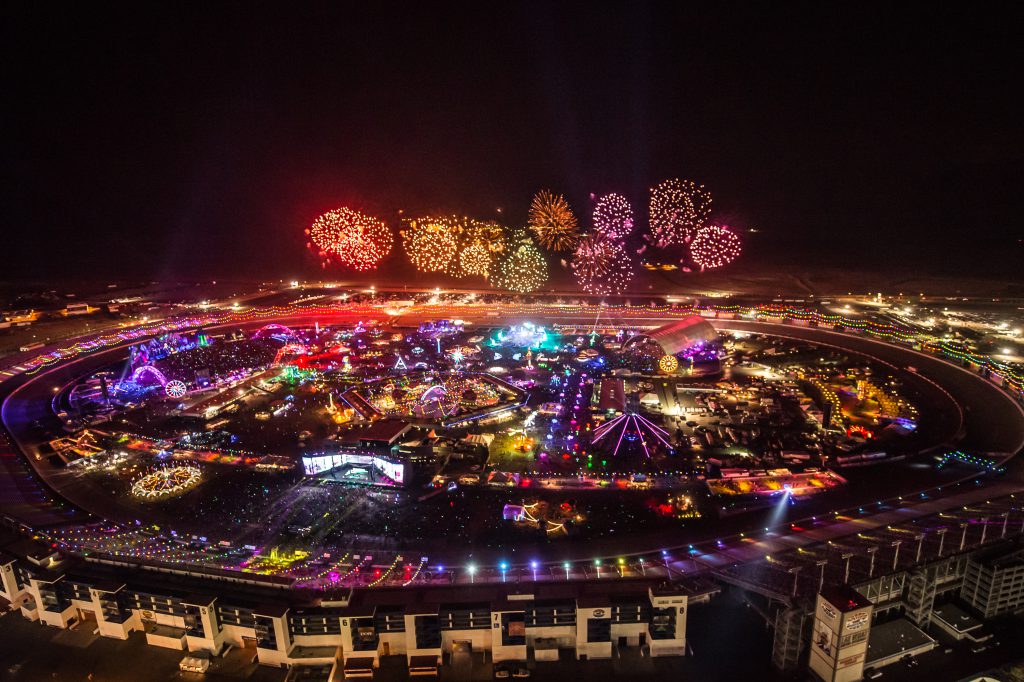 Check out the epic #EDC20 lineup, or other EDC Las Vegas and #EDC20 related content, click HERE!
---
Connect with EDC Las Vegas 2016 on Social Media: