"Life's a Party, dress up for it and dance like everybody's watching!" – Loboman
Loboman, aka Eduardo Manilla is an extremely fun deep house DJ/Producer who is full of life, spunk, and creative genius. He's a daily inspiration to be yourself, own your power, and have fun! I had the pleasure of meeting the ever talented Loboman in Los Angeles where he resides — Venice, CA to be exact. By day, Eduardo is a successful architect for the award-winning architecture firm, MINARC, a Community Officer representing the artistic community for the Venice Neighborhood City Council and a volunteer at the Getty Center in LA where he gives architecture tours on the weekends. By night, he turns to the music as a radio show host (KXLU Los Angeles) and active DJ with graduate props from the School of Audio Engineering in Hollywood where he studied Electronic Music Production.
Check out EDMID Guest Mix 020 || Loboman on Mixcloud:
To find him on SoundCloud, check him out HERE.
Ever the busy bee, Loboman has played everywhere from LA to Vegas to Burning Man and is just getting started! Check out my one-on-one interview with the man himself to learn about one powerful little dude who's quickly becoming a leader of the pack!
---
Where were you born and where do you currently reside?
I was born in Ensenada, Mexico and I currently live in Venice, CA.
What was your inspiration in becoming a DJ?
My little brother brought me into DJing. His name is DJ Massio and plays deep house. I started learning from him because for one, I love music. Two, I love throwing parties. I thought that if I could put those two thing together, then I have something! My name is Loboman because it's a combination of both my parents' last names. My father's last name is Manilla (Man) and my mother's last name is Villalobos (lobo means wolf). So I thought to put them together and make Loboman.
Having a specific "sound" is important in the electronic music scene. What would you describe your sound as?
I love house music, but I like to think that I'm more than just house. I'm kind of eclectic world music with a house infusion. I add in base, future bass, glitch house elements and make something entirely my own. I'm funky!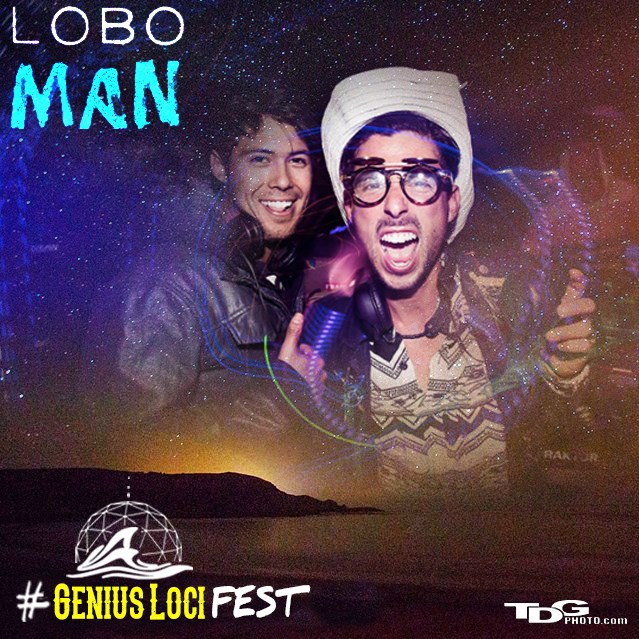 What are you known for professionally? What do you have a knack for?
I love when I can get people dancing and when everyone's having a good time. People naturally desire to get outside of their self-limiting boundaries. Music helps them do that. I'm inspired by public radio — the uniqueness and creativity of it. I want to create music that is just as unique and uninhibited by what's known to be currently popular. I also want to start slowly incorporating live elements to my shows. It's starting with drums and piano!
If you could play a b2b set with any DJ, who would it be and why?
Hands down DAFT PUNK because they're the most awesome DJ duo that has ever existed in the world EVER!. I've been a fan of everything they have released through all these years and there's nothing that can compare with what they do.
Do you have a favorite event that you've been able to play?
For the second year in a row I was invited to play in Vegas at the Warner Music Latina after party for the Latin Grammy Awards. This year I DJ'd along Thomas Jack and the groove was super funky. It was surreal to play my favorite records to a room full of latin legends and Grammy winners! I also love playing at Burning Man. My camp's name is Camp Charlie and last year I played this awesome set called "Unicorning So Hard." I was nervous to do it, but my little brother just told me to play outside of my comfort zone. It's dirty. It's good stuff. I would love to play at Coachella as soon as possible — that's my dream!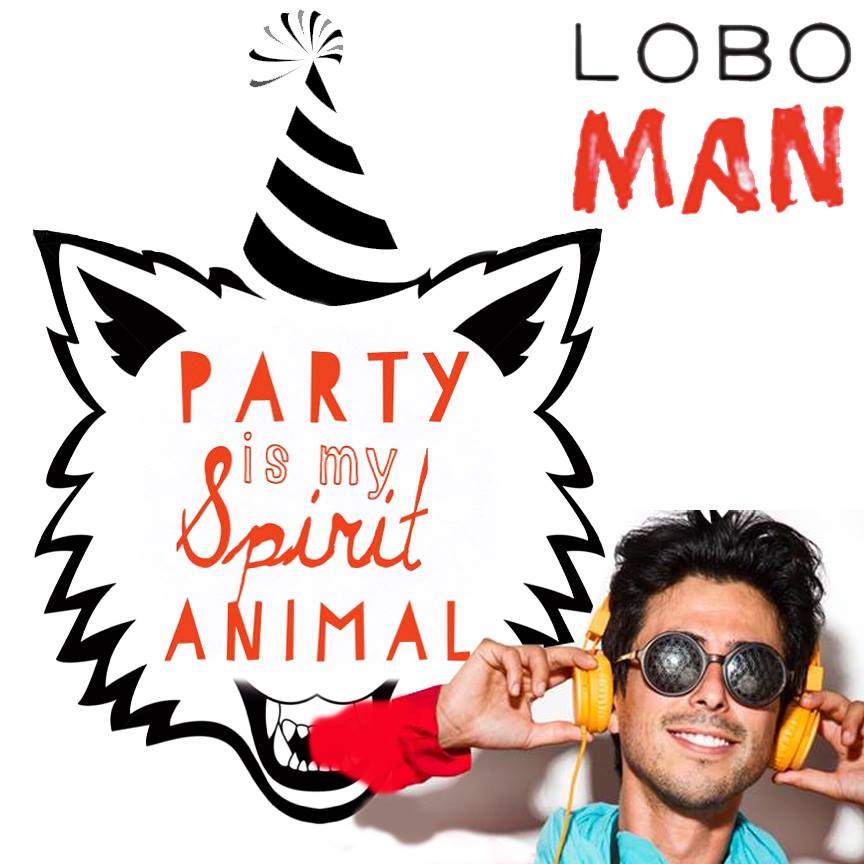 What about the electronic music scene specifically speaks to you?
I love the way that EDM is constantly changing. I think that's one of the most powerful things about music…the way that it can change and develop. It's inspiring to watch EDM over time and to see how it changes. I also love how the EDM world is a great community. It's a community of artists, musicians, and people who are all supporting and collaborating with each other.
If you could pick 3 artists to listen to for the rest of your life, who would they be and why?
I love the Beatles, Daft Punk, and LCD Sound System. I liked them before I started DJing. They are just classic. They're innovative and unique.
Which artist was your introduction to electronic music?
This is going to sound kind of funny but it had to be Darude with his track Sandstorm… I remember being in high school listening to this song for the first time and immediately admiring the sounds that I had never heard before. By the way, i don't think I've ever played that track on a dj set because i eventually discovered better electronic music.
What has been your favorite event to attend?
My favorite EDM event has been the Sahara tent at Coachella. I don't listen much to what it is considered EDM and I mostly attend house music shows, but when I'm at Coachella I always make sure to get my EDM dose for the year at the Sahara tent. My favorite event (not just EDM) is Burning Man… There's a whole lot of amazing music out there, it really blows your mind. I remember attending on my first year and not even getting my DJ gear out of the car because I didn't want to play music, I just wanted to discover new music, catch some shows and dance!
How do you want to be remembered? What's your legacy?
Well, I want to help shape the evolution of music. I think it's a beautiful thing. That's part of the reason why I created Genius Loci. I wanted to give an outlet for new geniuses in a festival environment and with a supportive community. I wanted new artists to feel like they can showcase their art and inspire others. Getting into the music scene is hard work. I wanted to provide a platform for new artists that makes it easier for them. It means the world to me when people come up to me and say that I inspired them or that a gig working with me or at Genius Loci was the launching point for their career. It's all about community and collaboration — that's what takes music to a whole new level!
What's your favorite ice cream?
My favorite ice cream is Mango Frozen Yogurt!
Anything else that you'd like to add?
Yes! I invite one and all to the Genius Loci Festival! It's June 23-26 in Baja Mexico. It is a festival with a fantastic music line up, yoga, environmental workshops and surf lessons! I'm hosting the event and I can't wait to see you all there!

You can find Loboman playing at venues all over Los Angeles and Venice Beach.
---
Follow Loboman on Social Media:
Website | Facebook | SoundCloud