Nothing really compares to the sheer massiveness of the Electric Daisy Carnival in Las Vegas. Having attended since 2012, there has personally never been an electronic music festival where I have felt so at home. Were there problems this year at EDC? Of course there were. You can point out the flaws in the RFID scanners, the lines that were problematic, issues with shuttles, the wind shutting down a portion of the night….but honestly I don't necessarily think any of that "ruined" the entire weekend for me. I'm tired of people complaining about things and the negativity that has permeated this scene. This review is going to highlight the best of what there was this year, and how epic this event really turned out to be.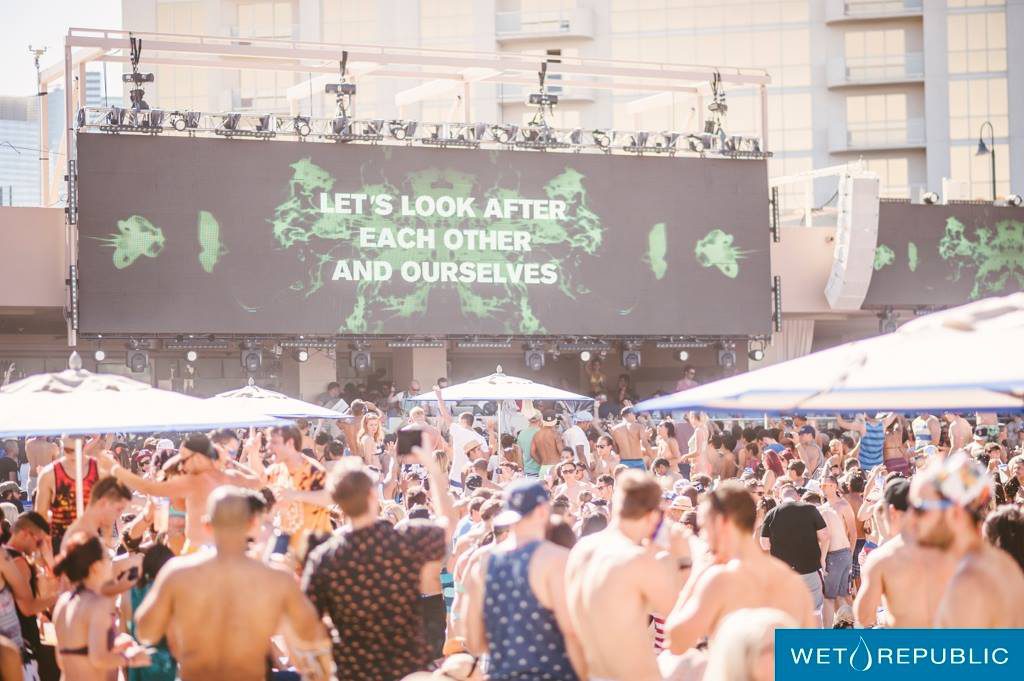 I stayed at Vdara this year with my rave family, Strangers With Kandi. Personally, I felt that this hotel was perfect in terms of distance from the shuttle to the venue and also offered similar amenities to Aria for slightly less of a cost. There was a ton of money that I saved on taxis because of the central placement of the hotel, and I'd definitely recommend staying in the city center area of the strip. Another side event that I attended was the Above & Beyond pool party at Wet Republic. If you have never been to a pool party in Las Vegas, this is definitely one that you shouldn't miss. I decided on going after it was announced for Thursday before EDC (I wouldn't have the stamina to do it before EDC), and it was honestly one of the best Above & Beyond performances I have ever seen. By the way, if you can get a group of people together it is worth spending the extra money to get a day bed or a cabana, trust me on this.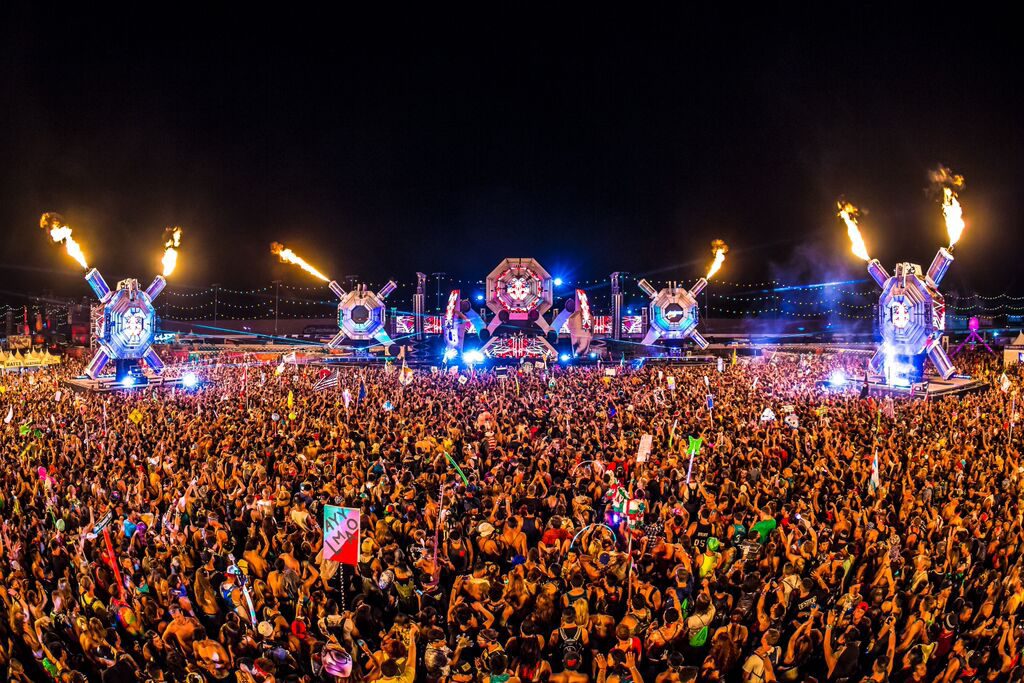 This year's edition of the Electric Daisy Carnival included a brand new map layout. The changes weren't just in stage placement, but also moved many of the vending booths to the middle of the venue. Complaints were all over social media after the first night, predominately about the smaller size of the kineticFIELD. What these people failed to realize was that the other stages, many of which have changed very little since 2013, were completely upgraded. Two of the biggest changes were to neonGARDEN and the bassPOD, both were my favorites in terms of stage design. The main stage kineticFIELD was turned into a mythical crystal village, themed to the nines with many different things to notice as you looked closer in detail to the stage. The cosmicMEADOW stage dropped the "HARD" stage design that promotes minimalism and beefed up their video boards. The bassCON stage, Wasteland, had the best sound design(and crushed cars to boot!), and circuitGROUNDS murdered us with lasers during Eric Prydz. 7UP returned again to sponsor a stage which pumped out some awesome beats, and the Funk House bumped with sounds of hip hop and funk all weekend.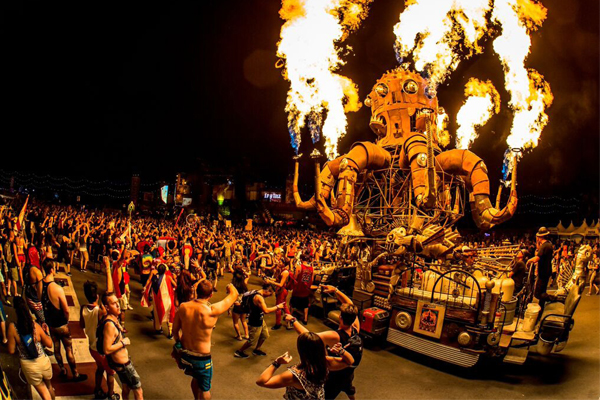 Art has always been something that Pasquale and Insomniac Events takes pride in. While many staples like the electric daisy were not present, there was an increased presence of art cars that were amazing. Favorites of mine included the Ghost from Pac Man and the Octopus that shot fire out of his arms. Food choices were solid as always, and you could find drinks anywhere. The bar was not super expensive if you knew what to get and fan favorites like the Electric Lemonade were available to all. The kandi making station (with free candy and kandi) had cube beads that were branded with the Insomniac logo, which are super cute and awesome keepsakes to have. The merchandise tents were stocked full of awesome items to purchase. Tons of new styles of EDC snapbacks, Insomniac flags, and exclusive artist merchandise were among the cool new items. I personally bought the new black and white EDC snapback and quite a few flags, all of them were reasonably priced as well.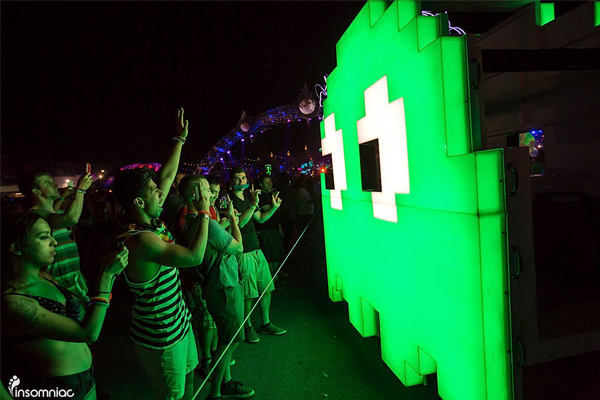 I know there is always a huge debate about if VIP is worth it or not, and honestly I do believe after spending time in there that it was worth it at EDC Las Vegas. The expanded VIP area at circuitGROUNDS and the kineticFIELD were huge, and the view was amazing from the decks. There was an added third VIP area at the cosmic MEADOW, which was a great area to explore during Dillon Francis, Flume and others. VIP at kineticFIELD was the most fun though. Between the ball pit you can jump in, the VIP ferris wheel, or the free oxygen bar; there was plenty to do during the sets while you were in there. I didn't get a chance to sample the free appetizers, but I heard that the food options were awesome from the dedicated people who were there when the gates opened.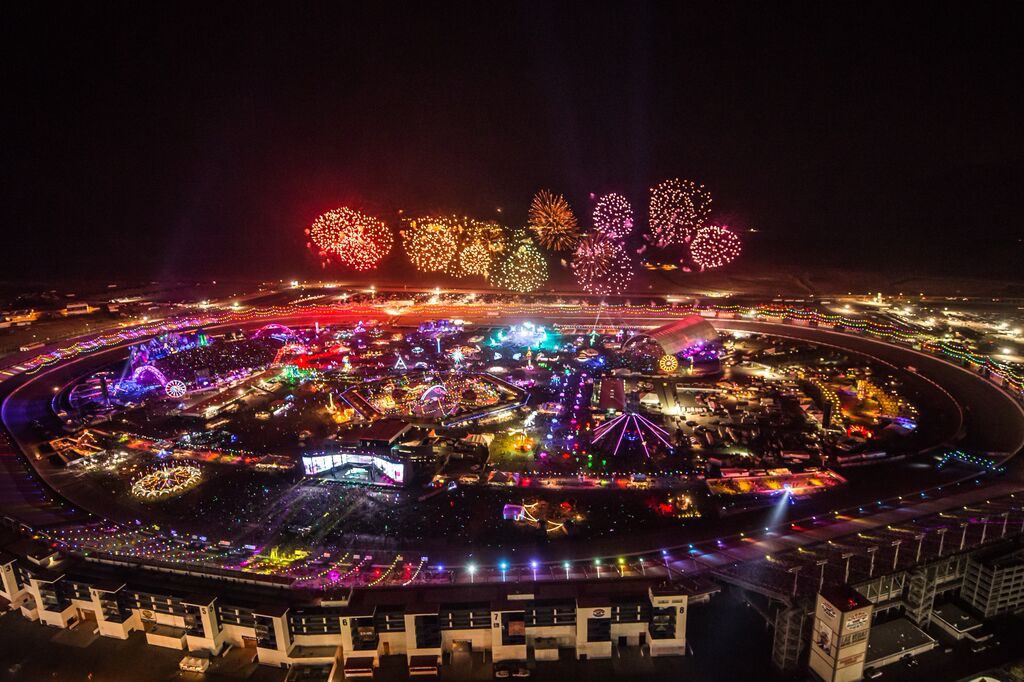 The beautiful thing about the Electric Daisy Carnival is that it fits practically any vibe you want. Anyone who attends can legitimately spend their entire time listening to the music they want, choose to explore new genres, or just simply hang out and have fun. This festival is by far one of the best parties in the United States and anyone who loves electronic music should visit the speedway at least once in their life. If you haven't had a chance to see bits and pieces, there are tons of sets and portions of the live stream on YouTube and other various video sites that you should definitely give a minute to! Video obviously does not encapsulate the entire beauty of the event, but it can give you a taste of how massive it is and why you should attend the 2016 Edition of EDC Las Vegas.
I cannot wait to see what Pasquale and Insomniac Events has in store for the 20th Anniversary of EDC next year. I have a feeling it is going to be even bigger and better than this year's event.
My top 5 sets this year in no particular order: Bixel Boys, Deorro, Above & Beyond, Flume, and Dillon Francis