If you're ready for genre bending greatness, infectious vocals, and festival worthy anthems, look no further than Russian DJ/Producer Bobina's newest album, 'Speed Breaker!' Bobina has already made a name for himself as one of the most notable names in trance this year. It's no wonder that he's working his way through the ranks to create a work of art that is sure to top charts everywhere.
'Speed Breaker' is Bobina's sixth album to date. It's a collection of 15 different tracks that seamlessly showcase the vast expanse of what electronic music can be. If you're a fan of Bobina's previous hits like 'Catchy!' and "#Uplifting,' then you won't be disappointed with these new anthems! Bobina is known for his ability to bring it — listeners are hooked from the very first moment they click play on any one of his albums. His music takes you on a true trance journey while providing ample opportunity to bounce, stomp, and dance the night away! For 'Speed Breaker', Bobina has recruited a talented entourage of singers and songwriters that are just as open-minded as he is. You'll be sure to find legendary names like JES, Natalie Gioia & Alexandra Badai as well as their male counterparts, Christian Burns, Sir Adrian, and Kyle Richardson.
Excited yet? 'Speed Breaker' will hit stores April 22! Pre-order today!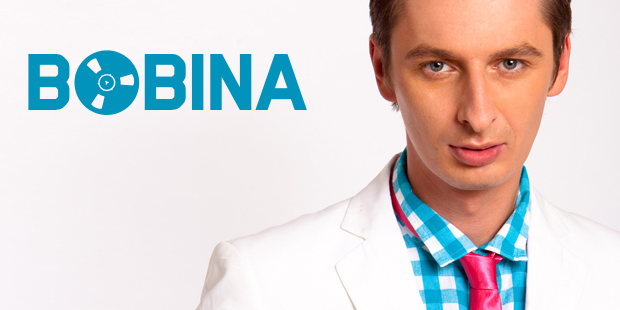 'Speed Breaker' is fire! If you're a trance fan like me, you'll absolutely love the diversity of the album and the way that it really explores electronic music's full range. The incredible melodies bring you to epic drops and spit you right back out again into orchestral and symphonic moments that punctuate the album beautifully. You may find tracks like 'Maharaja' and "Music Box' to be just as addicting as I do! There's no doubt in my mind that Bobina's work will be part of dance-floor hits all over the globe!
Check out the 'Speed Breaker' Tracklist and pre-order today! 
01. Speed Breaker
02. Addicted (with Natalie Gioia)
03. Love Is the Answer (with Kyle Richardson)
04. Music Box [Album Mix]
05. iBelieve (with JES)
06. The Magik (with Natalie Gioia)
07. Sierra
08. Born Again (with May-Britt Scheffer)
09. Drophead (with Smash featuring Sir Adrian)
10. Refuge
11. My Everything (with Natalie Gioia)
12. Winter
13. Still In Love (with Christian Burns) [Chill Breaker Mix]
14. Maharaja
15. Dare To Love (with Alexandra Badoi)
Follow Bobina on Social Media: