During the much anticipated mau5hax bu5 tour, the mau5trap label founder deadmau5 aka Joel Zimmerman, took a select group of artists from his label on a tour though select East Coast cities.  One of the mau5trap's emerging artists, ATTLAS has incorporated Microsoft's Surface into his production process while writing his new single "Aspen". The track made its debut on deadmau5's mau5trap presents… Beats 1 show on April 1st.
Stream ATTLAS – Aspen on SoundCloud:
https://soundcloud.com/mau5trap/attlas-aspen-1
Known for his keen eye for talent, Joel Zimmerman mentored the fellow Canadian producer ATTLAS as he created the mesmerizing new tracks for the mau5trap music label while on tour.  The two innovative artists utilized combined multi-platformed studio production tools with latest Surface hardware from Microsoft.  With this, they showcased how new technology can be harnessed in different and creative ways breaking old production habits while creating new exciting music.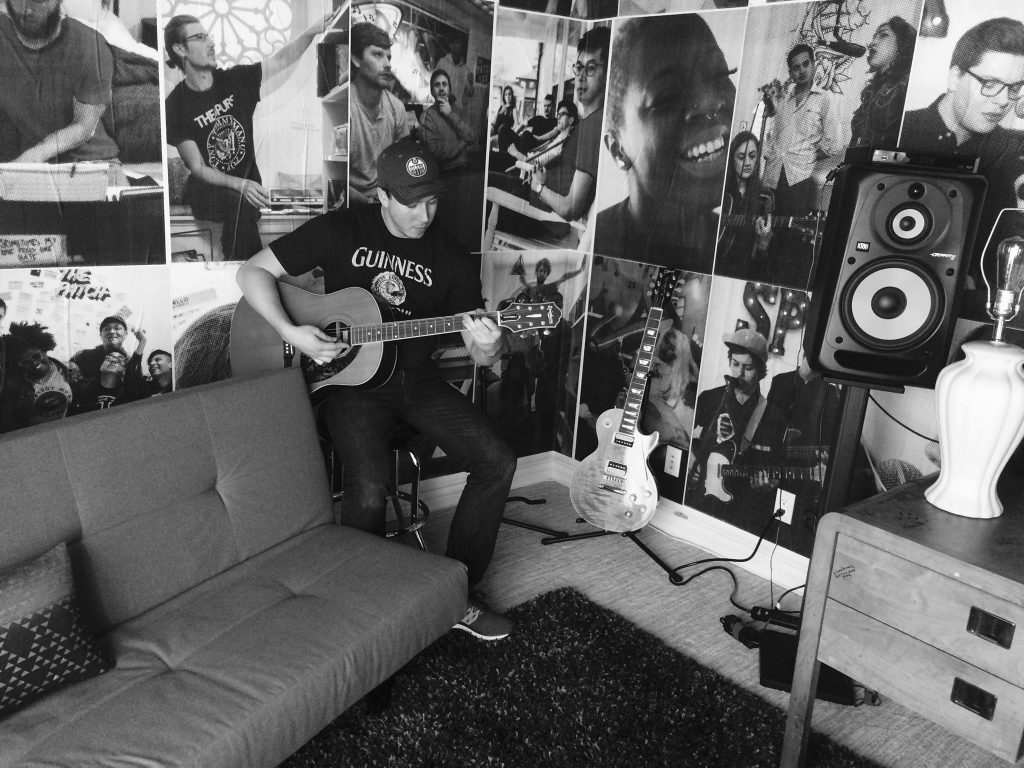 When asked about this unique recording experience ATTLAS responded:
"It was equal measures of surreal, fun and discombobulating!  On a bus, away from your usual comfortable studio setup with others around you examining your process, like deadmau5, was a bit scary but very exciting. However, I was lucky enough to get in the zone, find a groove and nail a production I'm really proud."
To celebrate the first mau5hax bu5 tour release with "Aspen,"  the mau5trap label hosted a private listening party and panel session at the Microsoft Venice Lounge in Los Angeles on March 31,2016. The event was attended by leading music editors and huge influencers of the music industry. The invite-only shindig included an intimate panel discussion with ATTLAS, where he discussed the technology behind the process, as well as offered an exclusive opportunity for guests to listen to special DJ sets and the new track before its official release date of April 1st. All in all this event ultimately provided the attendees with not only a memorable evening, but also with a behind-the-scenes look at how deadmau5 and the mau5trap artists are breaking the old paradigms of music production and forging new production techniques using Microsoft technology.
Through the mau5trap collaboration, an artist series featured on Music X Technology, an online destination for ideas at the intersection of music and technology, "can help fuel the creative process," according to Steve Milton, Founding Partner of Listen.  With the Music X Technology, curated by Microsoft, you can listen to monthly content features, new artist collaborations with behind-the-scenes access on how the music experiences came to life through the use of Microsoft technology.
You can catch ATTLAS at his next performance on Saturday, April 9, 2016 at the Minus Zero Festival at Stratton Mountain in Vermont.
---
Connect with ATTLAS through social media:
Website || Facebook || Instagram || Twitter || Soundcloud || YouTube