Mysteryland USA is less than 100 days away, the festival has officially released its Phase 2 lineup! As if the phase 1 release wasn't stacked enough… Joining the highly anticipated Mysteryland USA lineup will be artists include: Allen Kingdom, Art Department, Derrick Carter, Feat White, Francesca Lombardo, Hercules 7 Love Affair, Hudson Mohawke, Jimmy Edgar, J. Phlip, Joris Voorn, Kerri Chandler, Lido, Matthew Dear, Moodymann, Ryan Hemsworth, TY Dolla Sign, XXYYXX, and many more!
Mysteryland USA 2016 Lineup: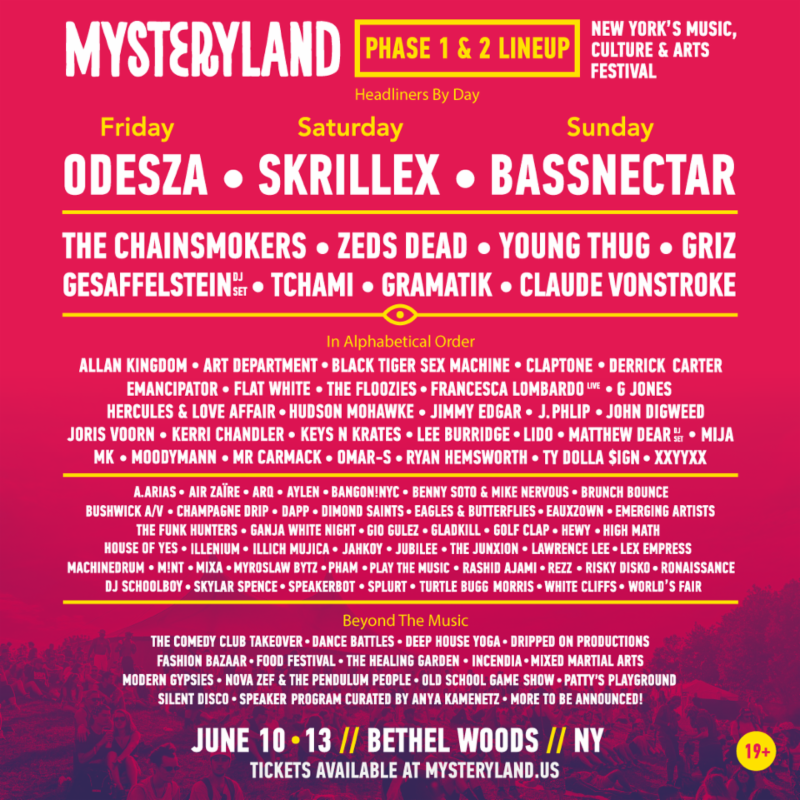 Apart from the announcement of additional artists, Mysteryland USA also has released additional offerings such as dance battles happening throughout the weekend along with some Deep House Yoga. Dripped On Productions will be offering something. There will also be a fashion bazaar for those festival fashionistas. Incendia will be making an appearance (I was able to experience this at LIC Miami this year and it was mesmerizing). There will also be some mixed martial arts performances, as well as some modern gypsies. Nova Zef and the Pendulum People with have some performances as well as an Old School Game Show, now what will be up for the prize I have not a clue. Only time will tell I guess. There will also be Patty's Playground (what it is I really don't know) and a speaker program curated by Anya Kamenetz. Apart from the great lineup I'm also looking forward to the extracurricular they will be offering.
Now not only did Mysteryland release more information about the lineup and additional offerings they will have, they also released that the Boat stage will be returning this year along with a draw up of the stage. I must say I will definitely be checking this stage out. This year's Boat Stage will incorporate a Dragon-Style theme to it this year.  This stage caters to the hip-hop, future funk, bass and trap genres.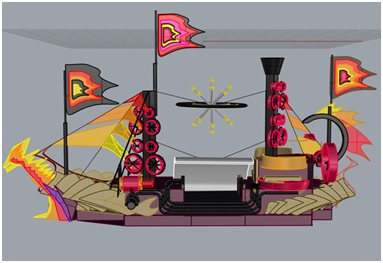 This year is truly proving to be a year not to miss for Mysteryland USA. Tickets are still available for sale. Many different ticket options are available check out the official Mysteryland USA website to view all ticket options. I will soon see you all on the historic Woodstock grounds, let's make this year a memorable one!
---
Connect with Mysteryland USA through social media:
Website || Facebook || Instagram || Twitter || YouTube || Soundcloud