My personal introduction into the world of electronic music was via file-sharing applications in the early 2000's. The internet was still picking up speed, and my cable internet brought music to my ears. After a brief departure from electronic music, I returned to find that the music I loved, trance, was considered "dead". The rise of dubstep and other genres around 2010 brought in an entirely new demographic, and fewer people believed in trance. A mass exodus from the genre occurred around 2013, with many DJs leaving entirely to pursue other forms of electronic music.
What I am here to tell you today, is that trance never really died. While the genre waned in popularity for a moment it is clearly alive and well, as noticeable by the resurgence of trance and the recent Dreamstate events hosted by Insomniac Events. It was at Dreamstate SF that I was finally able to sit down and chat with one of the most renowned trance DJs, John 00 Fleming.
---
Trance music is on the rise again, with the help from events like Dreamstate. Speaking from your "DJ Gut Instinct" that you once mentioned on your blog, why do you think this rise & fall pattern exists within the history of the genre?
I think trance…it's a genre…it's music that you have to dance to and you dance your ass off. It's full of energy. There is no nonsense, there's none of this nonsense of the big buildups and the drops and all the kind of stuff. You have no choice but to dance to it. I think when people follow these fads that come and go, they realize this music that they are following is just all about the drops.
So musically in a big event like this, it would just be buildup – drop – buildup – drop and when that goes on for six hours, you just want to dance and you get tired of it. It's like, there are only so many times in which you can see a DJ and they just do that to get the crowd going and it just gets boring after an hour of that. But you can hear out there [John points to the stage] it's just pounding away, you just have no choice but to get pounded by the music.
If people go back and say "I just want to dance my ass off, I just want to have a party, and I want to party hard for six hours"…well that's what trance gives you. That's why people will always go back to trance. It's foolproof now, how old is trance, 20, 30 years old and it always comes back.
My DJ instinct knew when everyone was saying "Oh trance is dead, trance is dead" that it would come back and come back twice as hard because it's so resilient. That's what's happening now. LA was sold out, San Francisco was sold out and that's a big deal for the States, it's a trance event.
Who or what do you feel influenced this sudden rise in popularity this time around?
I think you have the rise shown on multiple levels. You have people who used to be into trance that stopped going because the "EDM" thing got going, and they went out and they were like "I don't like this" and there wasn't much else to go to. So they were making a lot of vocal noise saying "we need somewhere to go, some events like this."
The next generation getting into electronic music, the new kids looking at the EDM part…I feel like I'm really picking on EDM but they picked on me for long enough so I'm going to pick on them….but if I was a kid getting into the scene, this EDM thing wouldn't excite me.
You'd start looking for somewhere to go and there wasn't really any other options. So they were hungry and as I know Insomniac, and Dreamstate, and Pasquale, the good thing is they listen to the crowd, to their fans. Their fans are saying, "We want trance nights again, can we have trance again?"
So that's a new generation saying "Hey we've seen footage of these trance events and we've experienced this in Europe or other countries because Europe has exploded again. We have to go to Europe to listen to trance, can you bring it here instead?"
When I looked at the crowd as I was playing it was really nice because it was the younger generation and the older people so it was a mixture. That's what trance is about, there are no rules.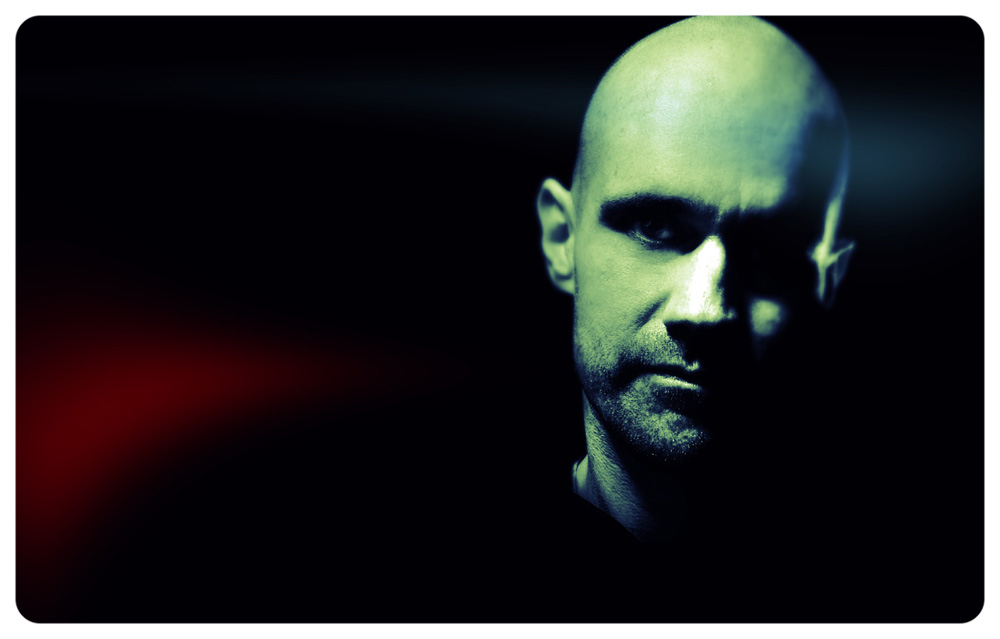 With the electronic music genre saturated by the mainstream and other trends, how do you define "Quality Trance"?
That's hard because "Quality Trance" means different things to different people. I think to me, "quality trance" is something that is going to pound the dance floor, that's going to keep the dance floor interesting.
What I like is trance music. It was named trance because it put you in a trance, it was hypnotic. Then the "trouse" thing that happened, it was pop music, it was radio music that ended up on the dance floor and you're not in a trance, not at all.
Trance music is when you're getting pounded and you just lose yourself. You don't need drugs or anything for this, and it's those moments when you get into a venue at 11 o'clock and then you look at your watch and you're like "Its 6 o'clock, what happened?" You know what I mean? Well, that's trance because you're just lost in this whole journey, this magical journey, and that's what trance music really is.
You're expanding your label, JOOF Recordings, to include two new sub-labels. JOOF Mantra will be focusing on the psychedelic side of trance, and JOOF Aura will be oriented towards the deeper side of trance. Can you expand on these new labels and are there any surprises we should be on the lookout for?
I think for me, again it's another sign. Just like how Dreamstate is a new brand because of the hunger for trance and its growing and that's a reflection on where I see this trance scene at the moment growing. That's why I've expanded the labels, because we're full capacity on the main JOOF, and psy is growing and growing.
You've got this middle-ground psy, you got the underground psy which is the full-on stuff, but then there is this middle ground where Astrix, Ace Ventura, Liquid Soul, Jordan Suckley started playing it, Bryan Kearney, you know there's this middle ground psy. That's what I've done with JOOF Mantra. I could just do some full-on psy stuff with JOOF but I still want to do the trance stuff that I like.
There is a lot of underground dark trance I like, so that's why I split the two. My heart has always been in deep progressive trance which has almost been forgotten about today but I believe with what's happening now, the progressive side will grow again.
When I look at the techno world you've got John Digweed, people like that….I call that trance music, it's full of melody, but it's a little too slow and deep for me. I like it with a little more energy a little faster and that's the progressive trance that I like, and that's what I'll be putting on JOOF Aura. I think that's scene is going to grow and grow as well.
That's awesome, we are super excited to see some releases in the future!
Oh, the surprise! There is a really big surprise, I'll give you an exclusive because no one else knows. Mike, you know as in M.I.K.E. PUSH, he's made a full on underground trance track. Everyone says Mike, we miss Mike from those classic days.
I spoke to him and I said "Mike, make me something like that", and he's blown my expectations out of the water. It is not a clone of the old stuff, he's taken the old ethos, brought it up to date, and its' even got qualities and feelings of psytrance as well. It was a real surprise, a killer track.
Editors Note: We clarified that this is truly a track that is yet to be titled and released and not the "Modus" track that has appeared earlier this week via M.I.K.E. Push's social media channels.
Outside of Christopher Lawrence, can you name one DJ who you would love to collaborate or play a b2b with?
I think one person that I'm very close to that I haven't done that with is Airwave. We've done gigs together, but we've never done an open to close-set or something like that together. So out of all people, Airwave is someone who I could do that with.
But I don't really play b2b sets with people, I don't like to do it, to be honest, I'm not a fan of it. Me and Christopher [Lawrence], we have this chemistry. It's really hard to explain that gut instinct that I mentioned on my blog but you just know what to play next, you know what the crowd wants, and he gets it as well.
When I've done b2b in the past it didn't flow because I could read the crowd and where to go and they were getting it wrong. It's like, oh this is just not working, but me and Christopher we get that and I know that Airwave will as well. So maybe we'll do one of those someday!
What can we expect from you in 2016?
You're going to see the true John come out because I think the time is right with trance and all the things we spoke about. There's one thing that's been facing me inside, and I touched on it with a recent mention of it in a mix I've done for my radio show.
I love that deep progressive side when I say that sometimes people mistranslate it thinking it's just slow blip blops, but no its energetic progressive trance. I'm also a big part in the psy world, but the psy world…the real psy world, doesn't get the trance world, there's just this real line in the middle.
I want to play more in the psy world and it's all about doing live performances so I've made it an alias specifically for the psy world called Joof, because people nickname me Joof, that's why it's just a perfect name for that. And I've made a full on psytrance album, no messing around, it's full-on psy so that's coming out in March or April.
So I'm doing loads of live sets in the psy world but then the DJ side of me is going to do more of the deep, progressive side that I told you about, the extended open to close sets. I'm going to do a lot of the deep progressive trance but still play some psy in my DJ sets. I'm not going to ignore it because it's a big part of me, so you're going to see a lot of that in 2016.
What about the electronic music scene speaks to you?
I'm still that kid all those years ago when I was 15, buying tracks, excited to carry them home in a carrying bag to play them when I get home. I can't wait to play them to the crowd and I still have that feeling, still now, though you do it on Beatport or you get promos sent in.
When I get a good track I can't wait to play it, I'm just so excited. I think that's what keeps me going, that's what draws me to keep going. It's all about the search. It's the hunt, yeah, and then to share it with like-minded people, it's like the kill when it's there, I just feel so happy doing that. I keep doing that and when that feeling goes that's when I'll give up. But it's exactly the same as when I was a kid.
Do you feel that it's easier now with the internet, SoundCloud, Mixcloud, and so many other new formats to share music than when you started?
It's really hard today.
Is there just too much music?
There's too much, but the problem you have today…I'm the opposite…but a lot of guys they want to play music that everyone recognizes and so people can sing along and such.
I'm the opposite and I've always been that way. I like to play new, unreleased music that no one else has. But trying to find that track that no one else has at the moment is really challenging because it's on Beatport or internet radio stations so people rip it so the hunt becomes more difficult.
It's a silly psychological thing in my head, if I know that loads of people have a really good track, I'll stop playing it for a while. No no, I'll find something else that other people haven't got.
It's an interesting hump but it's worth it because I pester producers for unreleased stuff. I'm really careful with it so that it doesn't get shared, so that's what I do, I just hound producers. But I've also got this good relationship when they finish a track, they send it to me to test out and I'll report back to them. I'll tell them the low-end had a problem with it, the breakdown was too long for it, so I interact and make it a really good track.
You're almost helping them out as a beta tester for their music.
Yeah, so in that way, I have a symbiotic relationship with these artists.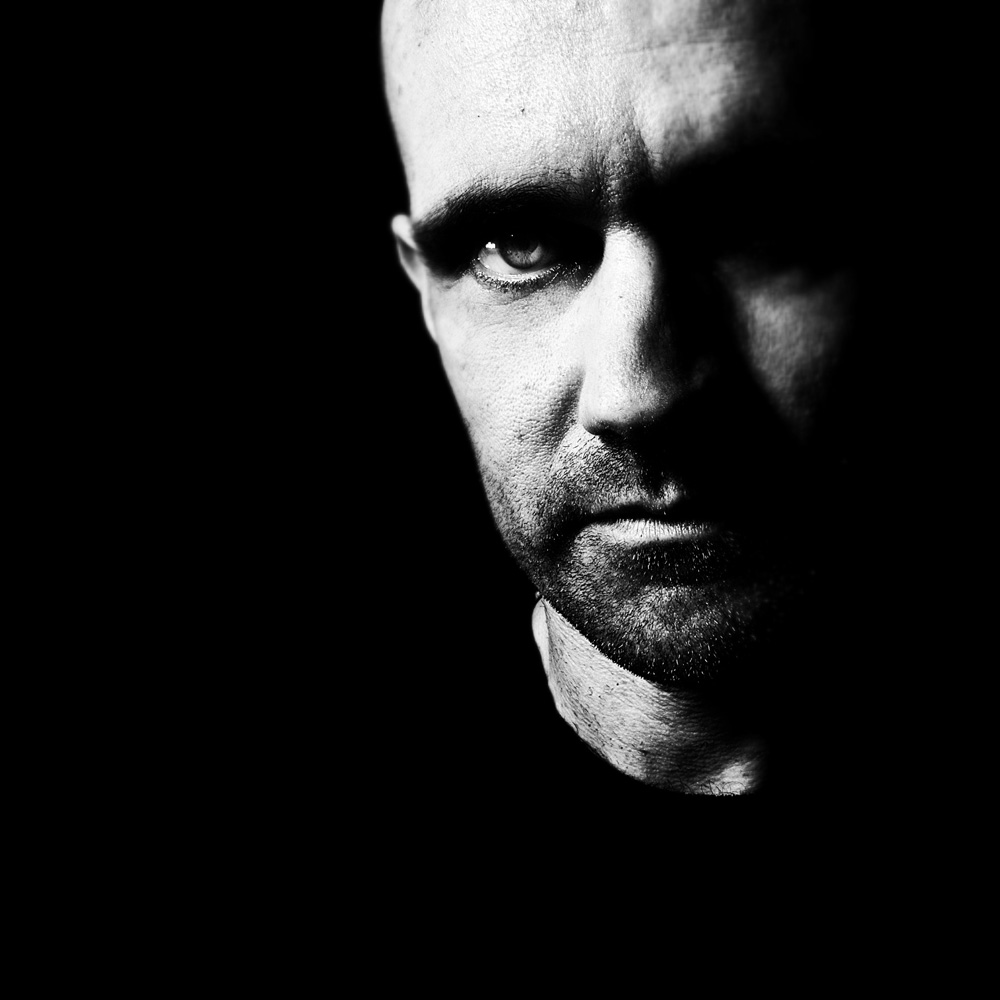 If you had to choose 3 artists to listen to for the rest of your life, who would they be and why?
Well, one, he's SF based actually, I'm meeting him tomorrow. Every time I come here I meet up with him, we've befriended each other because he's such a good musician, and his name is Trifonic.
He plays electronica, it's like ambient chill out music. I could listen to his stuff all day long, its trance more than anything but it doesn't have a beat it's just ambient melodies and it's full of emotion.
I think Airwave for the second, not because he's my mate, but there aren't many people who write music with emotion you know? A lot of people make music to be popular so they can benefit from it, you know, career-wise. But he'll just sit there and write a track which comes from here [points to heart] and then he'll present it and not know what to do with it but that's what I like about him.
I can only say two right now, so it's them two.
Are there any artists on the rise that you'd like to shine a spotlight on?
I always say Airwave because he deserves it, but I'll give you another one. One to watch for is a guy named Tim Penner. He is from the more progressive world and something is telling me I'm quite good with my radar because I picked up on Alex Di Stefano years ago and look what happened to Alex.
I think Tim Penner is going to be one of the ones in the progressive trance world that I love. I think he's going to explode on there so I think he's one to watch out for.
---
Follow John 00 Fleming on Social Media:
Website | Facebook | Twitter | Instagram | SoundCloud