Max Graham is a man of limitless musical capacities. He is renowned across electronic music's lands for seamlessly combining three of its foremost sub-styles. His annual 'Cycles' compilation releases this month and it will feature a swirling percolation of Trance, Techno & Progressive.
'Cycles' is packed to its 80-minute limit and is full of surprising curves, turns, and peaks and drops. It is a forward-thinkers delight that once heard, will be quite impossible to forget. Featuring a flawlessly selected and mixed track list, 'Cycles 7' sports the work of seasoned operators, evermore-familiar artists and ascendant stars-of-tomorrow.
You can pre-order 'Cycles 7' Mixed By Max Graham here
The neo-trance rhythms and melodies of 'Equinox' from Guy J haunt the opening minutes of the mix, which then artfully transitions into Brian Cid's elegiac 'Errors'. Graham's favorite producer of last year, Rick Pier O'Neil, contributes no less than three new originals to 'Cycles 7'. The bassline of 'To Declare' strikes early and is followed by 'Chaotically' and 'Up To The Groove' – both dealing comparable levels of sonic damage.
Avenax lends his softly sung tones to Ewan Rill's 'Lotos' and THNK's more housily voxed 'Into You' gives a voice to Max's latest 'Cycles'. John O'Callaghan (under his Henrik Zuberstein alias) also makes a notable appearance with the Pavlovian brilliance of 'Elicit Response' and Trent Cantrelle's 'Im Nin Alu' spin, 'Out Of Line'; both mainstays of Graham's latter sets.
Graham has an ear for up-and-coming talent and has secured Dimi Mechero, Apsara, Matt Fax and others for in the mix. Marking the 15-year anniversary of Graham's classic 'Airtight' comes a next-level rendering from Tim Penner… Per DJ Mag "Splicing" an 8/10 scoring "tough, techno-like gene into proceedings", it's one that Graham hailed as his 'Remix of the Year' in 2015.
Building the pressure evermore is the raw version of Max's latest, 'One Hundred'. It is a perfect combination of rotund bass and highly sculpted builds while Tim Penner's 'Shadow Light' delivers it its final breath-stealing coup de grace outro.
Check out the track list for 'Cycles 7' below!
Max Graham presents Cycles 7
01. Guy J – Equinox
02. Brian Cid – Errors
03. Rick Pier O'Neil – To Declare
04. Ewan Rill featuring Avenax – Lotos (Vocal Mix)
05. Dimi Mechero – Out Of Staight
06. THNK – Into You
07. Apsara – Terminal
08. Rick Pier O'Neil – Chaotically
09. Rick Pier O'Neil – Up To The Groove (Dub Mix)
10. THNK & Pim Kos – Wall
11. Max Graham – One Hundred (Raw Mix)
12. Trent Cantrelle – Out Of Line
13. Max Graham – Airtight (Tim Penner Remix)
14. Henrik Zuberstein – Elicit Response
15. Matt Fax – Stuck
16. Tim Penner – Shadow Light (Cycles 7 Outro Mix)
To celebrate his recent release, Max Graham has also announced a 2016 Cycles Tour! More dates to be announced!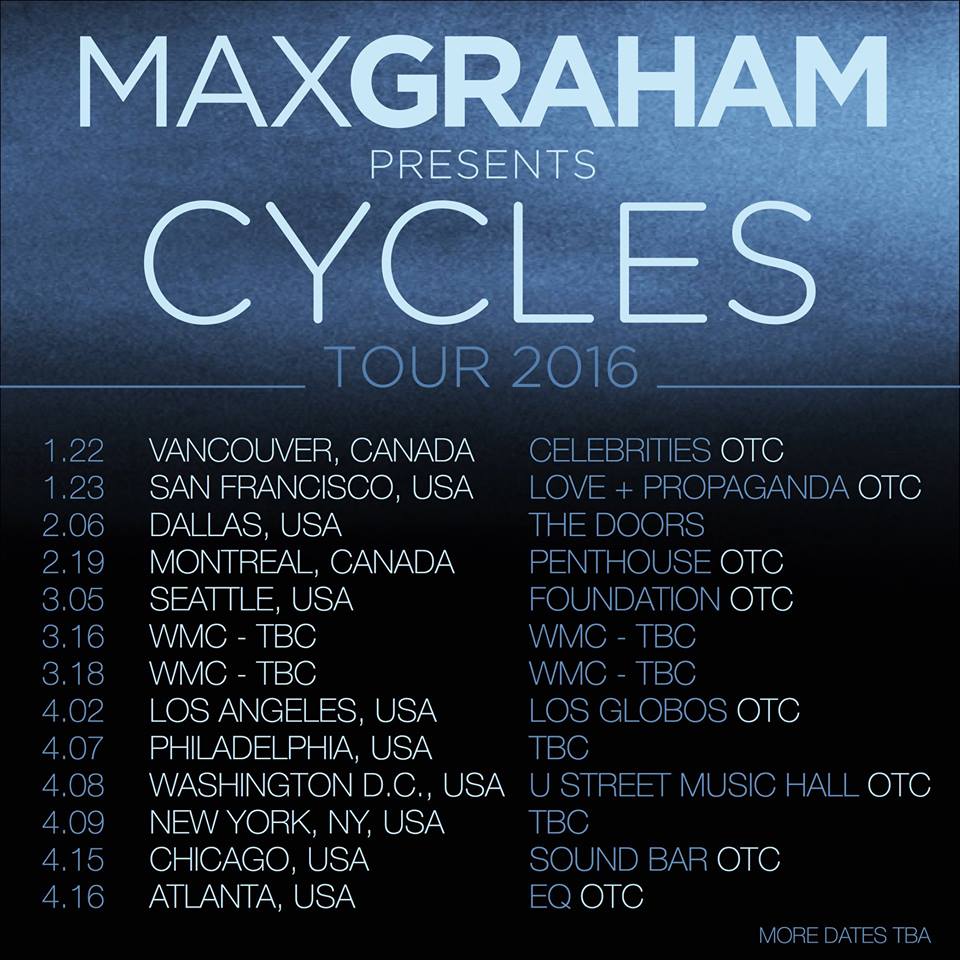 ---
Mad About Max! Canadian Max Graham has always forged a path of his own, over the course of his career he's drawn from multiple influences to create a sound that is a unique combination of Techno, Progressive and Trance. From his signature emotive releases to his famed story telling dj sets he flawlessly fuses genres everywhere from globally renowned festivals like Tomorrowland to his trademark 'Open to Close' sets in the best clubs in the world. Max's love for the art form of mixing and his obsession with finding new music can be heard in the hugely successful compilation series 'Cycles' and popular weekly radio show 'Cycles Radio' now syndicated in over 85 countries – it is this dedication that ensures the audience at his shows is always taken on an incredible journey.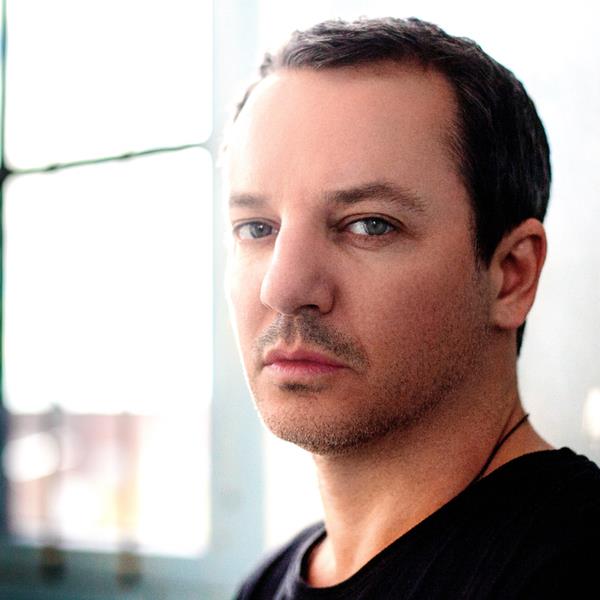 ---
Check out Max Graham's Social Media: