After a successful Halloween event at the Town & Country Center in San Diego, Heaven & Hell, Eventvibe is bringing another night full of amazing music and multiple stages! Infinity NYE 2016 is a 10,000 person capacity, brand new event will represent one of the biggest and best that San Diego has ever seen! Essentially a NYE festival boasting multiple stages of entertainment, room packages, bus packages, and top-tier talent with plenty more to be announced! This 21+ event is sure to be a rocking good time with some amazing vibes! Talent that has been announced so far includes Above & Beyond, Crizzly, and Michael Woods. More artists to be announced soon!
EDM Identity is official partners with Luded Inc and Infinity NYE 2016!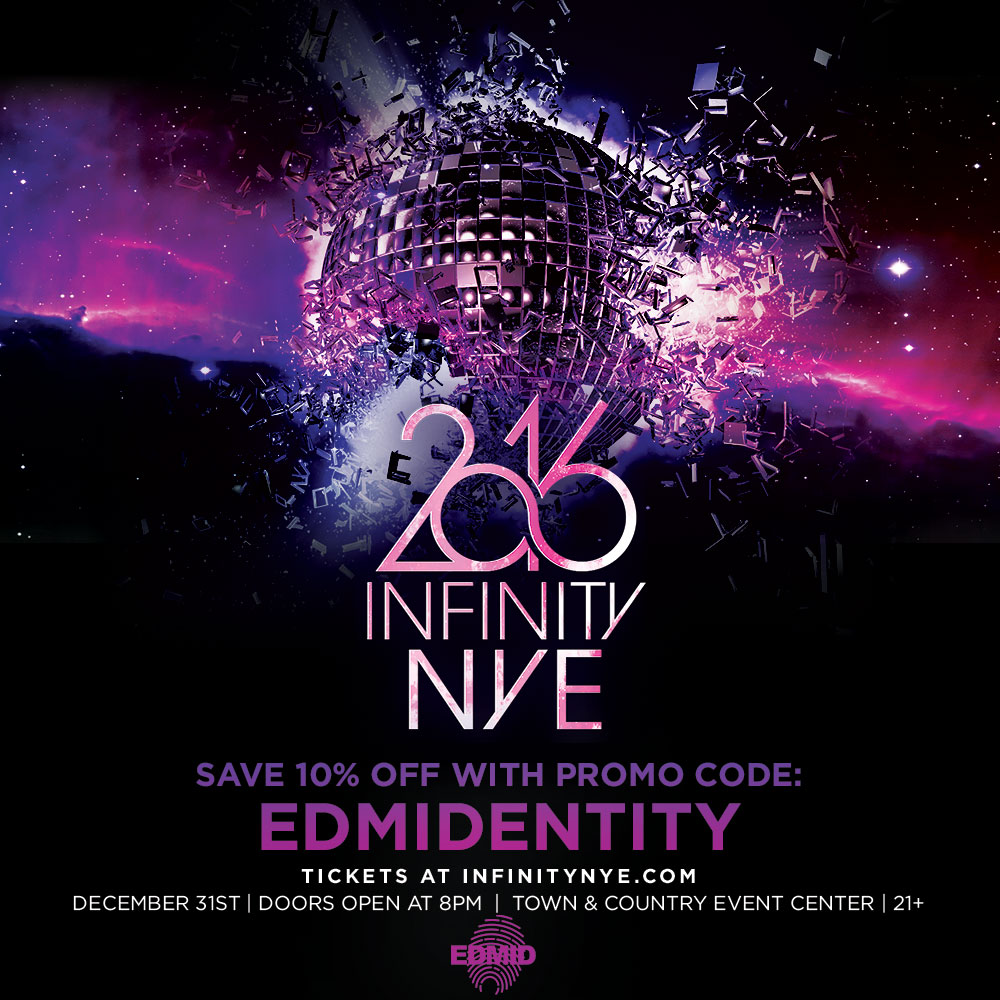 Here are the basic details for the event:
When: December 31st, 2015
Where: Town & Country Hotel, San Diego, CA
Who: Above & Beyond, Crizzly, Michael Woods, UZ, Bad Royale and more to be announced.
Ages: 21+
Price: $60+ fees
Link: Tickets, Room Packages, and Party Buses! and USE CODE "EDMIdentity" for 10% off! Facebook RSVP Website