LA-based producers A Boy & A Girl are a recently formed duo who specialize in creating disgusting yet glittery bass music. Individually, they both have rich musical history and repertoire.
A Boy, Jon, has been involved with music his whole life; growing up in a household of classical russian musicians. Winning two concerto competitions and performing as the soloist with an orchestra didn't keep him from touring as the keyboardist in a hardcore metal band for four years. Jon's start as a producer began in Hollywood where he started writing bass music for reality tv and movies.
A Girl, Monica, having numerous years of DJ experience and being former member of bass-heavy group Dirty Talk, is known in the truest sense as a "Basshead". Hailing from South America, she dominated the international scene with her electro and progressive house tracks before she formed Dirty Talk. Monica also attended Berklee College Of Music & McNally Smith College Of Music where she received a music degree in production and engineering.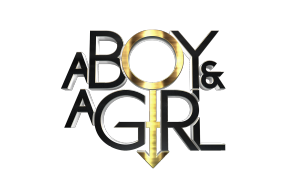 Social Media:
I was able to chat with A Boy & A Girl about their beginnings in the industry, as well as their future plans!
What was your inspiration in becoming a DJ?
Monica: I have always been a musician since I was five years old when I started playing piano. I remember I was super young and started messing around with fruity loops making trance and progressive house because of my inspirations at the time which were Tiesto, Paul Van dyk etc. When i was a teenager I attended so many raves and underground dj parties and was so inspired by the performances; it was then i knew i wanted to be a dj ontop of becoming a music producer. It was all history after that …
Jon: I grew up in a family of all weird Russian musicians, all of them being professional classical trained. Super serious. Naturally… my mom forced me into it (shouts to my mom for being the real MVP). So I went to college and studied classical music, and then came out to LA where I began working for a music company called Jingle Punks. I learned how to produce and started writing EDM for them, as well as trailer and reality TV sounding stuff. Learning how to write music in different formats really helped shape my workflow and inspiration..to make a long story short…. basically Tiesto.
Having a specific "sound" is important in the EDM world. What would you describe your sound as?
Monica: We are still dabbling and experimenting with our sounds. We've only been producing together as a duo for 6 months. So we're still playing around, but I basically describe our music as heavy glittery bass barfs lol.
Jon: Honestly I'm not too sure. Monica and I have been producing for only 5-6 months together so the stuff we've come out with so far has been wonky bass music. Some of it trappy, some of it 100bpm twerky, some even 128 big heavy "big room" *barfs*. We've got some really heavy stuff coming out in the next few months (dubstep) and we've also got some trap releases as well with a bunch of cool up-and-comers. So I guess our "sound" would be a goat crying out in sexual agony.
If you could play a b2b set with any artist, who would it be and why?
Monica: This is a hard one for me as I want to go b2b with so many artists. I would have to say either Skism or Skrillex…Yes I mean Sonny 😉
Jon: I'd love to perform a b2b all riddim set with Cher.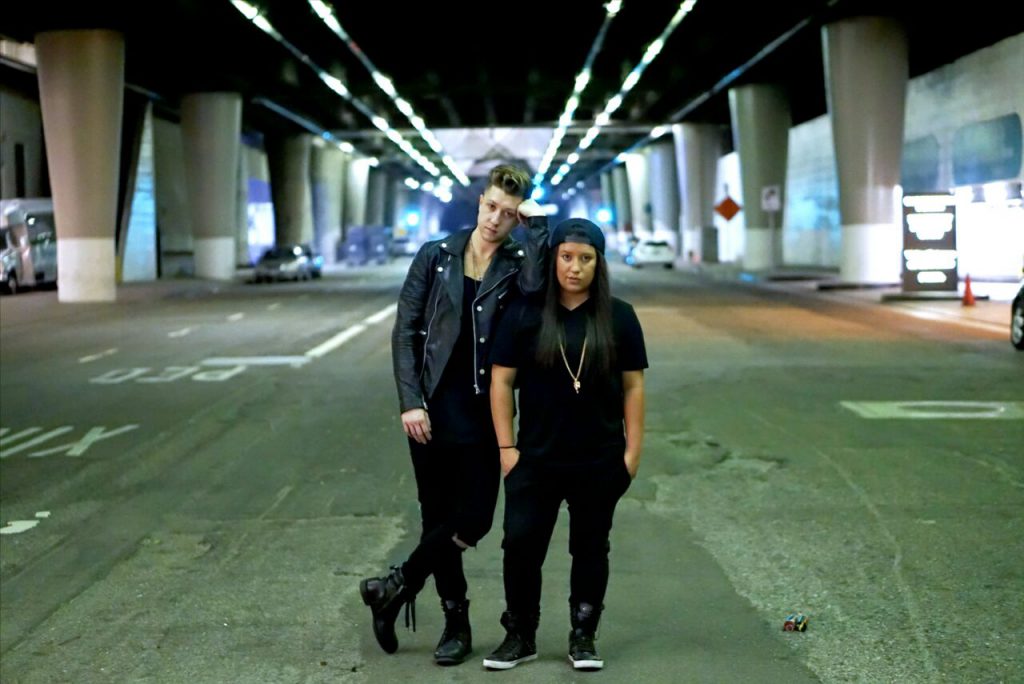 Do you have a favorite event that you've been able to play?
Monica: I have played many insane events when I was in my previous career as Dirty Talk. I would have to say playing a sold out show at The Quad in Atlanta and LA's music box with Feed Me & Figure were INSANE sold out moshpitting shows. As of now with my duo with Jon we have yet to play anything big but Sad Bass with Reid Speed was a blast.
Jon: We haven't played too many shows yet, but we always love playing Sad Bass whenever Play Me Records throws them. The vibes there are so sad and depressing, it really feels so inviting.
What about the Electronic Music Scene specifically speaks to you?
Monica: Sharing my love and passion for music with fans and artists. The connection we all have with one another because of how powerful music speaks.
Jon: I love how music culture is blended together in interesting genres and patterns. So many people that I used to listen to metal music with are now heavy bass producers. Some classical musicians that I grew up with are now bass house DJs. There's an energy in this scene that's so young and reckless, it really feels like we're the kids that are paving the way and making it happen (we referring to producers and DJs). It's loud, wakes the neighbors, and smokes a cig after screwing your… ***JOHN CENA!!!!!***
If you could pick 3 artists to listen to for the rest of your life, who would they be and why?
Jon: Okay this is seriously a hard question… but…
Skrillex, no explanation really necessary
Purity Ring or Flume… (I'm torn), no explanation really necessary
Drake…. you know how that it goes.
Monica: 
Skrillex
Daft Punk
Must Die
Which artist was your introduction to Electronic Music?
Jon: I'd have to say my very first intro to dance music was probably Paul Oakenfold, and a video game called Pump It Up (different style of Dance Dance Revolution)… but the first artist I heard that opened up my eyes to possibilities was Skrillex.
Monica: I would def have to say Daft Punk. I remember watching their music video on tv and I was blown away with the music. Ill never forget how I felt the first day I listened to them.
What is your favorite event that you have attended?
Monica: Ultra Music Festival will forever top any event I have ever been to in my entire life. I went there three years in a row and I also had the pleasure of playing Mekka Nightclub with fellow dubstep dawgs like Hulk, SPL and more. It was amazing! I can't wait to go back.
Jon: Easy answer… it was at the .party that Skrillex and Kim Dotcom threw at the LA Coliseum over the summer. It was invite only, spacious, had the most insane light show I've ever seen (completely encompassed globe with 360 lights on the walls) and did I mention it was in a closed coliseum!? To make a long story short… the night consisted of seeing insane performances by Skrill and DJ Snake, meeting a lot of cool people including Rae Sremmurd, and even drinking some alcohol.
Finally, What is your favorite ice cream?
Monica: Hands down Cookie Dough ice cream 😀
Jon: Salt and Straw in LA has some insane apple cinnamon and state fair doughnuts ice cream. I think it's seasonal though **cries**