Bass Camp Festival is set to return next July for its seventh edition and is launching a season pass with access to over 20 events.
---
Ever since Bass Camp first arrived on the scene in Reno and Lake Tahoe, the region has been brimming with quality dance music events for lovers of bass, house, and more. Their flagship experience, Bass Camp Festival, recently brought the likes of Madeon, deadmau5, Blanke, and more to the stage at Wingfield Park on the Truckee River for a memorable sixth edition. Now, they're gearing up for another massive weekend with the news that the festival will return on July 27-28 next year.
While the lineup is still yet to be revealed for Bass Camp Festival VII, one look at the artists from the past years will give you a taste of their deep curation. Add in the rest of the fun they have planned for attendees, from the Dancetronauts and art installations to the pre and afterparties that make this a 24/7 experience, and you'll want to lock in your tickets once they go on sale. So make sure you pre-register for access via their official website.
But those who want to make sure they'll be at the upcoming edition, you're in luck! The festival's organizers also dropped their newly announced 2024 Bass Camp Season Pass. Those who make this purchase will be given two VIP passes to the main festival in July, along with two tickets to every show hosted by the Bass Camp in Reno and Lake Tahoe, such as Winter Whiteout, Bass Camp in the Park, and their new block party event set to debut next year. Season passes cost $1,200 and are minted on the Polygon blockchain in partnership with Emblem, securing your spot and making it easy to access all the shows with a scannable QR code.
Head to the official Bass Camp website for details on the festival's seventh edition, and grab your 2024 Season Pass if you want the best bang for your buck in the Reno / Lake Tahoe scene next year.
---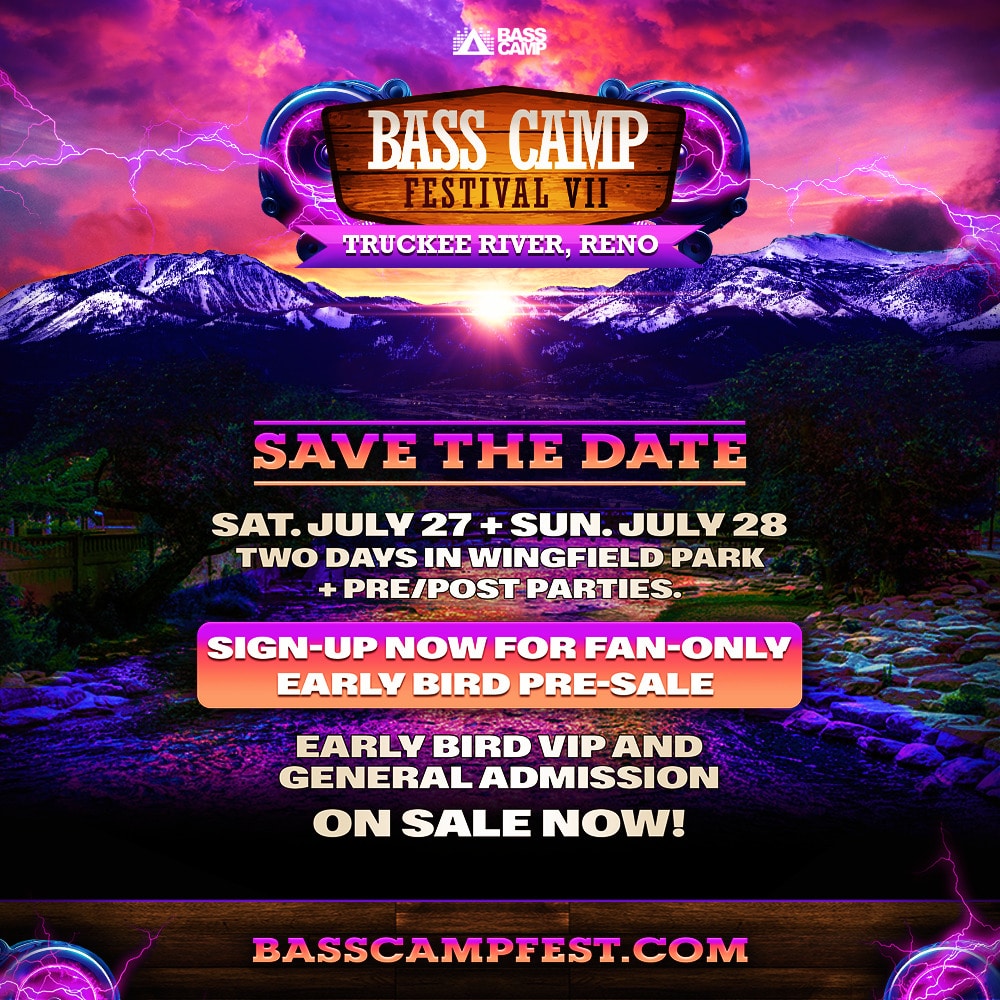 ---
Follow Bass Camp Festival: