Bass Camp Festival VI is just over a month away, and there are a few reasons why you should head to Reno to experience this fest.
---
This summer might be hotter than ever, but that isn't stopping Bass Camp Festival from turning the dial up another notch. The sixth edition of this festival is set to make its return to Reno on July 28-30, and this time around, they've set their sights on a new venue for attendees to dance the day and night away – Wingfield Park. Nestled on the Truckee River, this unique venue that's located just minutes away from lodging options in the area makes it the perfect place for Bass Camp Festival to be held.
Last month saw the festival drop its full lineup, with featured artists including deadmau5, Madeon, A-Trak, Blanke, Destructo, and Kompany, among others, set to take the stage at the festival and at its sprawling pre and after-parties all weekend long. But if you haven't decided to make the trek to Northern Nevada yet, read on for some reasons why you should consider attending Bass Camp Festival this year.
GA and VIP three-day All In Party Hopper passes, as well as single tickets for Saturday, as well as the after parties, are available now. Head to their official website for more details and Tixr to make your purchase.
Four Reasons Why You Need to Be at Bass Camp Festival VI
---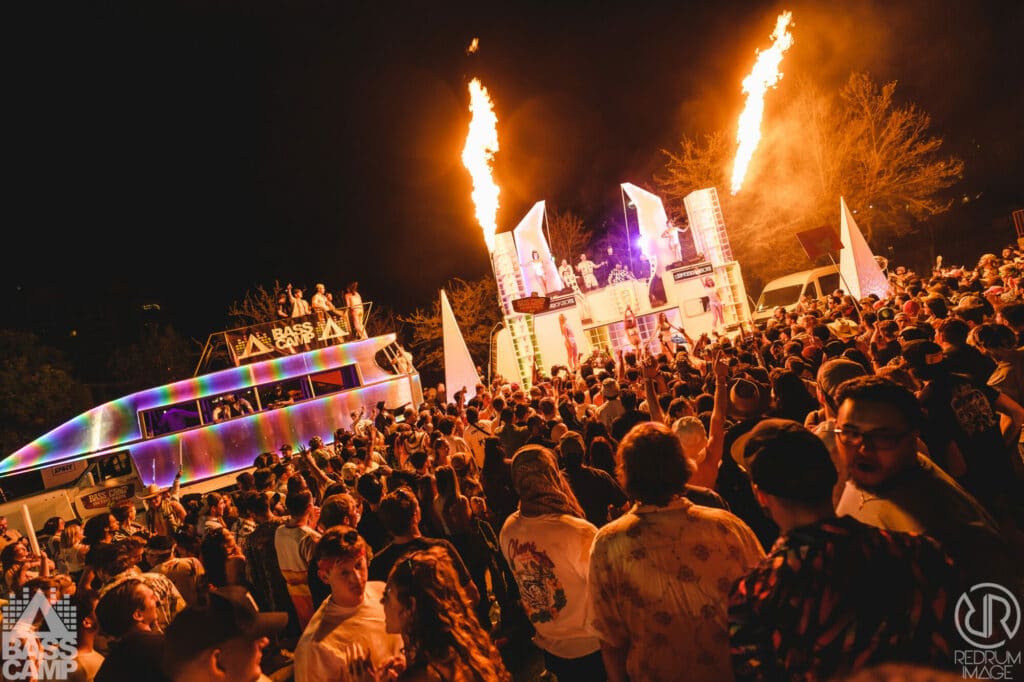 You can blast off to the cosmos with the Dancetronauts.
From their beginnings at Burning Man to their invasions of Las Vegas and more, it's only become more clear that "there ain't no party like a Dancetronauts party." Not only will the cosmic party people be out in full force during Bass Camp Festival, but their stage will be bumping with beats all day and night on Saturday. If you love bass music, then there's no doubt you'll want to be at this stage as it's set to feature Blanke, SubDocta, Vampa, and a drum and bass set from Christian Martin. Their resident DJs will be closing the festival in style – so put on your moon boots and get ready to jump around.
---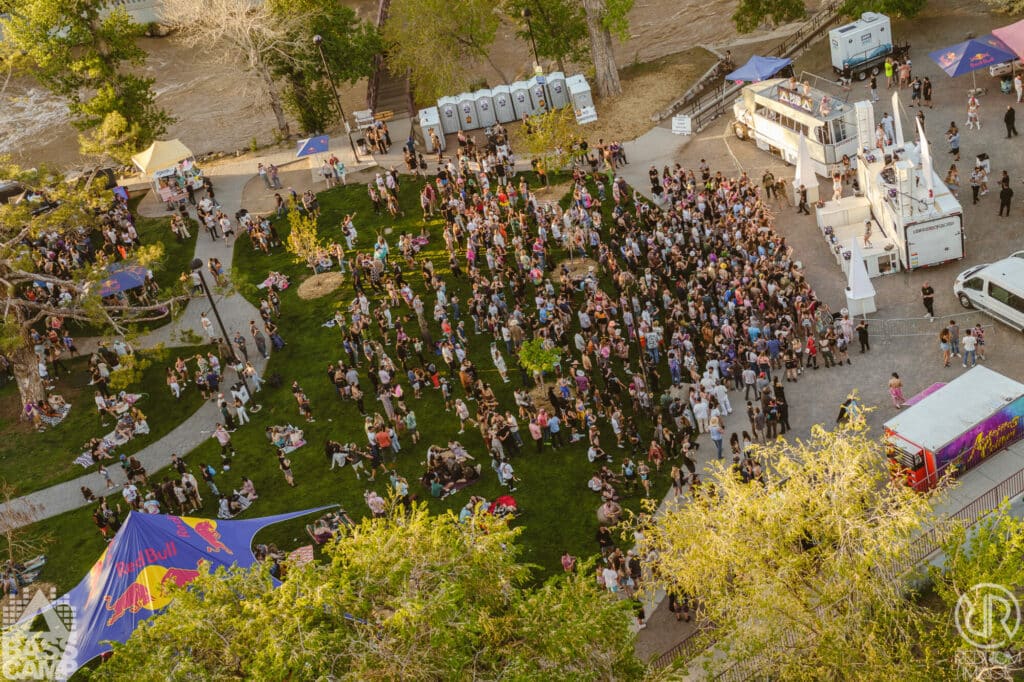 There's plenty to explore at the gorgeous venue in the heart of Reno.
Wingfield Park is on an island smack dab in the middle of the Truckee River that offers plenty of space for everyone to dance the day and night away in style. The river's waters flowing on either side of the island will be available for attendees to take a dip in, and it won't be difficult to chill out and find some shade in the cool grass. Not to mention you can easily grab a bite to eat or a drink to sip on as you soak in all the summer sun you can. Bass Camp Festival will also feature a number of art installations, an interactive paint wall, and vendors to help you find your new festival fit or even a gift for your rave family member; make sure to check them out!
---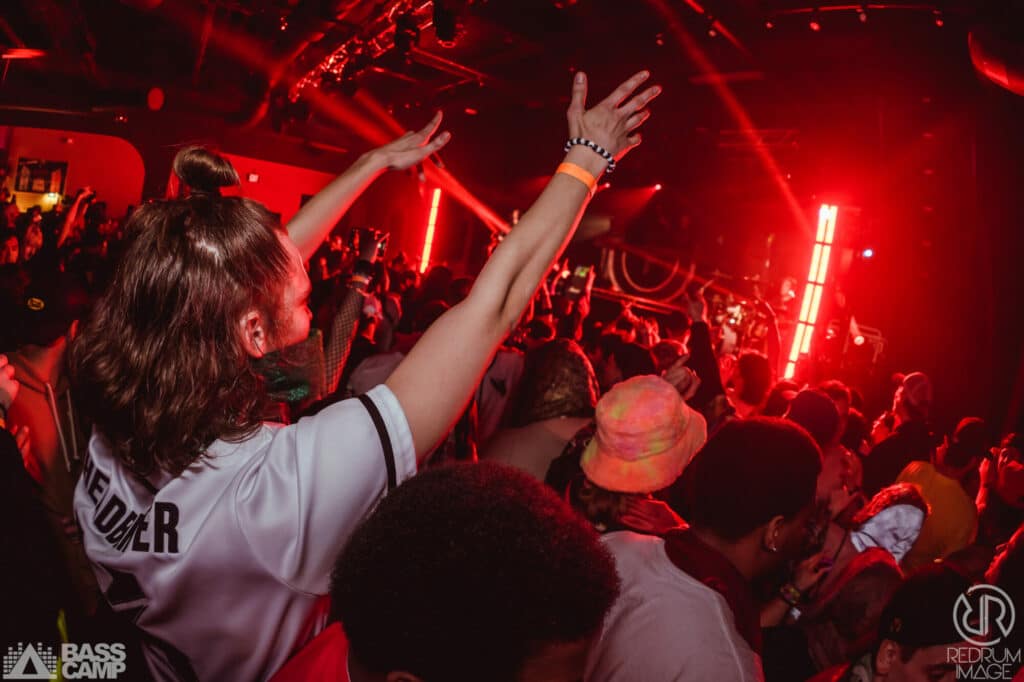 The epic pre and after-parties keep the party going each night.
Reno has no curfew, meaning that the Bass Camp Festival party will continue to roll on until the brink of dawn each night. Friday night will help get everyone feel the vibe ahead of Bass Camp Festival with some sets that shouldn't be missed. Bass lovers who are 18+ will want to make their way to Cargo Concert Hall to catch the likes of Jantsen and Kompany, while house music lovers of the same age will flock to Virginia Street Brewhouse to catch Destructo headline the night. If you're 21+, you can catch Buku at Cypress or Speaker Honey at Dead Ringer, both of whom will be fine choices to kick off the fun weekend in the Reno sun.
Those looking to splash around during the daytime hours on Saturday and Sunday can head to the J Resort Pool, where artists like Wuki and Odd Mob b2b OMNOM will be performing. Much akin to the main festival grounds, this experience is open to those of all ages.
And just because the music stops at Wingfield Park on Saturday night doesn't mean there won't be plenty of beats to keep you dancing deep into the night. Those who are 18+ will be able to make their way to Virginia Street Brewhouse to catch Oscar Perez, VNSSA, and A-Trak to continue the party in style. And if you're 21+, then you're in luck because artists like Kyu and Stylust will be playing at Cypress, while Truth X Lies and Huerta will keep the party rolling at Dead Ringer.
---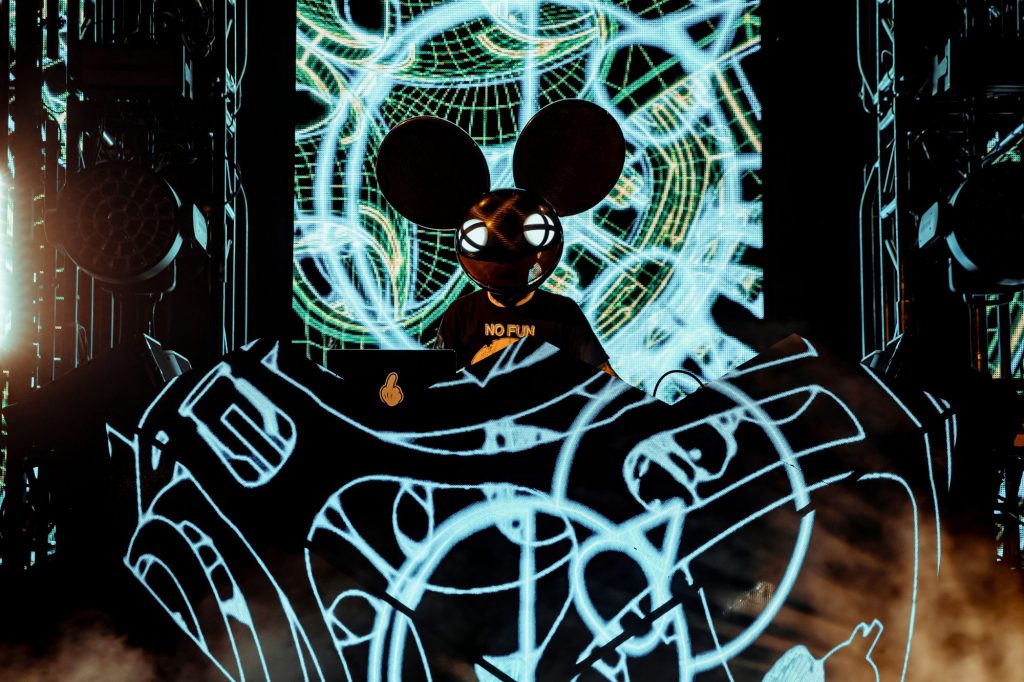 Madeon and deadmau5, duh.
While Bass Camp Festival might have "bass" in its name, the lineup for this year's edition features an array of artists beyond that realm of electronic music. Two of the biggest standouts on the bill are none other than the festival's headliners – Madeon and deadmau5. These two artists have become renowned for their larger-than-life visual experiences, with Madeon riding high from his Good Faith Forever tour and deadmau5 consistently bringing the heat with his Cube stages. Although their massive productions won't be featured at Bass Camp Festival, the more intimate affair will surely be as memorable as they close down the main stage on Saturday night.
---
Follow Bass Camp Festival: