Julian Cross delivers his biggest work to date with the release of his first full-length album, Stories Of The Nebula, on AFROJACK's WALL Recordings.
---
AFROJACK is one of the biggest artists in the dance music scene, but that hasn't stopped him from continuing to help usher in new talent under his wing. His label, WALL Recordings, has become a home to a plethora of artists over the years while he's fostered even more fresh talent via the WALL Academy along the way. One of the artists who has found plenty of support from the Dutch legend is Julian Cross, a DJ and producer rapidly rising to his own greatness with impressive singles.
When we sat down with Julian Cross for a chat earlier this year, he said he was set on putting the final touches on Stories Of The Nebula after wanting to create an album for a decade. It took time for him to get in the zone and proper creative mindset, and today, it has finally been unveiled for the world to hear.
"All I Need," Julian Cross' collaboration with the label boss released in late spring, prepares listeners to blast off with its upbeat ambiance and lyrics fit for the mainstage of any festival. Two more vocal-driven tracks, "Runaway" and "Lose It All," pack plenty of emotion into the first portion of Stories Of The Nebula before he drops off "Take Me Away," which offers a groovy twist to pick the energy up again. You'll find yourself bopping right along to this one as Julian Cross takes you away to the warmer summer months with its bubbly nature.
Julian Cross channels uplifting progressive house vibes on "Somebody Like You" and then twists everyone into the stutter house realm with another gem, "My Love Is Like." Both tunes are collaborations with NLW (aka AFROJACK) and showcase Cross' dynamic influences. "His vision is big and his musical creativity very wide, so we had a lot of different options to play with," AFROJACK stated when asked about working with him on these tracks.
"Polarity" and "Nights" both see Julian Cross flex on his ability to craft gorgeous soundscapes for listeners to explore, while "Dysfunctional Thoughts" makes a left turn with its future bass-fueled ride that kicks the energy up a notch. Stories Of The Nebula wouldn't be complete without one final tune, and the previously released single "Antidote" delivers the finishing blow while offering plenty of nostalgia for those who lived through the EDM boom a decade ago.
Check out the official album mix on YouTube, listen to Stories Of The Nebula on your preferred platform, and stay tuned for more from Julian Cross by following him on social media!
Stream Julian Cross – Stories Of The Nebula on YouTube:
---
Julian Cross – Stories Of The Nebula – Tracklist:
All I Need (feat. AFROJACK)
Runaway
Lose It All
Take Me Away
Somebody Like You w/ NLW
My Love Is Like w/ NLW
Polarity
Nights
Dysfunctional Thoughts
Antidote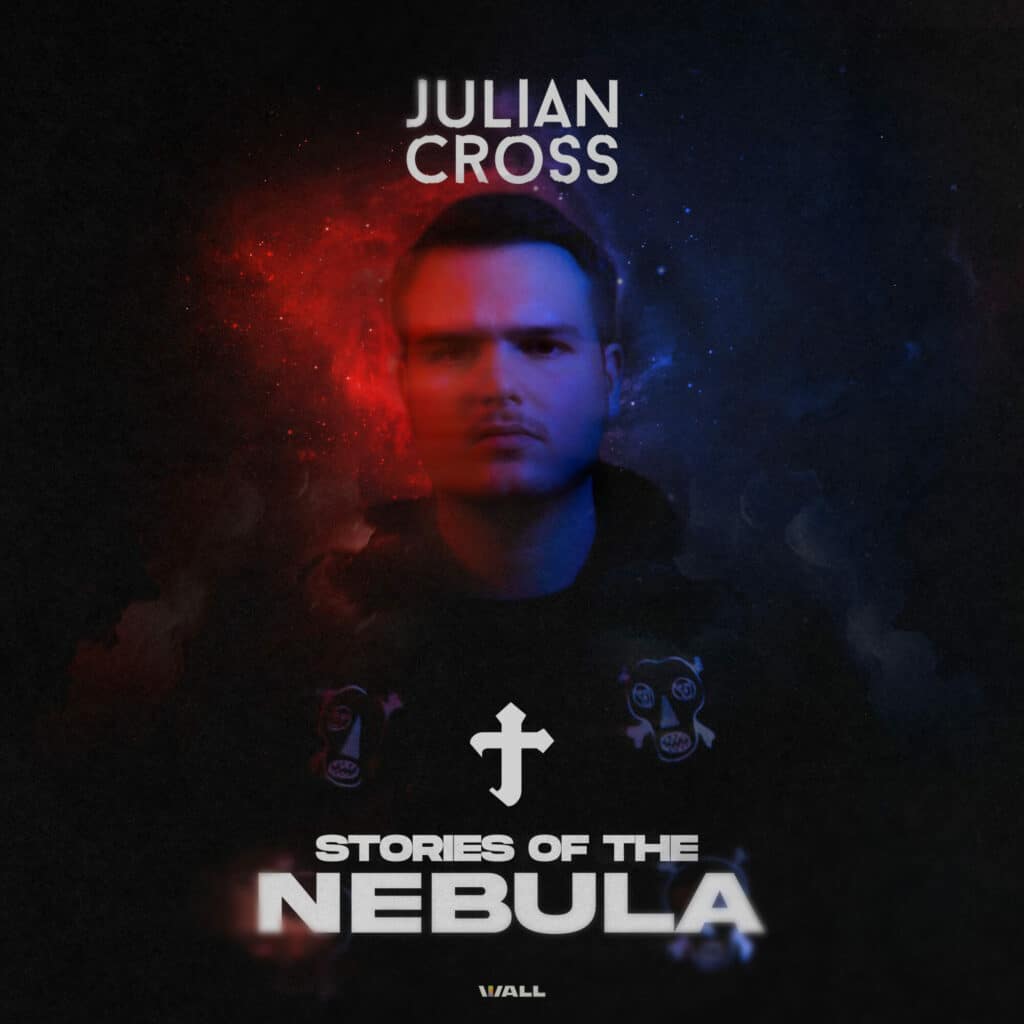 ---
Follow Julian Cross:
Facebook | Twitter | Instagram | SoundCloud | YouTube