Belgian dubstep producer 11th Hour released his debut full-length album, Project XI, and its madness from start to finish.
---
As the US bass music scene sees a current surge in the popularity of 140 dubstep, one overseas artist who has nailed his formula for this genre for over a decade is Belgian producer 11th Hour. A true king of consistency and nuance in his sound, he's repeatedly set the bar high in the dubstep realm with every beat he creates.
Just last month, 11th Hour released three new tracks on the Foolish EP via Manchester's Locus Sound with whispers of a full-length project ahead. Unsurprisingly, it has arrived in the form of 11 fresh new 140 beats from the talented producer. Project XI began as a smaller collection before 11th Hour ended up creating more sounds that fit the vibe.
Duploc and Hebbe's Basskruit imprint was the perfect home for this sci-fi-inspired 140 treasure trove, as the label works to push this sound locally in the Dutch and Belgian scene. With a slew of unreleased IDs still under lock and key in 11th Hour's vault, this album comes as a real treat to fans, with a lot of the tracks being ones they've never heard.
Project XI's sultry title track and the heavy-hitting "Resurgent" are some that keen ears may recognize from 11th Hour's Straight From The Vault mix series. The tempo fans know and love never changes throughout Project XI, but 11th Hour does it best. His utmost attention to detail in every track makes for never-stagnant sonics, with most hitting over the five-minute mark. Alien-esque distortions and sinister vocal samples throughout the album keep the film-inspired aesthetics consistent through each offering.
While the whole collection is a low-end lover's paradise, tracks like "Consortium," "Deep Dive," and "Ascendent" truly take things to the deepest cavernous corners of 11th Hour's signature dark soundscape. Additionally, head-nodders will be unable to sit still to the addicting beats of "Conqueror" and "Mechanized," and we can only dream of how every tune on Project XI would sound live on a huge system.
Project XI is out everywhere now, so make sure to locate your nearest subs to blast this album for yourself from Spotify or your preferred platform.
Stream 11th Hour – Project XI on Spotify:
---
11th Hour – Project XI – Tracklist:
Project XI
Submission
Construct
Deep Dive
Encomium
Consortium
Conqueror
Resurgent
Ascendant
Mechanized
The Inheritors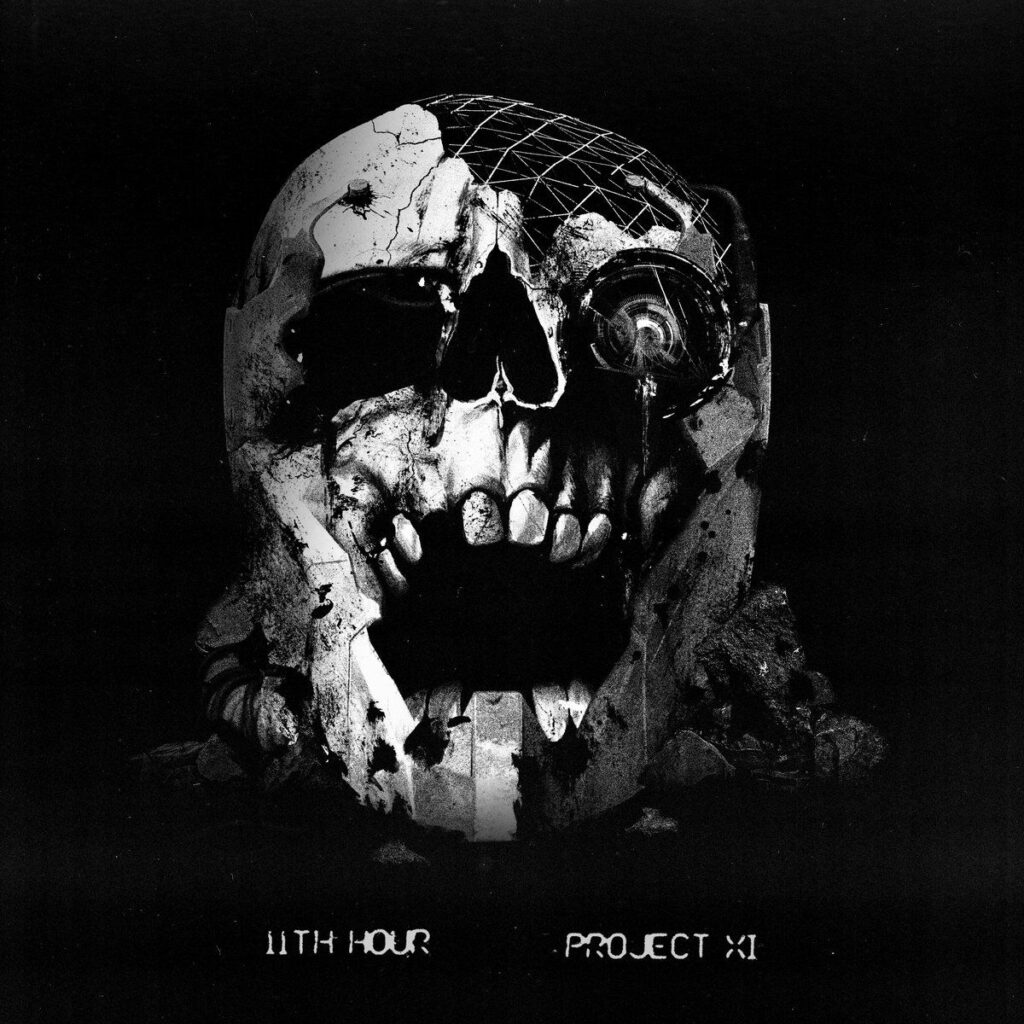 ---
Follow 11th Hour:
Facebook | Instagram | SoundCloud | Bandcamp