DJ and producer eta dropped by for a chat about his new EP. As you read, enjoy his exclusive guest mix!
---
eta (pronounced "eh-tah") is a budding house DJ and producer deserving of your eyes and ears. He's been keeping his hometown of Phoenix, Arizona and beyond grooving while building his catalog with infectious tunes like "No Class," "Bratá" alongside JOHNJOSÉ, "The Grind" with Brayden Terzo, and many more. His flavorful beats have graced a smorgasbord of tastemaking labels, including the popular Sink Or Swim and Space Yacht. This Friday, he makes his debut on Detlef's Issues imprint.
The bubbly, two-track collaboration with Scrubs includes "Prayer" and "Clockwork," perfectly representing eta's mission to keep the classics alive by bringing a famous soul R&B classic into the modern day. The A-side has already made a massive impact on the international scene ever since Detlef took it out for a spin at the 102 Club in Germany. Judging by the footage from the event, it's vividly clear that the community is welcoming the desert-dwelling producer with open arms.
In honor of his incoming EP, we caught up with eta to have a little get-to-know-you session. He revealed what makes him tick as a producer, what it was like working with Scrubs in the past and the present, his most memorable performance, thoughts on the Phoenix scene, and more! So, smash play on his exclusive guest mix, pre-save Prayer on Beatport, and let us know what you think about eta on X (formerly Twitter)!
Stream EDMID Guest Mix 396 || eta on SoundCloud:
---
Hello eta, thanks so much for taking time out to chat. First things first, you're a budding producer who hit the ground running back in 2021. What has been the most challenging part about breaking into the scene thus far?
For me, being unique is the most challenging part of breaking into the scene. I believe that there's room for everyone in the music industry as long as you're doing something unique. With that being said, I definitely struggled with it for a while, but as of the last year I've really started writing records that are unique — at least to me. What was once a challenge is now my motto: preserving the classics. I want to leave my own unique mark on minimal and deep tech through the work of sampling classic records that have been forgotten over time.
Your mission is to "preserve the classics." Let's dive into that. Why is it important to you personally, and for the industry as a whole?
I just feel like there's so much music we all grew up with that gets lost over time since it isn't in the main rotation of social media these days. That's not to say that I don't think older cuts get sampled; I think that happens plenty. Artists from Kanye to Chris Lake sample classic records, but I really think there are entire eras of music that get misplaced over time. Because of that, I really like the idea of sampling obscure or lost hits and working them into modern house music records. Ultimately, my number one intention when I sit down to write music for this project is preserving the classics.
What are the top five classics that you couldn't live without?
Led Zeppelin – "Stairway to Heaven." King Harvest – "Dancing in the Moonlight." The Rolling Stones – "Paint It, Black." Aretha Franklin – "I Say a Little Prayer." Ed Sheeran – "Thinking Out Loud."
You're about to drop a brand-new EP on Detlef's imprint, Issues. Tell us about what you love the most about this particular imprint and the process that led to this milestone.
I really love the lane that Issues has pioneered. They always sign records that have such legendary samples, and the way that some of them are worked is so creative. I've followed Detlef for a while, since Scrubs put me onto minimal and deep tech back when we lived in LA. As we both developed our skills over the years, it was a goal of ours to sign a record to his imprint. After sending music to him for a while, he heard a couple of tunes he liked, so he downloaded them and tested them out on dancefloors around the world. Many months later, we got an EP locked in and it still feels unreal.
You worked with Scrubs on this EP, an artist who you recently collaborated with on "Get It On." Tell us more about your history. How did you discover one another, what did the collab process look like, and what is your favorite thing about him as an artist?
I grew up in the same town as Scrubs, literally right down the street. We didn't know each other growing up, but we met for the first time at a club in Arizona. We connected over mutual friends who were also DJs, but inevitably he hit me up to teach him music production. At the time, I had just begun my first attempt at a DJ/producer project, but I knew enough to help him with whatever he brought to my studio.
We've written a lot of bullshit after four years of working together, much of which will never see the light of day. When it comes to the Prayer EP, Scrubs brought the "Clockwork" sample to the table and I brought the "Prayer" sample both with stories unique to us. We brought these ideas to life using carefully selected grooves and melodies that were thought up during late-night studio sessions. Just like the sessions we used to run back when we first met, it was definitely a full circle moment.
The track "Prayer" on your forthcoming EP brings Dionne Warwick's (and Aretha Franklin's) famous lyrics into the future. Can you give us your thoughts on this creative choice? And if you could choose another one of their tracks to sample, which would you choose and why?
I brought this classic back because I love the original story Aretha and Dionne's record tells. I know that lyrically it's about love, but personally, I find something about it so tragic. I think it's the melody and delivery of the vocals, truly. But the minute I matched it with a vintage drum machine groove, I knew it would do some work on the dancefloor. Also, we worked the lyrical content so that in the main chorus the vocal resolves by saying, "Really hope I wake up," which I felt brought the track some of that tragic emotion that I felt from the original. If I had to choose another record from Aretha to work on, I would easily go with "Wonderful." That one is smooth.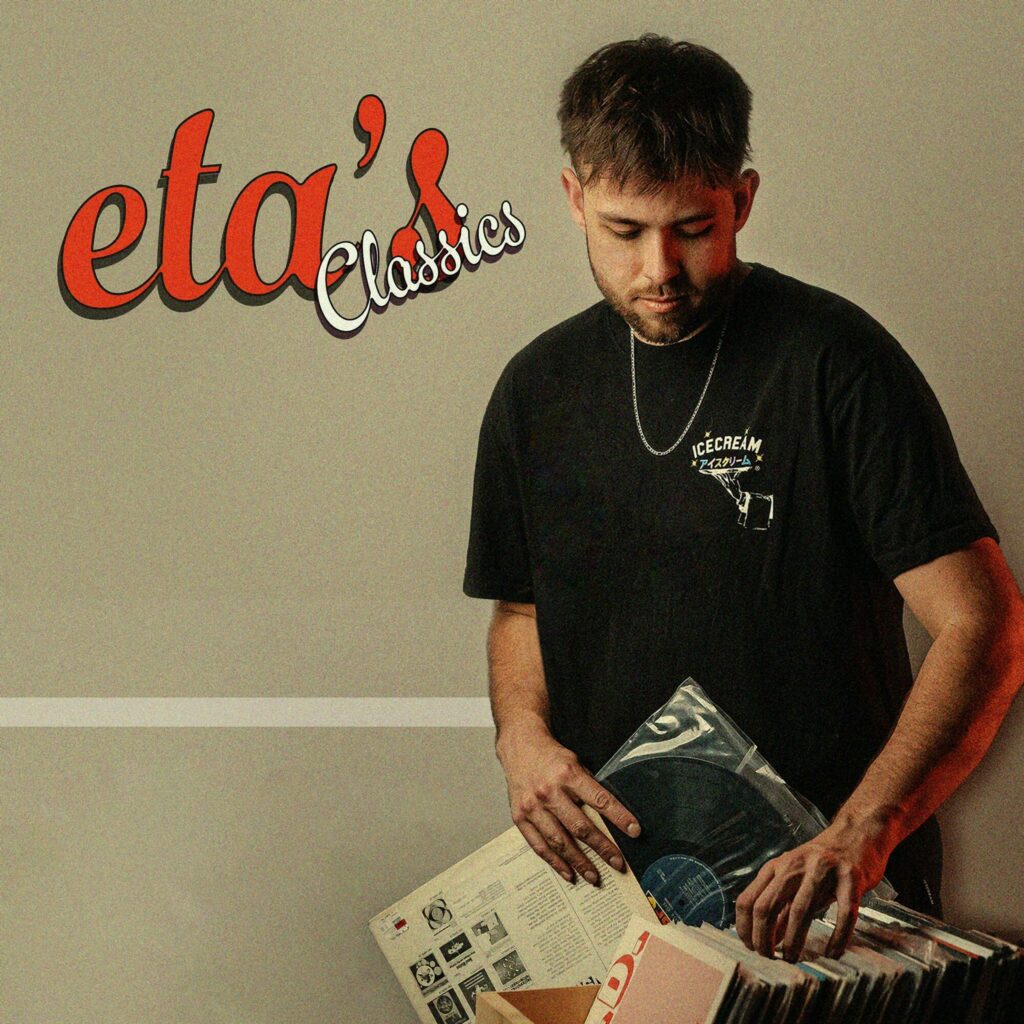 Now let's switch gears and talk DJing. You've controlled crowds all over the US, from your home state of Arizona to the bustling music cities of LA, SF, Austin, and more. What would you consider your most pivotal performance to date, and why?
I would say my recent date in Austin, Texas at The Cut was my most pivotal performance to date. This was a six-hour b3b between myself, Braydon Terzo, and Gio Lucca. It was such a full circle moment for me since I have been kickin' it for the better half of a year with these lads. Austin is such a legendary music city, too, and to get a chance to spin there at a tastemaker spot like The Cut was a dream.
How do you personally like to approach a set to bring something unique to the table?
These days, I've been approaching DJ sets with the intention to try and spin exclusively deep cuts. I mean, I'm ultimately there to read the room and set a vibe for the party, but every good DJ should be doing those things — at least, if you want to have a bangin' party. Regardless, what I mean is that I try to spin shit the audience loves but absolutely doesn't expect.
I feel like sampling classic, forgotten oldies like we did with Prayer really does a good job of that. But sampling old records isn't the only way I try to subvert expectations on the dancefloor. I also dig for old dance cuts that were lost over time as well as tastemaker labels that are paving the way for unique house music sounds.
Talk to us about the local scene in Phoenix. In what ways has your hometown impacted your artistry, and is there a particular venue that holds a deep place in your heart?
For me, CASA will always hold a special place in my heart. I attended Arizona State and CASA was my first exposure to the club setting. It opened me up to other venues like Shady Park and Walter Studios. However, growing up here in Phoenix always left me dreaming about moving to LA. Phoenix is a big city and has a blossoming scene, but I always saw the types of parties in California and around the world and was enamored by the production and attention to detail.
After leaving and traveling, though, I've definitely grown an appreciation for Arizona as a whole. It may not have as expansive of a music scene as what I found in California, but it has so much potential with lively nightlife and beautiful wilderness scenery up north.
Finally, what's one silly or random fact about you?
Aside from living my life in studios, hotel rooms, planes, and clubs these days, I'm an absolute nerd. I grew up on Star Wars, Marvel, horror movies, and Xbox. I studied electrical engineering in college, and now I make music for dancefloors. Doesn't get more silly than that.
---
Follow eta:
X | Instagram | SoundCloud | Spotify