Renowned drum and bass group Pendulum has released one of their most anticipated projects to date. The EP Anima is out now on Liberator Music/Virgin Music Group.
---
Most drum and bass enthusiasts rank Pendulum as one of the most pivotal acts in the genre. Known for their blend of heavy rock, experimental electronic, and classic drum and bass elements, the UK and Australian super group has risen to the top with multi-platinum selling records. Tracks like "Tarantula," "Witchcraft," and "Propane Nightmares" have filled crowds at festivals and stadium shows like Glastonbury, Download Festival, and all over the UK. Their impact on electronic music continues with their latest creation, the Anima EP.
The newest release from Pendulum, Anima features hotly-anticipated singles that blew audiences away following Pendulum's return to the studio. The record includes tracks previously gifted to the world, such as "Colourfast," whose liquid-smooth intro and incredibly catchy hook give it a fiery neurofunk flair.
The album also features "Halo," a highly anticipated collaboration with rock icon Bullet For My Valentine. Racking up already over 7 million streams on Spotify, the track's larger-than-life production — in tandem with Matt Tuck's strong vocals — make it a standout track perfect for your inner metalhead.
Anima dips into the heavier side of Pendulum, which is prevalent on their track "Mercy Killing" featuring the incredible vocals and lyricism of UK underground artist Scarlxrd. This tune executes a no-holds-barred blend of hip-hop, trap, and screamo with a drum and bass hook. It's a crossover totally unique to most of what's out there within the genre in classic Pendulum style.
The final track, "Silent Spinner," opens with a cinematic Spanish horn solo, joined by a creeping, rhythmic fusion of drum patterns straight into a lyrical anthem. A darker tune with a contemporary metal sound mixed with next-level arrangement and a dark story, this single encapsulates Pendulum's ability to expand a single feeling into a whole auditory experience.
The return of Pendulum has listeners yearning to catch them on tour this time around to experience these new tunes live. The group is first playing Home Bass Festival next weekend in Orlando, then hitting the road again in the UK for a 2024 arena tour. They will be dominating arenas like the The O2, Resorts World, and the OVO Hydro. Tickets are available via their website, so we recommend catching them while you can!
Stream Pendulum's EP Anima on Spotify or your preferred platform, and let us know your favorite track over on X (formerly Twitter)!
Stream Pendulum – Anima EP on Spotify:
---
Pendulum – Anima EP – Tracklist:
Halo (feat. Bullet For My Valentine)
Colourfast
Mercy Killing (feat. Scarlxrd)
Silent Spinner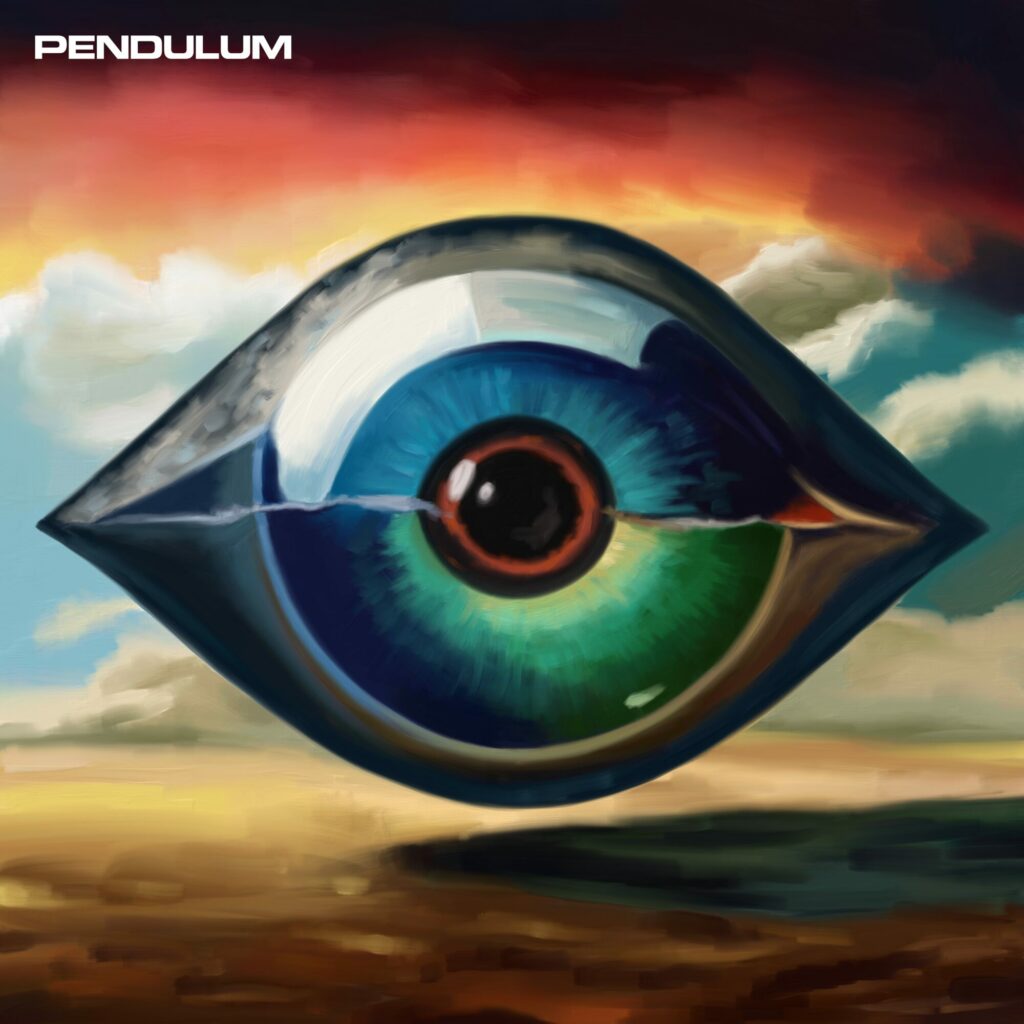 ---
Follow Pendulum:
Website | Facebook | Twitter | Instagram | SoundCloud | YouTube