Pendulum delves even more into the metal scene with the newest single and video for "Halo" featuring Bullet For My Valentine's Matt Tuck.
---
Pendulum has been one of the biggest influences in the electronic scene since their debut in 2002 and has, without a doubt, changed the game for the drum and bass scene. From selling out arenas to playing some of the biggest festivals around the world, they have shown they are absolutely unstoppable. Since making their comeback in 2021 after a decade-long hiatus with their EP, Elemental, Pendulum is back with their first single of the year, "Halo."
After teasing "Halo" at their sold-out show in London, fans can rejoice as the song was officially released via Mushroom Group and Virgin Music. Pendulum has always bridged the gap between electronic music and metal, and this tune pays homage to that with vocals from Matt Tuck of the coveted Welsh heavy metal band, Bullet For My Valentine, with Rob Swire on the chorus. This fast-paced track has drilling synths and hard rock drum and guitar riffs, which get your heart thumping and head banging.
To add another layer to the release, they've dropped an official video as well. Directed by Kristian Young, the video for "Halo" opens with a blurred figure before transitioning to the silhouettes of Pendulum. As a camera watches over them, the video follows one man with a red light from the camera on his chest watching an old school TV screen with Matt Tuck singing. The video flashes from him to Pendulum before being joined by an army of people in white shirts with the same camera light on their chests as their emotionless faces watch the band play and, in unison, begin to headbang.
Check out the music video on YouTube, stream or purchase "Halo" on your favorite platform, and share your thoughts with us on Twitter!
Watch Pendulum & Bullet For My Valentine – Halo on YouTube:
---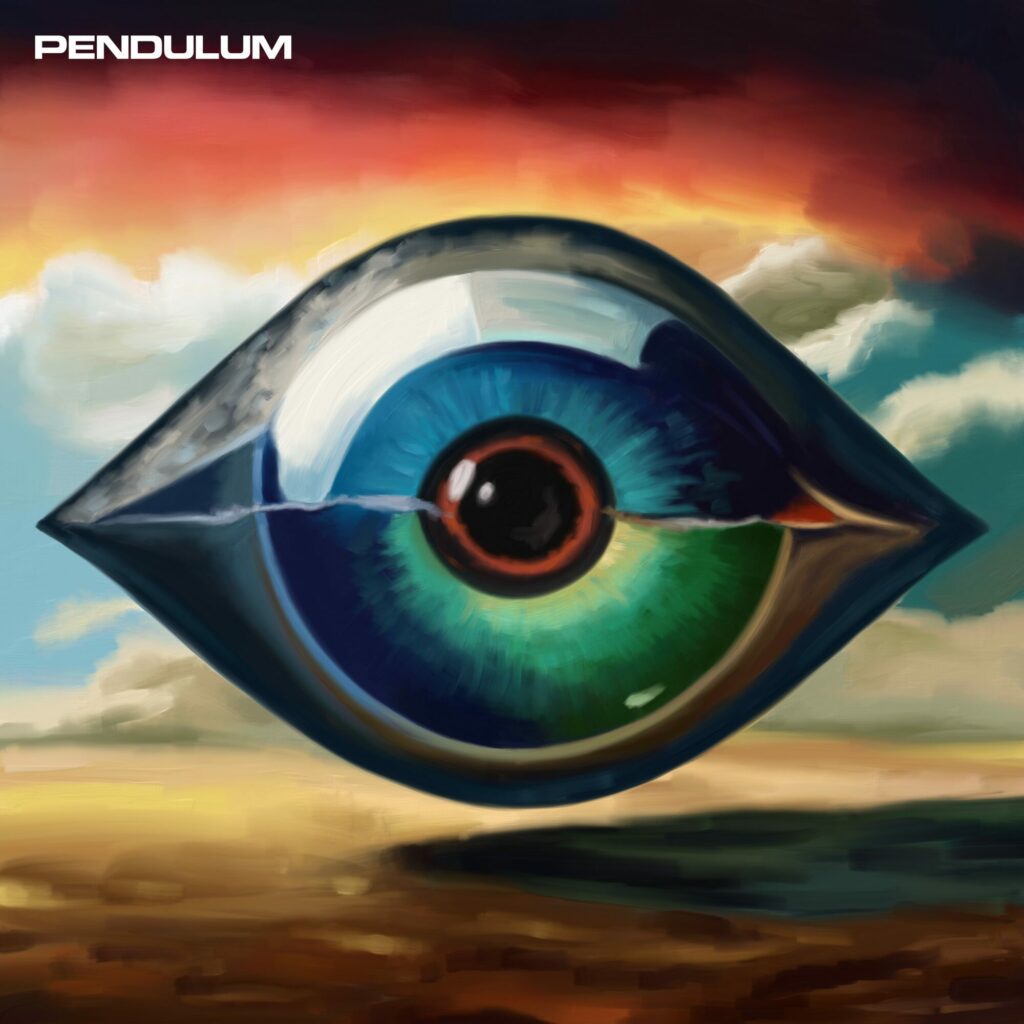 ---
Follow Pendulum:
Website | Facebook | Twitter | Instagram | SoundCloud | YouTube