Pascal Junior opens up to us about Neversea in his beloved hometown of Constanta, Romania, and dives into his experience at UNTOLD!
---
When looking at the wide world of electronic dance music, Romania is a country that understands and respects the culture on a deep level. They're host to some of the most epic events on the planet, including the award-winning Electric Castle, held in the 15th-century Banffy Castle, and SAGA Festival, which takes over the Romaero Airport.
UNTOLD, held in and around the Cluj Arena, is the largest and most visually stimulating dance music festival in Romania, howeer. There's one festival that stands apart from the rest, and we'll let Romanian house and techno artist Pascal Junior speak on its significance.
"Romania is an incredibly unique place, full of its own magic," he said. "In my area specifically [Constanta], we have one spot that I think stands out above all others: The Black Sea Coast! This is where I grew up playing on golden beaches beneath gleaming sunshine every morning – honestly, what could be better? It's no wonder why Neversea Festival chose this location as their home year after year."
It's also easy to understand why Pascal Junior makes the journey back home every summer. The scent of the fresh salt air mixing with the vibrant lights and sounds of Neversea is certain to pump a hefty dose of serotonin through anyone's system.
With his name tightly tied to the seaside extravaganza, preparation for his performance is equally as important as the performance itself. "Preparing for my performance at Neversea this year was an incredibly exciting, but also challenging experience," he said. "The venue is incredibly large and the energy of the crowd can be overwhelming."
Most of us can't even begin to imagine the pressure facing DJs when they're about to step up to the decks and take complete control of the dancefloor. But Pascal Junior is an absolute professional, and he goes in with a plan.
With his breathtaking vision in tow, as the sun was preparing to rise on Sunday, July 9, Pascal took his fans on a spectacular journey. His set featured fan-favorite beats like Mau P's "Drugs From Amsterdam," the David Guetta and MORTEN "Future Rave Remix" of "Titanium" featuring Sia, FISHER's "Losing It," and "Greyhound" by Swedish House Mafia. And that was only in the first 30 minutes of his almost two-hour set!
As the massive mainstage lit up with a sea of geometric visuals and body-stimulating frequencies vibrated through the air, Pascal had something extra special up his sleeve that would unify the crowd and create one of the most magical moments of the entire weekend.
At the 49-minute mark, Pascal cut the music and asked the entire crowd to raise their flashlights in the sky. Then, as Don Diablo's "Momentum" came banging through the speakers, he conducted the masses in a left-to-right wave, taking the energy to the next level as confetti floated overhead!
"That moment was pure magic and something I'll never forget," Pascal said. "To see a sea of people unified under my direction, all with their phone flashlight beams shining up into the night sky is an image that will stay with me forever. It felt like a beautiful reminder to us all that we're connected in more ways than one — it was truly an unforgettable feeling."
If this image sends electricity through your body, you're not alone. This is one of the many reasons that the community keeps running back to the dancefloor at every opportunity.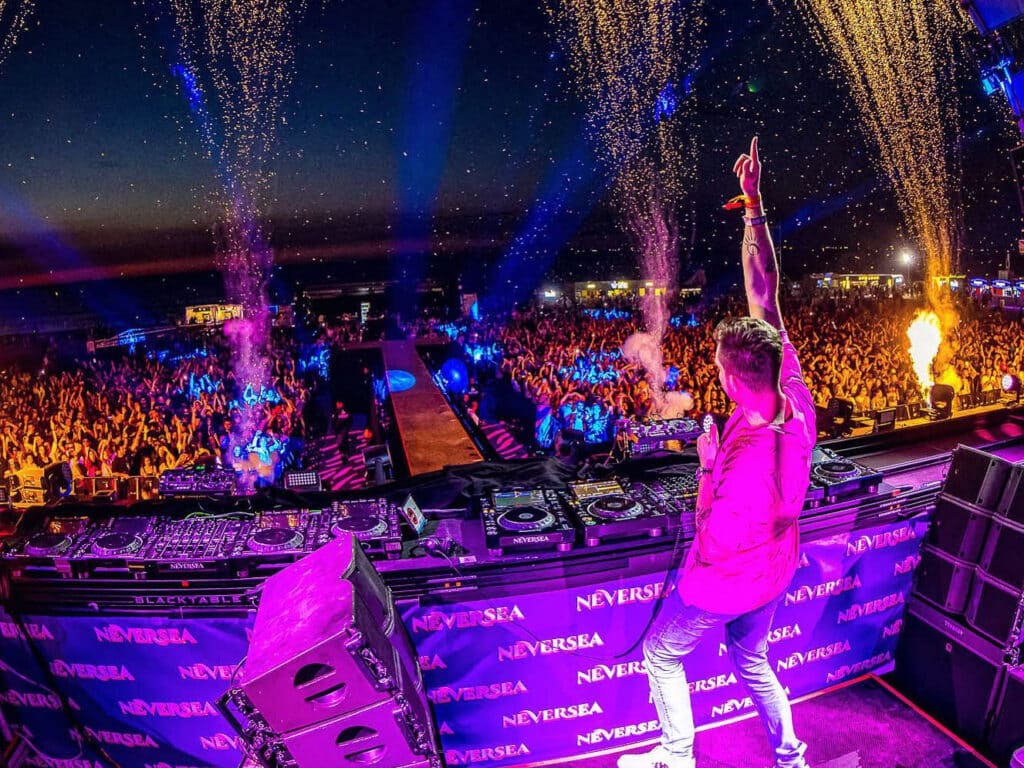 Just like Neversea has kept us connected, another constellation of irresistible dancefloors can be found at UNTOLD Festival. Pascal Junior has a storied history here. "I've had the pleasure of performing at Untold Festival for multiple years now, and in 2019 and 2022 on the main stage," he said. "It's been an incredible journey with lots of exciting and magical moments, but nothing quite compares to my favorite memory from this past August."
He went on to reveal, "Every time I've played at this festival, it felt like coming home because the atmosphere was so inviting and warm even before I was on stage. As soon as the music began to flow out of the speakers, a magical energy seemed to take over that can only be described as 'Untold' – a feeling that everyone who attended surely experienced."
If that's not enough to get you planning your trip to UNTOLD next year, then you better check your pulse! Not only is UNTOLD known for its humungous, first-rate lineup, but it's unmatched when it comes to production quality and stage design.
With these two incredible events in the rearview mirror for now, Pascal reflected on how he kept his sets distinct from one another. In doing so, he gave his fans a true taste of who he is as a creative while pushing himself outside the box.
"The response from both events was incredible and overall, I can confidently say that this year's Time Stage at Untold Festival did not disappoint – it provided one of those unique experiences you truly cherish forever!" Pascal declared.
I can say with confidence that Pascal's fans feel exactly the same way, cherishing each amazing moment as they look forward to the next. Speaking of the future, with the festival season coming to a close, Pascal has had time to dig deep into the studio — and just a month after the release of "Way Back Home," he has officially announced that a new album is on the way! Keep your eyes and ears locked onto his socials and with us, as more details will be arriving soon!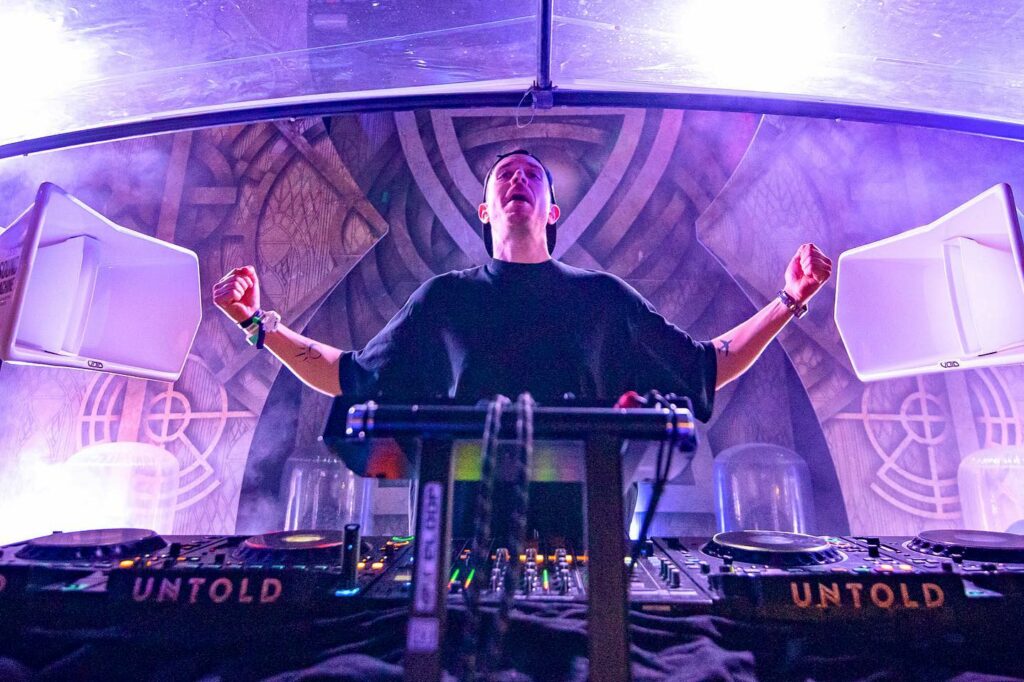 ---
Follow Pascal Junior:
Facebook | Twitter | Instagram | SoundCloud | YouTube