Hamdi causes a stir by dropping the highly anticipated EP, Counting, out now on Deadbeats!
---
Rising star Hamdi has climbed the ladder to the top and accomplished it at shocking speed. After the release of his most popular track, "Skanka," it was game over, and his name skyrocketed to new heights. Hamdi has perfected the combination of dubstep, grime, and UK garage. Audiences worldwide can't seem to get enough.
It's been a busy year in which Hamdi landed on countless lineups, including favorites like Shambhala Music Festival, HARD Summer, and DEF to name a few. He's not stopping there, though. He will close out 2023 with winter stops at Doomtown, Submersion, Lunar Tides, and many others. Further exciting news has arisen today as Hamdi rolls out his much-anticipated five-track EP Counting for fan enjoyment.
From familiar tracks to those fresh off the press that listeners may not have heard yet, Counting doesn't come to play. It starts with the anthem of the summer, the well-deserved title track with Princess Superstar. When the first note of this track plays, the crowd's reaction says it all. No one can resist counting along to the catchy, wiggly beat. "Arms Up" will have you on the edge of your seat as the intro takes its sweet time. Once the first drop comes in, you're hypnotized by robotic, strobe-like sounds.
UKG energy is at the forefront of "Dubplate" with the help of Archie. His lyrics flow out with ease like a stream as Hamdi creates the perfect atmosphere with calm drums and hi-hats so listeners have a chance to easily absorb the words. "Criminal" benefits from the combined forces of Zeds Dead and Warrior Queen, making it one powerful punch to the eardrums. Feel the sass grow within you from bouncy, hip-swaying soundscapes and the unbothered attitude portrayed by the lyrics. The closing track, "Strobe," lives up to its name with rapid movements throughout its entire runtime, giving off the impression of a bust strobe light putting in work on the dancefloor.
Run, don't walk, to your favorite platform to hear Counting for yourself, or listen to it on Spotify!
Stream Hamdi – Counting on Spotify:
---
Hamdi – Counting – Tracklist:
Counting ft. Princess Superstar
Arms Up
Dubplate ft. Archie
Criminal ft. Zeds Dead, Warrior Queen
One Strobe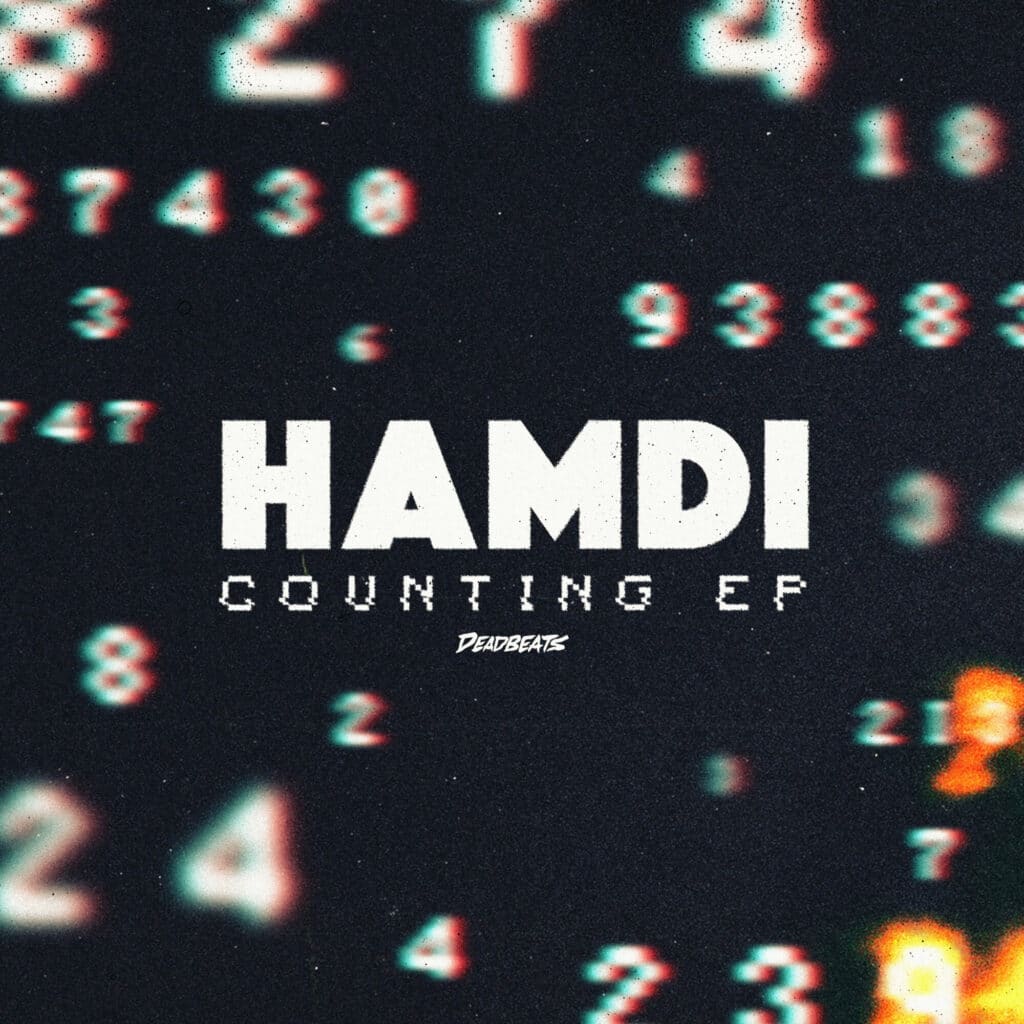 ---
Follow Hamdi:
Facebook | Twitter | Instagram | SoundCloud | YouTube