Renowned DJ and producer wAFF releases the Slapfunk EP on Hot Creations, his first to land on the label in seven years.
---
With a personality like no other, wAFF has been tearing up clubs in Ibiza, rinsing groovers on the streets of Medellin, and storming through unprecedented weather in Palm Springs for Splash House. As the owner of Nature Records, he's overseen the release of three massive EPs in 2023 from Nathan Alzon, Close to Custom, and George Smeddles. Now, the busy boss is returning to Jamie Jones and Lee Foss' imprint Hot Creations after a seven-year hiatus with his new EP, Slapfunk.
Wasting no time, wAFF opens Slapfunk with a ripping title track. Listeners are greeted with textures and percussion, satiating all parts from the eardrum to the brain. Swelling, releasing, and finding balance, he creates immense tension and maintains groove in a dynamic bassline. This song never gets stale, and as it develops, there are more layers to uncover. "Slapfunk" is clean and mean, equalizing danceability and experimentation. It also pays homage to the Amsterdam-based Slapfunk Collective, as wAFF noted, "I originally made this EP after I'd been to Slapfunk in Amsterdam and looked to create a track I thought would go down well there."
"Questions" follows suit with multilayered dissonant basslines, fresh textures, and surprises, flipping the listener's reality upside down. Toying with perception, wAFF introduces warm synths, ultimately filtered, revealing two sets of vocals conversing with one another. "Questions" executes unique calls and responses, manifesting a psychedelic reality on the dancefloor. It's the peak of the night, and the club is pushing. It's colorful, and there's so much to take in.
Closing out the Slapfunk EP with a pleasant goodbye, "Next Game," a track that feels like it's saying, "Au Revior, until we meet again." The combination of its smooth groove and sampling evolves a playful bounce, keeping heads bopping and wrists flicking. By the end of the track, the lights come on, and it's time to go home. Front to back, this release acts as an ideal night out, scratching every part of listeners' brains and showcasing wAFF's innate ability to manipulate and develop every element of his tunes.
Ready to get lost in glitchy grooves? Check out the Slapfunk EP on Spotify or buy it on Beatport, and let us know what you think on Twitter!
Stream wAFF – Slapfunk EP on Spotify:
---
wAFF – Slapfunk EP – Tracklist:
Slapfunk
Questions
Next Game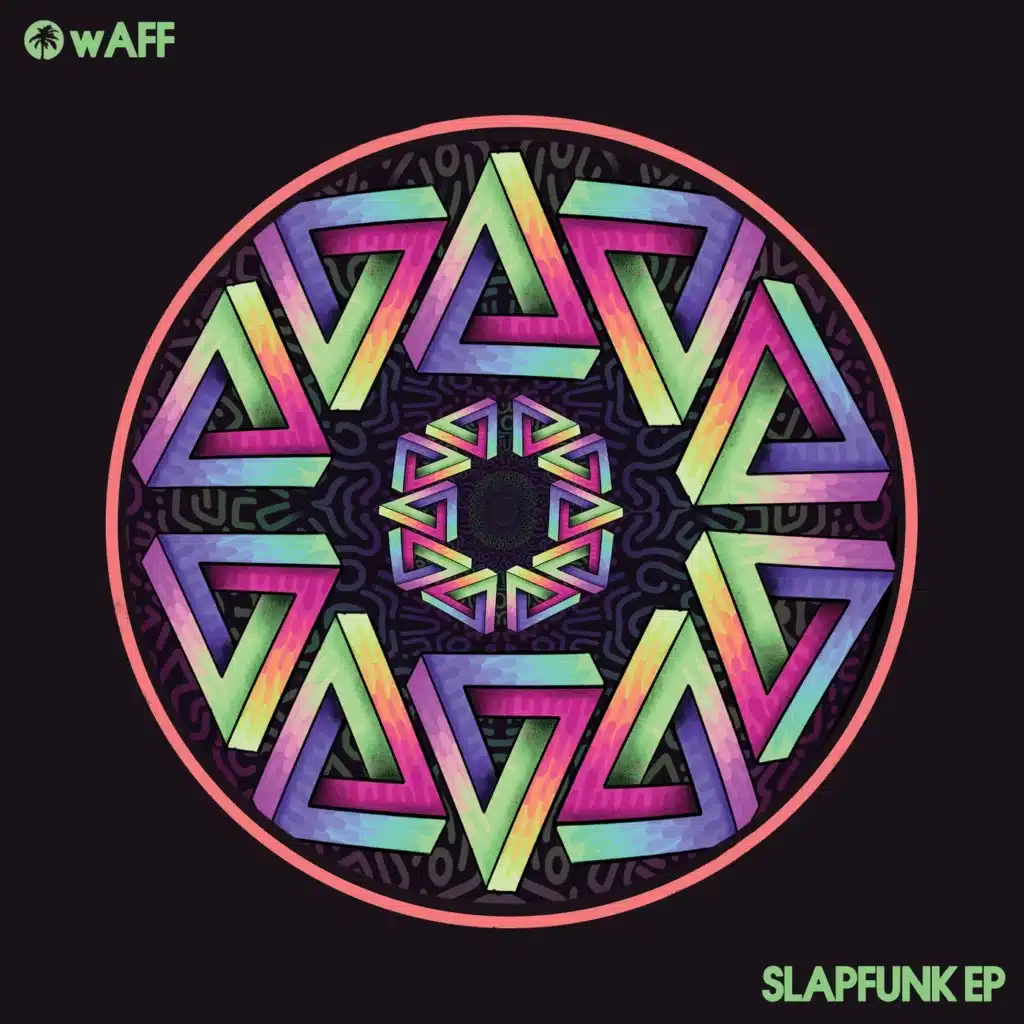 ---
Follow wAFF:
Facebook | Twitter | Instagram | SoundCloud