Transitioning from a longtime HARD Summer attendee to dominating the decks this year, Kaivon opens up about his success, self-care, and more!
---
Kaivon is a true gem in the dance music scene. From iconic tracks like "Your Eye," "Anything," and "I Love You." to recent hits like "Discovery" and "Pretty" with Emilia Ali, he never fails to have you completely in your feels. His euphoric tunes are larger than life, and his ability to tug on heartstrings prompts listeners to look inside themselves for a spiritual awakening, which was also put on display with his album that dropped last year.
Kaivon wasn't always the gifted producer he is today, though. His story begins closer to home at HARD Summer in 2015, where he became inspired to pursue electronic dance music and learn the ins and outs of creating his own tracks. Fast forward eight years, and he dominated the decks at the HARDER Stage for his second time ever playing the festival.
Before he propels himself further, we caught up with Kaivon for a chat after this year's edition of HARD Summer to discuss where it all started, his sobriety journey, self-care, and more. Listen to Kaivon's latest single on Spotify, and read on for the full conversation.
Stream Kaivon – "Pretty" on Spotify
---
Thank you for taking the time to chat with us! You've played here before at HARD Summer, and this festival holds a special place in your heart as it influenced you to learn how to produce. How does it feel to be back here and playing for the second time?
It honestly feels like I'm in a dream, and it's super surreal. When I first went to HARD as a fan, it felt so impossible to be up on that stage performing. To be able to bring my family and friends, who I went to HARD with all those years ago, to watch me perform this year in my home city means everything to me.
You've been playing a whirlwind of shows recently, from touring your debut album to festivals like EDC Las Vegas and Heatwave Chicago. Tell us what's typically going through your head before you walk on stage. Do you have any pre-show rituals?
Typically, before I go onstage, I get pretty excited/nervous. I heard somewhere that nervousness and excitement release the same chemical in your body, so I try to channel my nervousness into excitement. I don't have any pre-show rituals other than hugging my family and friends and maybe saying a few hello's to anyone in the crowd who is showing love or that I want to show love to.
June was another big milestone for you, marking three years sober in your life. What are you most proud of in your journey? What would you say to those thinking of doing the same? 
I would say I'm most proud of the fact that I am able to deal with my emotions in a much more mature way rather than numbing them. I'm proud of myself for feeling feelings, which may sound weird, but that's something I'm still working on. Feeling real feelings is often extremely painful, but I know if I use a substance to numb that pain, it's like putting a bandaid on a wound that needs stitches. Everyone has a different journey, and sobriety isn't for everyone, but it was a necessary step for me in the right direction to discovering what life is really all about.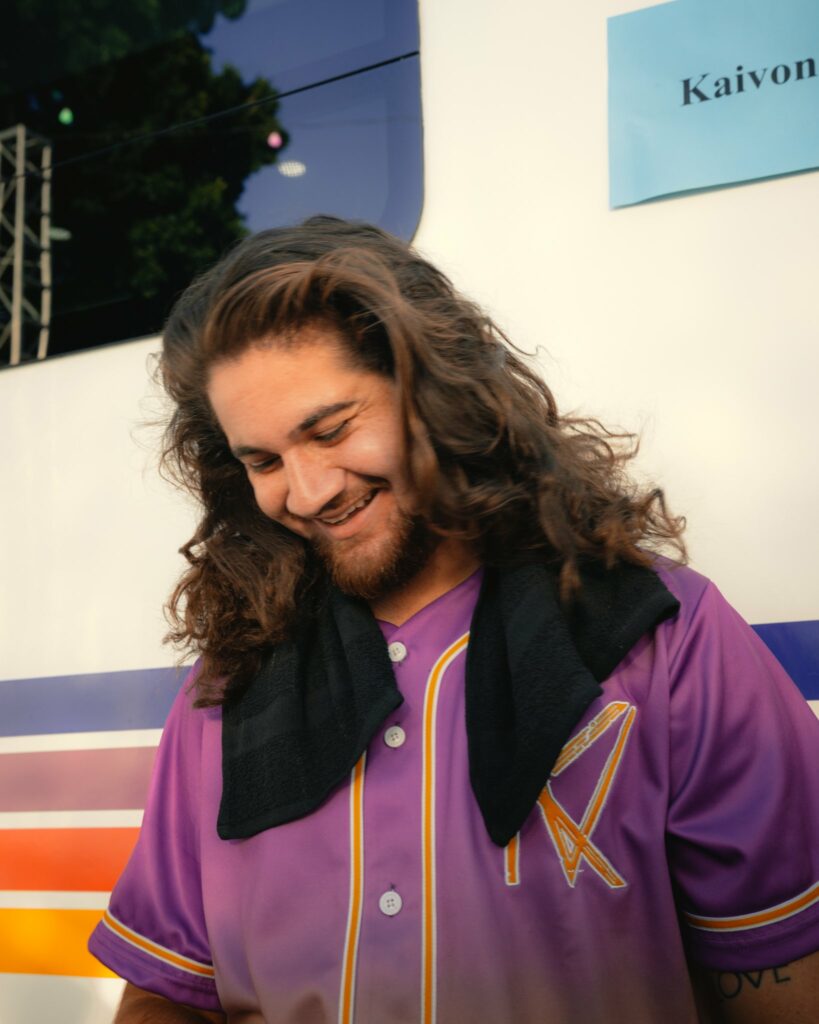 Your debut album, Awakening, showed us a very personal and vulnerable side. You opened up about your battle with depression and how it's possible to go through a "rebirth" when you face your issues head-on. With all of your busy tour dates and performances, as well as producing new tracks, how do you find the time to take care of yourself and check in with yourself? What does self-care look like for you? 
I love the phrase, "You can't pour from an empty cup." Essentially, this means that if you don't take care of yourself first, it will be impossible or at least much more difficult to help others. I definitely need to work on my self-care department, but I will say I have gotten slightly better at not being so hard and critical of myself and not taking my thoughts so seriously. I used to believe I was my thoughts and would judge every single move and mistake I made. I still do that, but I think I am much nicer and loving to myself now. I still have a long way to go. It's interesting; I find it so easy to love others, but loving myself has been the biggest challenge.
So, what's next for you? What else can we look forward to from you in the latter half of the year?
I have finished and am working on some brand-new music that I'm really excited about! It feels fresh and new but also still feels true to me. I'm also super pumped for some brand-new headline shows with the biggest production I've ever had.
Finally, a fun question. You attended HARD Summer as a fan in the past. What year stood out to you the most? Do you have any favorite sets from those years?
The year that stands out most is probably HARD 2015. Honestly, seeing Zeds Dead inspired me to grow out my hair (laughs). After I saw Jack Ü and RL Grime, I felt super inspired as well, and I downloaded my first music software the day after. Rae Sremmurd was also incredible. HARD holds the most profoundly deep place in my heart, and I hope I get to perform there again someday.
---
Follow Kaivon:
Website | Facebook | Twitter | Instagram | SoundCloud | YouTube