Will Clarke sat down with us at Elements Festival to chat about his desire to see more artistic venues, life on the road, skydiving, and more!
---
Anyone who follows Will Clarke knows he doesn't take himself too seriously, and his fans love him for this. When we talked to Will at Elements Festival recently, there were several moments that reminded us of his tongue-in-cheek approach to, well, everything. One example – when coordinating our conversation, Will messaged me, "I'll be at the venue around 8pm, and will let you know when I arrive so we can coordinate."
At 8pm on the nose, four skydivers landed behind the Earth Stage, and five minutes later, he messaged, "I just arrived." When asked if he was one of the skydivers, he simply replied, "Yes." (For the record, he was not one of the skydivers, and he arrived by ground transportation with other mere mortals.)
As we were preparing for our interview, I handed Will a clip-on mic, and he said, "Is it OK if I just hold it? If I put it here, my beard just f–ks it." Both the comment and the beard are 100% on-brand for Will Clarke. He also commented on my attire for the night, saying, "I'm digging the fishnets!" When I told him I was trying to change the wook vibe a little, he chuckled and said, "I don't think you should change." Thanks, Will!
At Elements, Will was nearing the end of his Summer 2023 tour. Coming straight off a show at the ever-artistic Meow Wolf in Denver, landing at the equally artistic Elements Festival seemed to be a perfect alignment.
From Will's lips to the dance music gods' ears, I think we'd all love for every venue to be a multi-sensory experience like Meow Wolf or Elements. In that vein, he shared what stands out for him at Elements. "When I was here last, it was at the previous location; I haven't played at this venue yet. So we just took a walk around the forest, and it's beautiful, it's truly amazing. Not many American festivals look like this," he said. "When they said it was at the racetrack, I genuinely thought that it was in the racetrack and going to be vibe-less. But instead, it's very artistic, very burner-like."
Next up, we talked about the release schedule for Will Clarke this year, and he rattled off a number of originals, collaborations, and remixes that have already been released this year. Not to mention that he revealed more releases will drop each month for the rest of the year. Most recently was "Move Your Body," a collaboration with HoneyLuv and Moxie Knox that has garnered a lot of love since its release last month.
As a UK-based artist who tours globally, we asked about his time at home and what he enjoys most when he gets to return.
Will is careful to schedule returns to the UK as often as possible, and even in between European tour dates. He's a family man who appreciates the simplicity of being with family when at home. "I'm very lucky that my parents live next door, and we're all really close," he says. He also keeps a US home base in Detroit which has resulted in some pretty incredible collaborators, like Kevin Saunderson, and live show partners, like DJ Minx.
We probed a little further, asking if there was anywhere he landed, and was simply surprised by the location or the culture. Without hesitation, he answered, "I played in India this year, and it was so beautiful there. I took my dad and one of my best mates. We landed and got right into the thick of the culture, and it was just amazing. Not to mention that I love Indian food! So we got to enjoy India for 12 days, and that was incredible."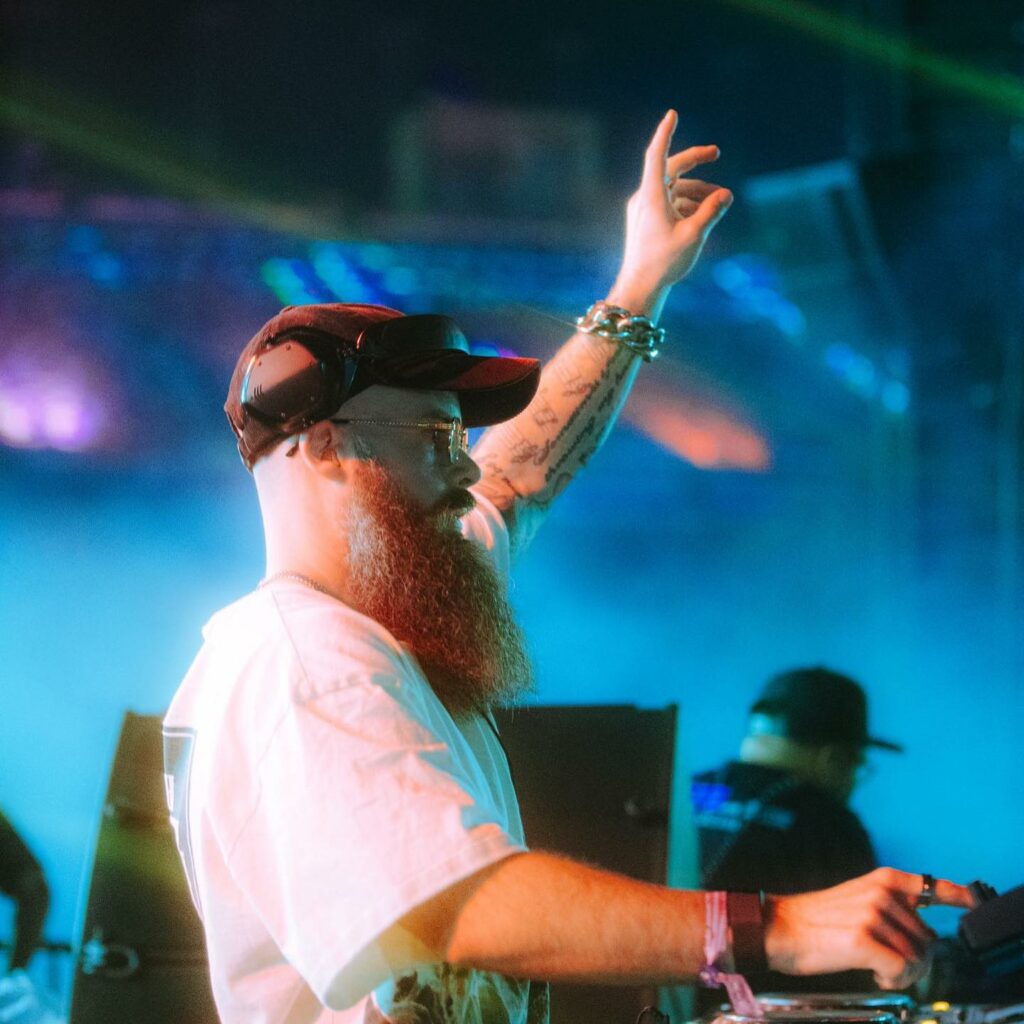 We couldn't let Will go without talking about his amazing podcast, too.
The Will Clarke Podcast is always garnering deep conversation with some of the most interesting people like Space Miami's doorman Alan T, chef Martyn Odell, and James Mack, a behind-the-scenes professional in artist management and press. We asked Will to share some of the brainstorming process for securing guests. "It's really as simple as having discussions with my entire team and tossing anything and everything against the wall to see what sticks. Then we send out invites and hope they say yes."
He went on to note the difference from the early days, "Now that we've recorded 180 episodes, we get requests from teams, and press outlets, asking us to feature their artists. I'm very lucky and appreciate that now we get to choose. It's definitely a great way to connect with different people in the industry." We then asked if he'd disclose a favorite, and he called us out on that question but did go on to expand on future guests:
Overall, Will Clarke was such a pleasure to talk to and so friendly and helpful along the way, even coming out of the artist village to retrieve us for the interview due to a miscommunication with security. The bottom line is that he produces terrific music, puts on fantastic DJ sets, and is a wonderful human. Don't miss your chance to catch this bearded house and techno maestro in person if you get the chance!
---
Follow Will Clarke:
Website | Facebook | Twitter | Instagram | SoundCloud | YouTube