Following the success of Jauz's latest album, Rise Of The Wise, comes the second half of this two-part project, Wrath Of The Wicked.
---
Known for his bass-driven sound, Jauz has solidified himself as one of the biggest players in the scene, growing an enormously loyal fanbase along the way. He's been on a creative journey since releasing The Wise And The Wicked in 2018, pushing the boundaries of his signature style and reinventing how he wants to show up as an artist. Jauz's most recent album, Rise Of The Wise, showcased his ability to transcend beyond the norm and do it brilliantly with house-driven energy that felt fresh yet familiar. Now, he's announced this was just part one of a two-part project, and a second album is coming.
Wrath Of The Wicked, unlike its counterpart, is a fearless fusion of drum and bass and dubstep, with his latest single, "MIND CONTROL," giving fans a peek into that sonic realm. This second installment dives much heavier into Jauz's staple energy, with plenty of heart and headbanging potential, with his dubstep-driven approach displayed in this tune. The concept behind the dual album is to mirror the internal struggle that comes with being an artist. It explores the nature of dichotomy in the creative process and the human condition.
Along with this surprise album announcement, Jauz unveiled an entirely new tour concept—the Wise Vs. Wicked Tour. This string of shows will give fans in cities like Boston, New York, Los Angeles, and more the unique opportunity to pick which album they want to experience. Can't decide between the two? You can choose to attend both. In signature Jauz fashion, this tour represents his ever-evolving approach and unparalleled drive to captivate his fanbase.
Listen to "MIND CONTROL" on Spotify or your preferred platform, stay tuned for the release of Wrath Of The Wicked on September 22, and don't forget to grab tickets to the Wise vs. Wicked Tour in a city near you!
Stream Jauz – MIND CONTROL on Spotify:
---
Jauz's Wise vs. Wicked 2023 Tour – Dates & Venues: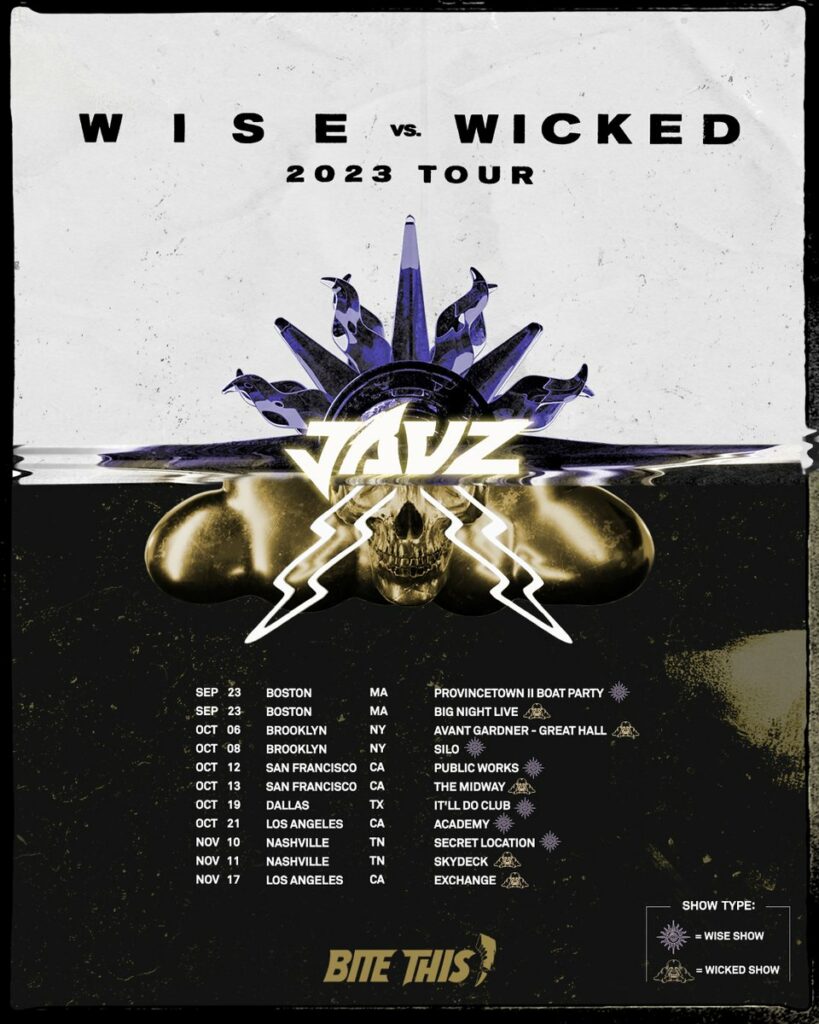 ---
Follow Jauz:
Website | Facebook | Twitter | Instagram | SoundCloud | YouTube