On the verge of Periphery, Ravenscoon shares a glimpse of this impending impact with five fiery tracks on the BODY EP.
---
A beacon of authenticity in the bass scene, Ravenscoon has nurtured his auditory niche with intention and his fanbase with respect. These pillars support the project, allowing the prolific mixology and production prowess to make waves that ripple across the globe. Set to embark on a nationwide headline tour, Ravenscoon is crystallizing years of dedication into a momentous 2023. Periphery, his debut album, will arrive on December 1, but not until we are treated to a taste with a series of EPs—the first of which is BODY, out now via WAKAAN.
The introduction to BODY stimulates the very edge of sonic perception, where skin meets vibration. The aptly named "Boundary" is felt in the fingers, tickles the toes, and stirs the gut—each of which sharpens our attention on the cusp of kinesthetic awareness. In a natural progression, "Breathe" ups the ante and shifts focus to the chest. Alongside Seeka, Ravenscoon bellows out a thunderous hook and then allows the track to catch its breath as the beat inhales and exhales in mindful contemplation.
Through this meditative experience, we arrive at the heart of BODY, an exhilarating anthem entitled "GO!." Riding the emphatic, rawkus bass crafted by Ravenscoon, Killa P and Al Kapone deliver lyrics that defy lethargy: "Adrenaline is pumping, got me feeling so alive." The bombastic energy of "GO!" breaks free from the typical electronic hip-hop shell, inoculated with a dash of punk flair. The ferocity with which these styles collide is truly something to behold.
Featuring the fierce production of fellow WAKAAN labelmate Sully, "Wild" wraps around your neck in a 360° embrace with its spiraling layers of sound. But listeners beware! The song's second drop envelops your entire being like the tractor beam of a flying saucer abducting you from above. Finally, we arrive at "Melt," where Ravenscoon and AshEL Seasunz take us out with a bang. A triumphant booty-shaking, face-schmearing stomper oozing with nostalgic bass growls, the track culminates in a cathartic release for all the body parts that yearn for the dancefloor.
Thematically, BODY is grounded in the physical experience of bass music. As the rest of Periphery approaches, Ravenscoon has hinted that Heart, Mind, and Soul will also receive some love—all coalescing in an 18-track concept album that is sure to bridge genres and states of being. Keep your eyes and ears peeled, but for now, fuel your corporal existence by streaming BODY on Spotify or your preferred platform.
Stream Ravenscoon – BODY on Spotify:
---
Ravenscoon – BODY – Tracklist:
Boundary
Breathe (ft. Seeka)
GO! (ft. Killa P & Al Kapone)
Wild (ft. Sully)
MELT (ft. AshEL Seasunz)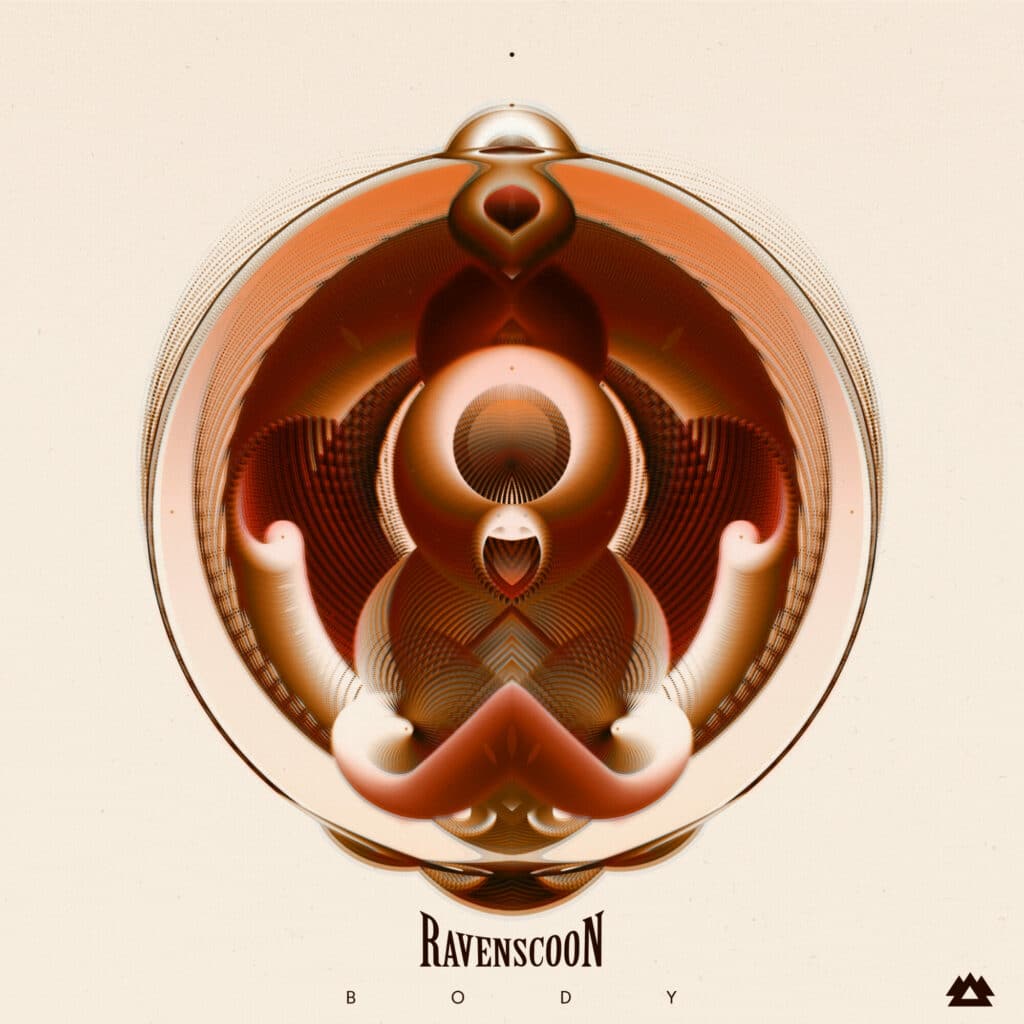 ---
Follow Ravenscoon:
Facebook | Twitter | Instagram | SoundCloud | YouTube