Knock2 enlists legends Wolfgang Gartner and Mord Fustang to add two remixes for the Room202 dlux EP on NIGHTMODE.
---
Making his meteoric rise in dance music in just six years, Knock2 is a star that has made his mark on the scene like no other. Bringing intoxicating energy and a captivating, versatile production with him, he's quickly become a household name that won't be forgotten anytime soon. The young artist has turned the heads of both fellow producers and fans alike by dropping memorable releases to imprints such as RL Grime's Sable Valley, Dim Mak Records, and NIGHTMODE, with tracks like "dashstar*" and the Room202 EP released over the past year, not to mention niteharts, his collaborative album with ISOxo, which cemented the influence of the two friends across the scene.
The legacy of the original Room202 EP speaks for itself, as Knock2 has received recognition across the scene and is currently still on the corresponding Room202 tour. Now, the talented DJ and producer returns to NIGHTMODE with the Room202 dlx EP in hand, enlisting the help of legends Wolfgang Gartner and Mord Fustang to add two unique remixes to the EP.
The Room202 dlx EP features the original six songs, plus two remixes, those being Wolfgang Gartner's remix of "REWiND" and Mord Fustang's 'Round 2' remix of "Are U Feelin Me." Wolfgang Gartner kicks "REWiND" up a notch with a fast and fun twist to take the track's energy to the next level. Meanwhile, Mord Fustang takes the sensual "Are U Feelin Me" and turns it into a whole new beast with a 2000s electro feel, injecting the nostalgia right into our bloodstream.
While the Room202 EP made waves when it first debuted, this EP refresher reminds us of exactly why we all became Knock2 fans in the first place. Bringing together veterans and the new generation from the start is quite a skill to behold, and we can't wait to see how that continues to play out in the future. In the meantime, fans can hit play on the Room202 dlx EP on their preferred platform and grab tickets to the remaining Room202 tour stops via Knock2's website!
Stream Knock2 – Room202 dlx on Spotify:
---
Knock2 – Room202 dlx – Tracklist:
Make U SWEAT!
REWiND
gettin' hott
Are U Feelin Me (feat. DEV)
JUMP in
Rock Ur World (feat. fussy)
REWiND (Wolfgang Gartner Remix)
Are U Feelin Me (feat DEV) (Mord Fustang Round 2 Remix)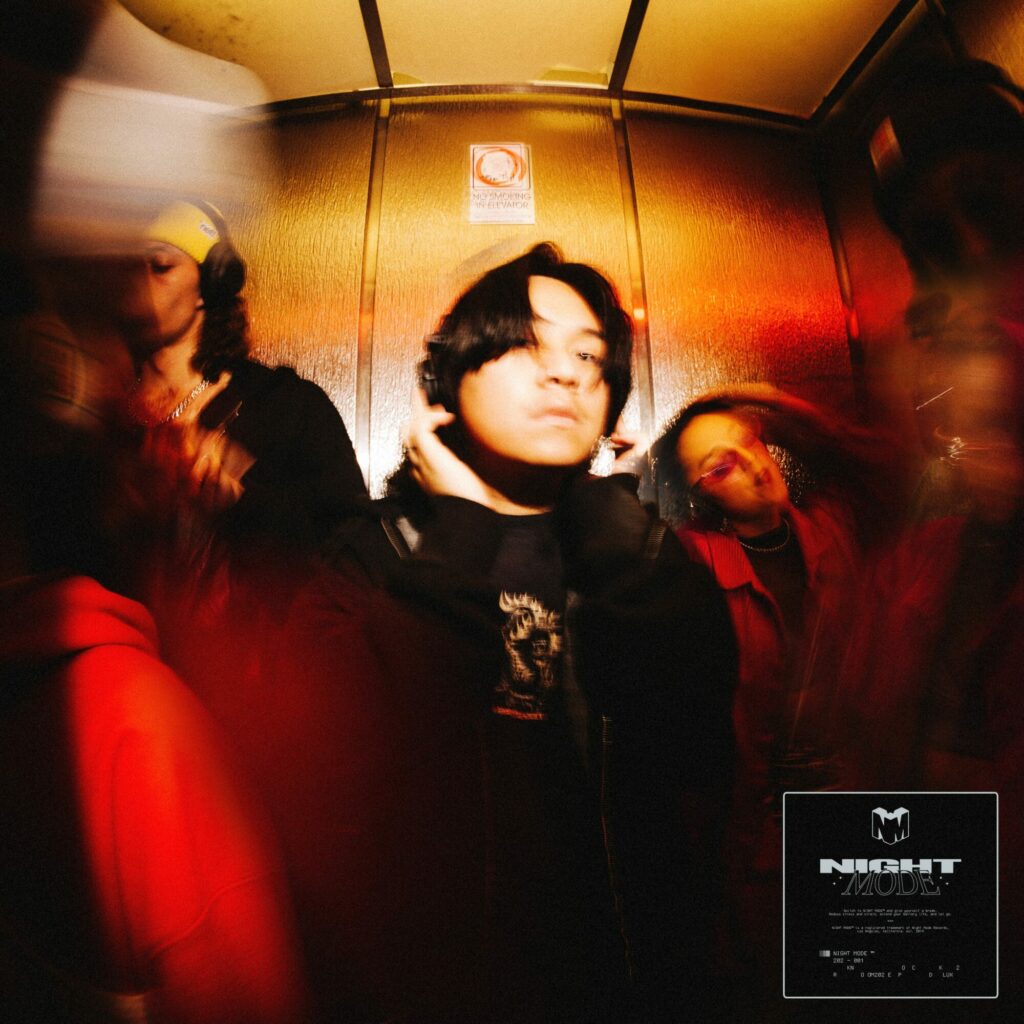 ---
Follow Knock2:
Website | Twitter | Instagram | SoundCloud