Knock2 invites us into his world and pays homage to his early sonic inspirations in dance music with the Room 202 EP on NIGHTMODE.
---
San Diego-based DJ and producer Knock2 has been on the rise in the scene for a few years now and continues to show that he is here to stay with his diverse sound that is hard to label as solely under one genre. Whether collaborating with ISOxo on trap banger "RADIAL" via RL Grime's Sable Valley or working on bass house-fueled tracks like "dashstar*" and "SPEAK up!" his variety in production and genre-bending sounds is truly impressive.
Last year saw Knock2 play at venues and festivals around the world, like Red Rocks and EDC Las Vegas, as well as even a string of shows in Japan. Brownies & Lemonade teamed up with the budding artist for his debut headline show, Room202, in Los Angeles, kicking off more shows in San Francisco and his hometown, along with his debut headline tour on the horizon. Now, the full six-track Room202 EP is out via NIGHTMODE and delivers a dose of dance in the best way possible.
"Make U SWEAT!" opens up the release, playing on nostalgic pop notes and synths as listeners are infused into its bass house beats. This heater turns up the dial with its infectious sound drawing fans in to hear the rest of the EP. "REWiND" is up next, commanding attention immediately with lyrics that say, "You're gonna know my name," as smashing percussions lead into a high-energy drop.
Fan-favorite "gettin' hot" has been ripping through the scene since last year but remains a classic with its sassy vocals and heavy basslines, landing a much-earned spot on the EP. Then, DEV teams up with Knock2 for a dancefloor-ready track that'll lure you in from anywhere on "Are U Feelin Me." If you're a fan of throwbacks like Far East Movement and The Cataracs' "Like a G6," then you'll surely recognize DEV's sultry vocals.
"JUMP in" switches up the tempo for a bit with Knock2's signature trap style, prompting listeners to have their "booty shakin'" as the track suggests. The massive breaks and builds collide for a memorable release, confirming the uniqueness in his sound design. "Rock Ur World" with fussy closes us out on a feel-good note, as fussy's melodic vocals and Knock2's fun-loving chords allude to the sounds of early electronic pop music.
Room 202 solidifies Knock2's rise in the scene and ability to span multiple genres and soundscapes – the only way is up from here for the budding artist. Listen to the full release on Spotify or your preferred platform, and make sure to let us know what your favorite track is on Twitter!
Stream Knock2 – Room202 on Spotify:
---
Knock2 – Room202 – Tracklist:
Make U SWEAT!
REWiND
gettin' hott
Are U Feelin Me (with DEV)
JUMP in
Rock Ur World (with fussy)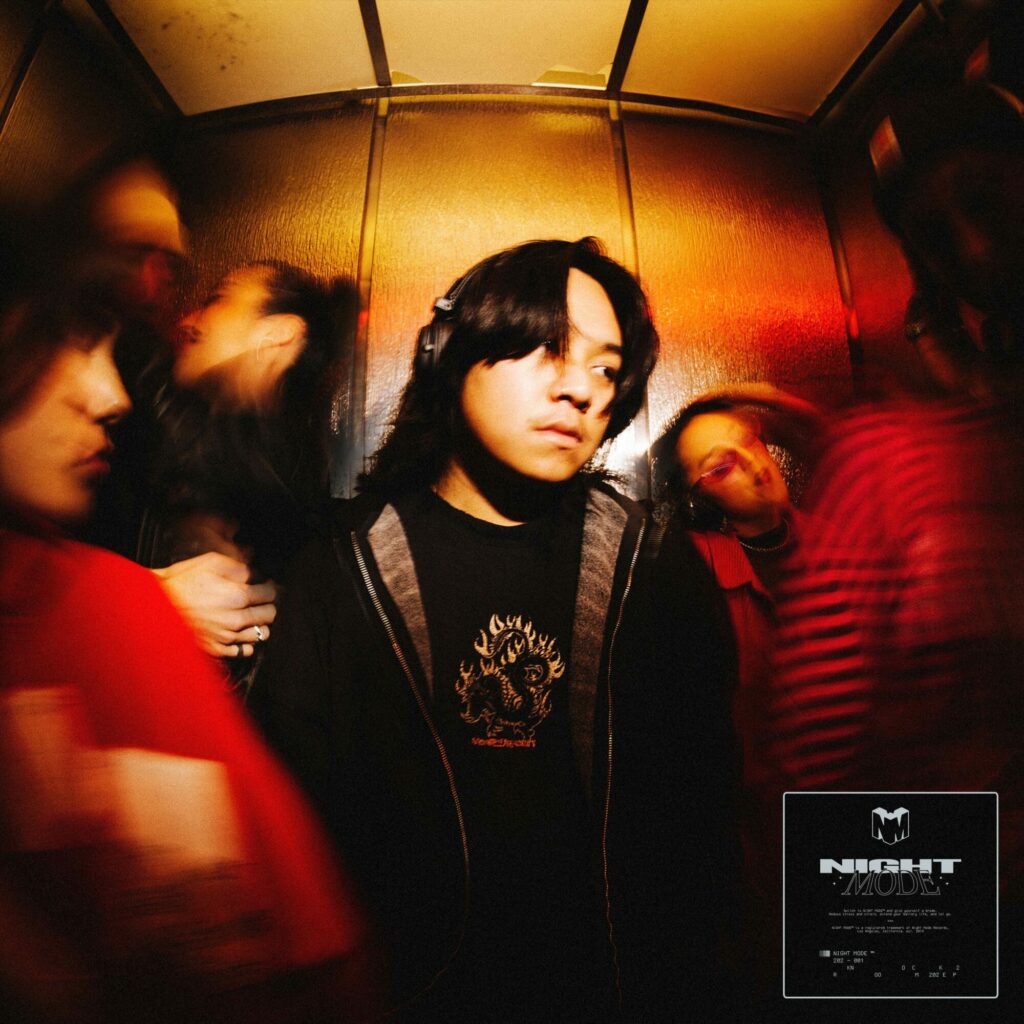 ---
Follow Knock2: