Codes and Q The Music teamed up for "Gas Station," a heater of a house tune taking the scene by storm, and now has a video paired with it!
---
House music is reigning supreme in the scene, and Codes is helping fuel that fire with his funky, fresh twist on the sound that continues to push boundaries. Not only has this New York-based DJ and producer churned out some impressive releases on labels ranging from Dirtybird and Night Bass to Box Of Cats and REALM but he's also helped push the community forward with his imprint, Holy Molé.
Holy Molé has featured tracks from Wet Velvet, Pass The 40, and Smalltown DJs over the past few years, but some of its most prominent releases have arrived from the label boss himself. In 2022, Codes teamed up with Q The Music for "Feel The Pressure." Now the two have joined forces again for another summer hit, "Gas Station." Released in late July, the track began to rise through the Beatport charts and quickly found a home in the hearts of anyone who has gravitated to funky tech house sounds.
While "Gas Station" is filled with an infectious bassline and a sick lyrical flow that will get dancefloors bumping along, the track has a deeper meaning. It acts as an ode to Codes' family, who has stuck by his side through thick and thin, especially during his recent battle with lung disease. Stating that his grandfather started Murray's Collision Shop in Henrietta to support their family decades ago; it was passed on to his father and became his second home as he got his first job there.
Codes' parents were instrumental in his development as an artist. "After my cousin, Woody, took me to my first rave at 14, I fell in love with Jungle Music, DJing, and rave culture," he said. "My parents got me my first pair of belt drive turntables and a big ass Gemini mixer as a Xmas gift soon after. They have been my biggest supporters still to this day. I am one freaking lucky dude. This new one is dedicated to my family."
As "Gas Station" continues to find a home in the sets of DJs near and far, Codes and Q The Music are injecting more energy into it today with the release of its official video. They looked to another beloved artist in the scene, Treasure Fingers, who created the video under his new design project, Of Sound Mind. The fun-loving nature and gas station imagery plays perfectly into the track with appearances from Codes and Q The Music, so check it out!
Check out the "Gas Station" video on YouTube, download or stream the track on your preferred platform, and stay tuned for more from Codes by following him on social media!
Watch the video for Codes and Q The Music's "Gas Station" on YouTube:
---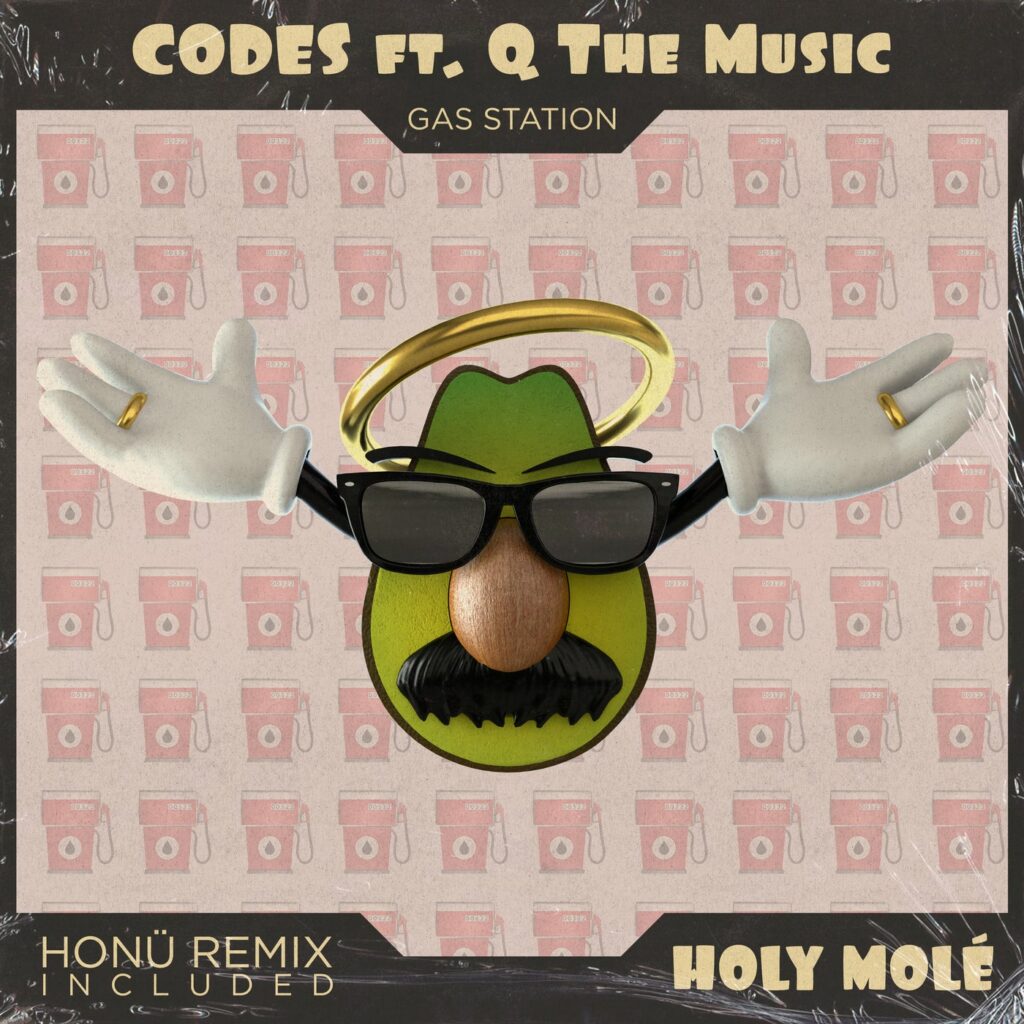 ---
Follow Codes:
Facebook | Twitter | Instagram | SoundCloud | YouTube