Four tracks on Sultan + Shepard's latest album, Forever, Now, get reworked by This Never Happened mainstays and newcomers.
---
Six months ago, Sultan + Shepard's album Forever, Now was released under Lane 8's This Never Happened imprint, revealing a melodic masterpiece that could stir up emotion in even the most reserved critics. Over two decades of magic have transpired between the duo, with their journey helping to mold them into the melodic powerhouses they are today. Forever, Now, with its dreamy vocals and stunning production, felt like a love letter to the ones who were with them since the beginning and a testament to the creative timelessness of the here and now.
Now, Sultan + Shepard have given four artists the task of expanding on the beauty that is Forever, Now. The duo enlisted Rinzen, Korolova, Sonnee, and Lane 8 to create Forever, Now Remixed. The reworking of four standout tracks on such an impeccable album was surely no small feat, and these artists delivered well beyond my expectations.
Rinzen kicks things off by bringing his own fresh interpretation to the timeless classic "Losing Ground." The original is an airy, euphonious ballad that mimics the feeling of floating over sunset-painted clouds. This track never fails to bring tears to my eyes with its effortless beauty, so I was curious to see what this rendition would evoke in me. Rinzen's version begins with a slightly different chord progression, a glitchy vocal sample, and a hoppier beat that immediately makes me want to groove under flashing fluorescent lights. Rinzen somehow encapsulates the same euphoria while making it an entirely new vibe.
Korolova takes on "Making Time," my favorite track of the entire album, and turns the entire thing on its head. What was once a soothing, uplifting soundscape now has much darker techno elements that lead into an absolute banger perfect for a crowded after-party dance floor. Lane 8's interpretation of "RnR" turns gold into platinum with the same bass-driven fire and a touch of his signature sound. Sonnee sends us off sweetly with his rendition of "Elenore," tying it all together in one perfectly done remix album.
Stream Forever, Now Remixed on Spotify or your preferred platform and let us know which track tickled your fancy the most on Twitter! Want to see Sultan + Shepard live? Fall dates for the Forever, Now tour are on sale now!
Stream Sultan + Shepard – Forever, Now Remixed on Spotify:
---
Sultan + Shepard – Forever, Now Remixed – Tracklist:
Losing Ground – Rinzen Remix
Making Time – Korolova Remix
RnR – Lane 8 Remix
Elenore – Sonnee Remix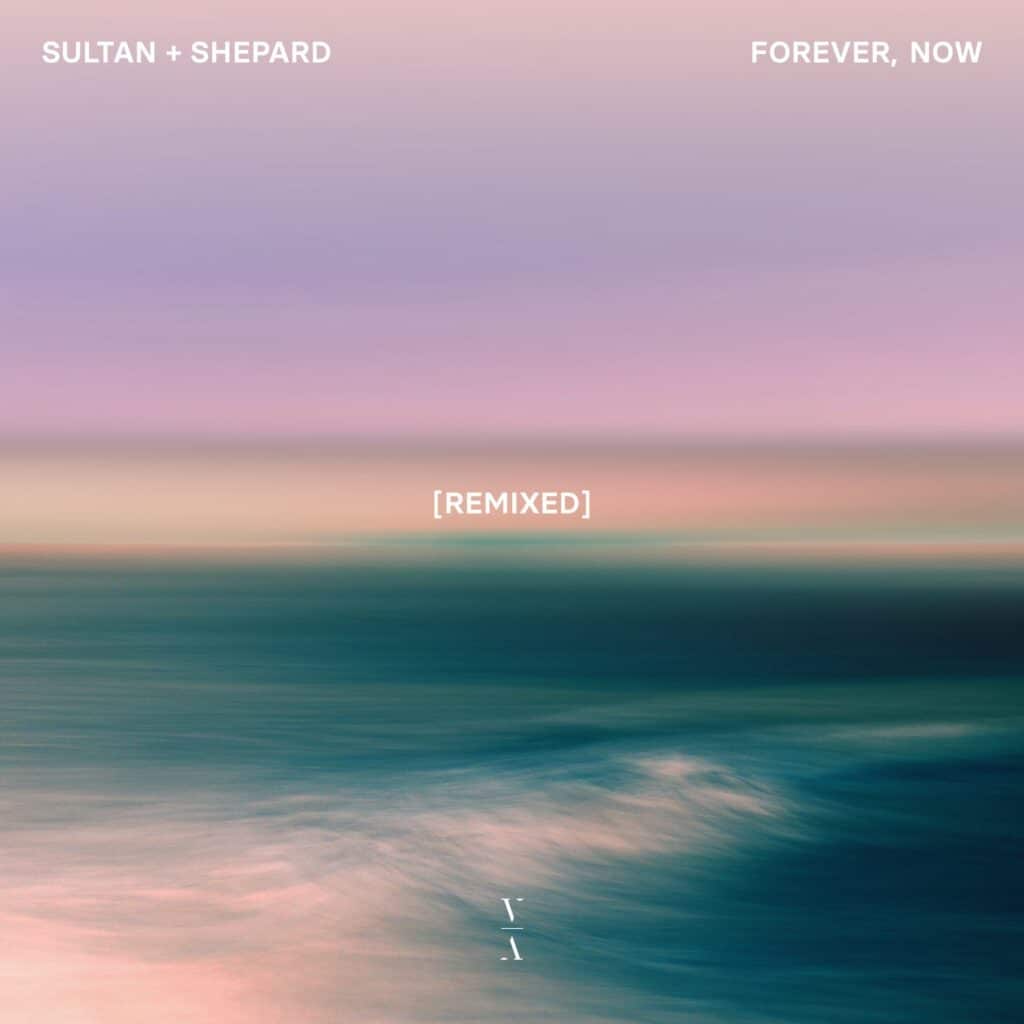 ---
Follow Sultan + Shepard:
Website | Facebook | Twitter | Instagram | SoundCloud