On the heels of their first US tour, British duo TIBASKO sat down with us to talk about new music, playing Glastonbury, and more.
---
From a European tour alongside Yotto and Elderbrook to a set at the legendary festival Glastonbury – if you would've told TIBASKO ten years ago that these would be some of the things they'd accomplish in the past year, they would have called you crazy. That's nonetheless exactly how the year has shaped up for Hertfordshire natives Ken Petalcorin and Andy Bowden.
TIBASKO have slowly but surely garnered a solid following in the last few years with their blend of melodic house, speed house, and breakbeats. Having collected a reputation for delivering genre-bending live sets, they've only gotten bigger and better as time has gone on. Finding releases on Another Rhythm and Open House Deep as well as remixes on Anjunadeep and Mine for Nils Hoffman and Elderbrook, respectively, they've gained accolades from many stars in the genre.
The childhood friends went from making beats in their bedrooms to embarking on their first U.S. tour, and now, they've taken some time out of their schedule to sit down with us and discuss their experiences, influences, and solutions to the hectic tour life. Having just finished their U.S. run, TIBASKO is setting their sights on the rest of 2023 and beyond. We can't wait to see what the British duo comes up with next as we keep their latest EP, U Want It/Dayglow, in our heavy rotation. In the meantime, stream the EP on Spotify or your preferred platform, and continue reading to get to know TIBASKO better!
Stream TIBASKO – U Want It/Dayglow on Spotify:
---
Hi TIBASKO, thanks for sitting down with us today! Congrats on the US tour! Would you mind telling us a bit about yourselves and how the two of you got together?
Ken: Hey guys, thanks for having us! We originally met in secondary school; we can't recall the circumstances, but we were in the same group of friends for a while and were friends for around five or six years before we even contemplated making music together. I had been making music with a more indie/R&B vibe at the time, while Andy was DJing a lot at university, being a resident at a few clubs around the Worcester/Birmingham area.
Andy: I remember texting Ken to see if we wanted to make a track together for fun. We linked up one day, and the session went well – the track ended up getting signed in a few days. So we thought, let's make a proper thing out of this, and that's how TIBASKO was born. After that, we concentrated all of our efforts on this project, and it's been around five years since then. What a journey it's been.
You guys specialize in lush tones on energetic beats, such as your most recent release, U Want It/Dayglow. Where do you find the inspiration to blend genres like speed house and melodic techno?
I think it comes through from our sets and the music we love to play. We don't like to limit ourselves to one style of music when we perform at shows. We play everything from darker techno all the way to groovier house beats. We love all sorts of electronic music, and we try to translate that into the music we make so we can play it out.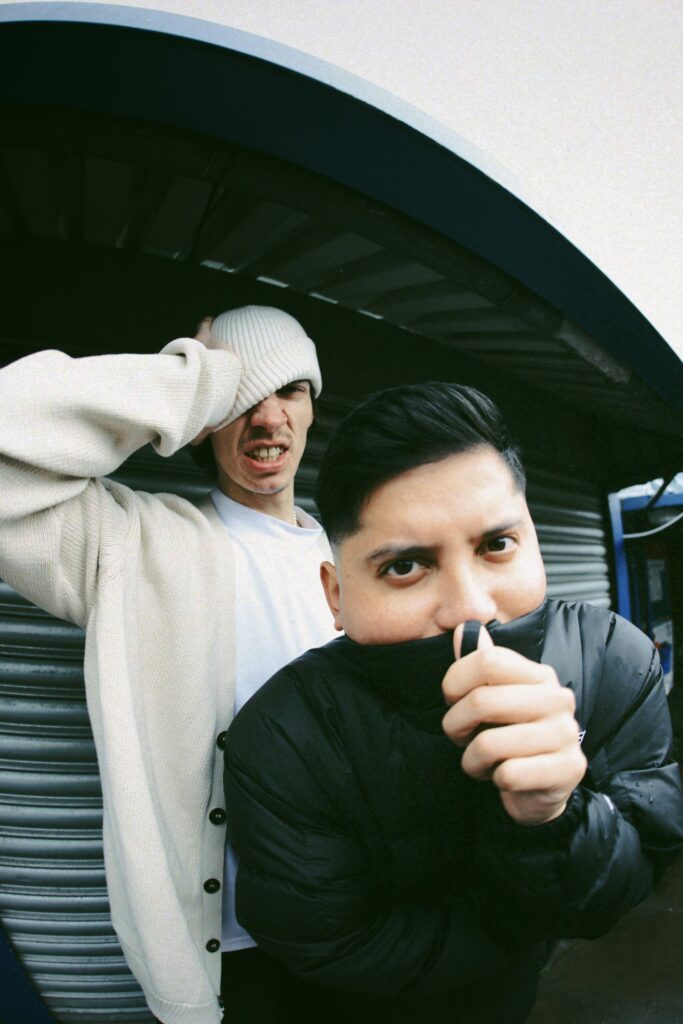 Speaking of recent releases, with the exception of a few, over the last year or two, you've found a home on Another Rhythm. What about the label has felt so right for your music?
We've been lucky enough to have been working with them since the very beginning of our career; I think it's been about four or five years. It's been incredible to see what we've built with them, literally from the start when we were nobodies. Aside from all the music business we have to tackle, we consider Billy and Jo (the label managers) our close friends. I think it's rare to have that sort of relationship in the industry, and having such solid trust that we've built over the years has helped to push our career forward.
The last year in particular has seen you two release on Yotto's Odd One Out and your work remixed by Azzecca and Willo. In your dream world, who's someone you'd love to collaborate with and a record you'd love to remix?
salute is one of our favorite producers at the moment. Being able to collaborate with him would be a dream! He's been a source of inspiration for a lot of our newer stuff that we've been producing – lots of respect for him. Other artists we'd love to work with are Nikki Nair, who's got an unbelievable output of music, and Overmono, of whom we've been massive for a while. A record we'd love to remix would be "Genesis" by Grimes. It's such a sick track; it's got a real mystical and ethereal element to it that we can hear in some of our records. I think we'd make a killer tune out of it!
You are straight off the heels of a set at Glastonbury in the UK. What's it like playing a festival with that level of prestige in your own neck of the woods?
Glastonbury has always been on our bucket list, so to get the chance to perform there was a proper "pinch me" moment. There's just something different about Glastonbury crowds; the energy is unmatched. I think it's because most of the people who go there are real music heads, so they're open to listening to new things.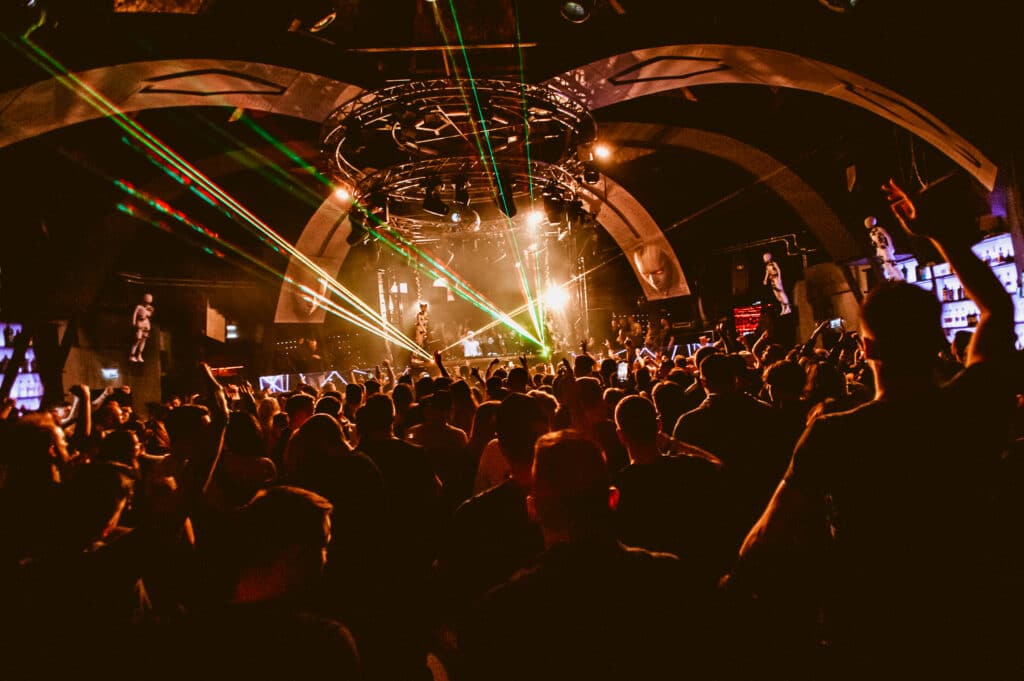 A little bird also told us you're huge gear nerds. What's your favorite piece of equipment that you've used in your tracks, and do you prefer analog or digital synths and why? Are there pieces of gear you're itching to add to your collection?
Haha, the little bird was right! Our favorite bit of kit in our arsenal is the Mode Machines ADX-1. We actually had this ordered from Vietnam because it's a discontinued analog drum machine that we just couldn't find anywhere. We love it because it's got a really unique and raw sound to it, akin to what you hear in industrial Berlin techno. You can get some really wonky sounds out of it. A lot of the weird modular/glitchy stuff you hear in some of our tracks actually comes from that drum machine, but with some processing done. 

We actually work a lot on digital synths, too. Our personal favourites being u-he Repro-1 and 5. It does a great job emulating Sequential Circuits' classic and much revered Pro-One analog synth, and we just love the warmth it has. As for the gear we want in our collection, we're keen to get into modular stuff properly, but it seems like such a steep learning curve. Saying that the Moog Grandmother looks and sounds like a beast, so we'll definitely grab that one day.
Your track "Hawt" from last year was written with US fans in mind. Were there any other tracks you made with this audience in mind with this new tour?
We've had a couple of new bits that we've written in the past few weeks, although we didn't really make them with a specific audience in mind. We've made them more geared toward music that we want to play out for our sets. They're all sort of different as well, some much bassier, darker stuff all the way to more sampled, happy house beats.
Lastly, when you're not writing music or touring, how do you unwind, and do you think that helps ground you both in all of this?
Ken: I'm quite into cooking in my spare time – I'm a massive foodie, so I want to try to make all sorts of weird and wonderful cuisines. Coming from the Philippines, I usually cook to try and stay in touch with my culture. I recently made purple ube cupcakes with my girlfriend, which was really fun. (Laughs) Other than that, I love to watch a bit of Netflix, usually fantasy series are my thing. I also play games when I get spare time; I've been playing a lot of Diablo IV recently. Another thing I've started doing is going to the gym. Being a touring artist means you don't really have a set routine throughout the week. Going to the gym helps to add that, and it's been great for my mental and physical health as well.
Andy: Similarly, I'm into gaming as well. I've been playing a lot of the new Zelda while traveling in between shows and at home as well. If you haven't got on that already, you should – it's such a sick game. I'm also part of a five-a-side football team as well. I played a lot of football at school, so I try to stay on top of that when I get the chance.
---
Follow TIBASKO:
Facebook | Twitter | Instagram | SoundCloud | YouTube