Relative to their debut tour years ago, Yellow Claw brought a much-evolved tracklist with equal energy and heat to their stop in Detroit.
---
The Dutch party boys Yellow Claw announced their YMFC North America Summer Tour earlier this year. Since late May, the duo has traveled nationwide to bring their iconic sounds to many of the USA's biggest cities. Not many details had been shared about what to expect on this tour. However, we sat down with Nils and Jim at EDC Las Vegas to get the inside scoop on their latest thought processes behind curating their sets and elaborating on pushing sonic boundaries. Their sets still stick to their original sound to an extent. However, since their debut tour, they have been one of the leaders in the electronic scene to blur the lines of genres.
Since before their Blood For Mercy tour, Yellow Claw has risen in the scene exponentially as "OG" trap artists. Previously a trio on their Blood For Mercy tour, the duo consistently drops trap heat within their sets while simultaneously evolving their sound. However, their setlists have grown from the confined box of trap hits to wide, genre-less variations. This is echoed through their record label Barong Family. Since their debut tour, Yellow Claw has had several studio releases, including four albums.
The artists opening the night prepared the crowd for a multi-genre journey leading up to the headlining set.
Similarly to their Blood For Mercy tour in 2016, Yellow Claw booked a local opening artist with primarily a set filled with trap. Detroit-based artist Cass threw down an energetic mix of trap bangers, live singing of original tracks, and bass beats to kick off the festivities this time around. Following Cass, ALRT brought a set filled with mostly bass house, including his latest album's tracks.
Akin to the Blood For Mercy tour, the opening artists had minimal animations on the LED screen behind them. The sound systems at both tour venues I attended, which are nightclubs, had relatively lower volumes as well for the opening acts. These two factors emphasized the excitement and upcoming heat the headlining artists were set to close the nights with.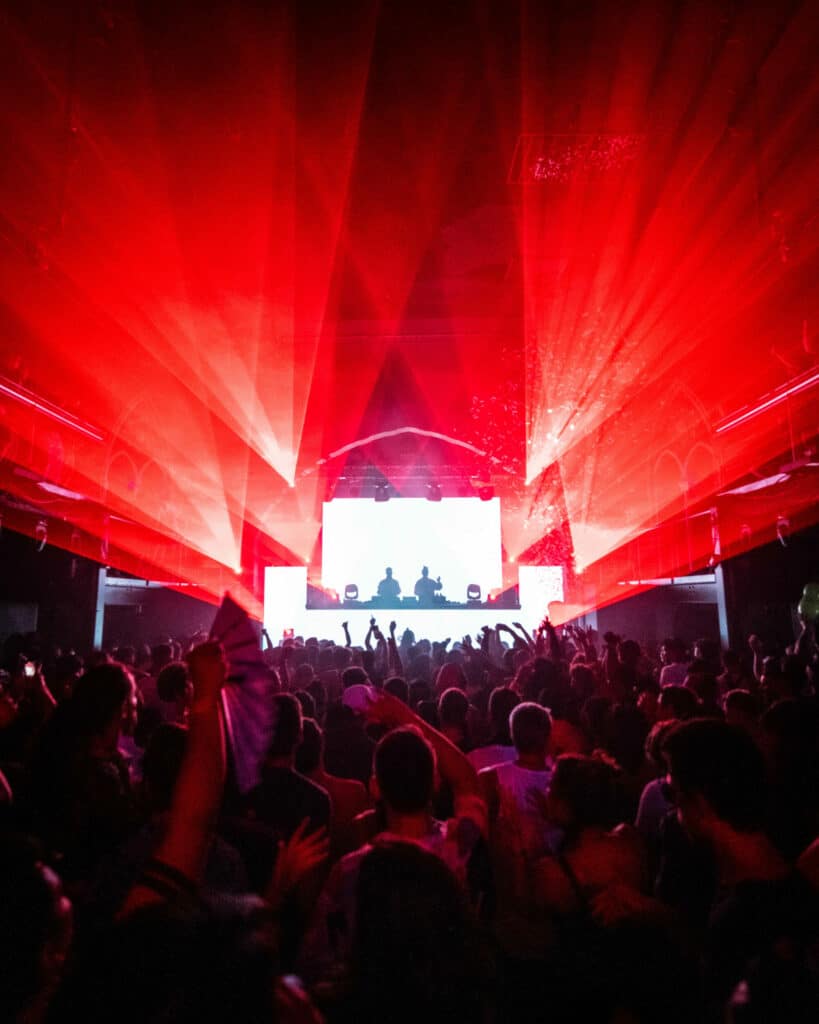 Similar to their EDC Las Vegas set, the boys opened with several unreleased tracks amid a series of hard techno drops.
The tour set was noticeably a very similar tracklist to their EDC Las Vegas set, which debuted many of the unreleased heaters they've been sitting on. Regardless of the unnoticeable variation in their played tracks from that festival experience, this tour was a wonderful introduction of this updated set of tracks to local audiences. The order of genres also paralleled that of their EDC set, such that the tracks were organized from new hits and hard techno drops followed by old-school trap tunes and hard dance heaters. As a hard dance fanatic, adding tracks in this genre excited me, especially Rooler's "Move 2 Da Beat" and the 2007 jumpstyle classic "Heroine" by Dutch Disorder.
Alternatively, on their Blood For Mercy tour, the trio at the time had a limited tracklist and were not at the forefront of pushing to blur the lines between genres. Although their debut tour was more specialized to shed light on an album, the other tracks played did not transport listeners as much on a journey through their variety of sounds which have accumulated over the years. The Blood For Mercy tracklist consisted of what we can now consider classics in trap, such as "Imma Head" and "Prison Riot" by Flosstradamus.
Although Yellow Claw brought significantly contrasting sounds to their 2023 tour, these Dutchies weren't afraid to turn back the clock and play trap hits.
Several of their Kaolo series tracks, "Dum Dee Dum" and "Techno," educated the audience on old-school trap. In addition, more recent trap remixes and songs were featured in the set, like "Deep Inside," "Trap Anthem," and their edit of "dashstar*" by Knock2. This blazing fusion of recent and old sounds gave the audience a grand mix of the genre's evolution and served as a reminder the genre still has a loud heartbeat.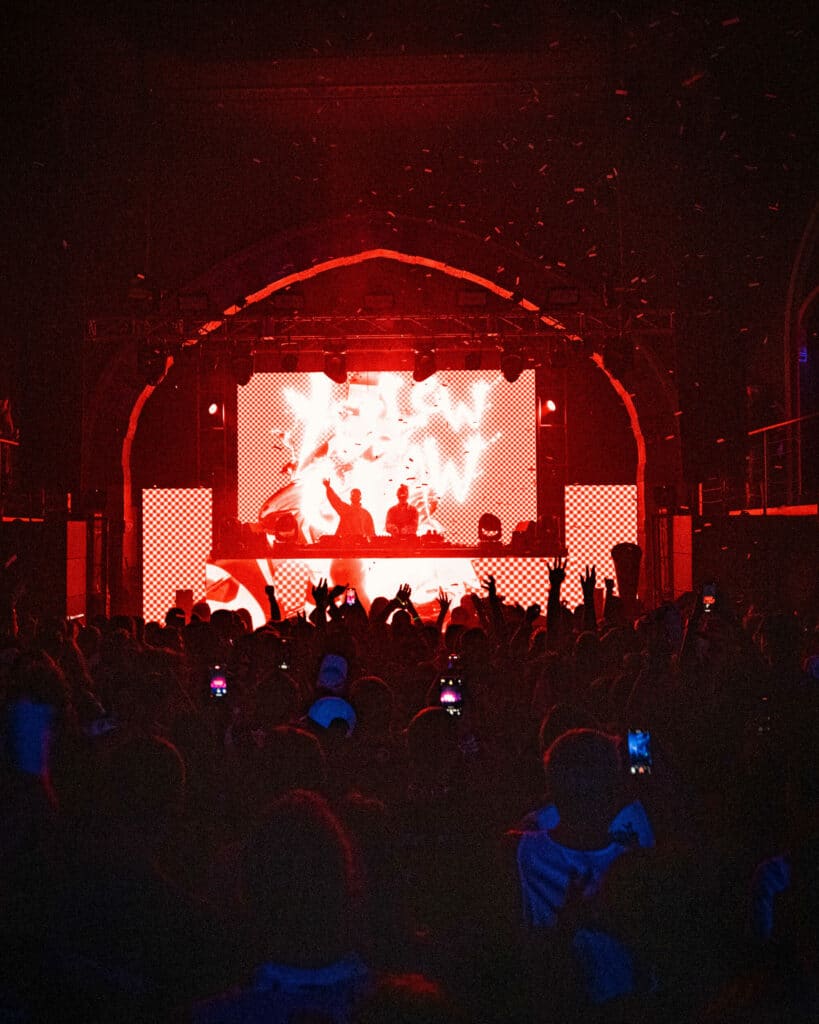 It's clear Yellow Claw's sonic power evolved to push the boundaries that distinguish today's electronic genres.
Yellow Claw rapidly grew since their debut tour to pioneer an influential record label while synchronously recruiting talent that emphasizes their mission of blurring genre categories. Not only have they significantly expanded their solo discography, but they have also collaborated with many vocalists outside of the electronic realm. Analogous to this expansion, the duo created a house and techno alias, €URO TRA$H, in 2021, which has since gained massive success.
Overall, Yellow Claw's sonic evolution and growth as artists has positively impacted the scene, and there is still room for even more growth. From their humble beginnings of playing Amsterdam nightclubs with their MC to traveling as a duo to performing at some of the planet's most prestigious festivals, these artists are at the forefront of evolving today's electronic sound.
---

Follow Yellow Claw:
Website | Facebook | Twitter | Instagram | SoundCloud | YouTube