Femme fatale DJ and producer 2DY4 gives us an inside look at her early inspirations, being a woman in bass music, and her future goals.
---
Reigning in the Bay Area, 2DY4 is a rising dubstep artist who isn't afraid to channel her darkest feminine energy into everything she does. First diving into dubstep as a listener in middle school, she spent the next couple of years fascinated by the intricate production behind some of her favorite dubstep tracks. 2DY4's curiosity then led her to take on learning music production in her later years, and since she's begun to release music, she's only continued to expand her discography as she perfects her craft.
Kicking off the year in high gear, 2DY4 already has two heavy-hitting tracks under her belt, "Desolation" and "Relinquish," as well as a showcase mix released just last month. While her releases are all hatching in due time, her live sets have already captured listeners' attention, bringing fans flocking to see her play live across the local Bay Area. In just two years, 2DY4 has already played in support of artists ranging from ARMNHMR and Zomboy to NGHTMRE and Kumarion.
With such a promising start to 2023, we caught up with 2DY4 to chat about her recent releases, her goals for the future, and more. Read on for the full conversation, listen to her exclusive guest mix on SoundCloud, and make sure to follow her on socials so you're ready for her next release!
Stream EDMID Guest Mix 379 || 2DY4 on SoundCloud:
---
Hi 2DY4, thanks for taking the time to chat with us today! We're stoked to have you on and share your story with listeners. To start things off, let's dive into your origins. What inspired you to pursue music production?
Thanks so much for having me! I started producing because I've been listening to dubstep since middle school, and I remember how fascinated I was that people were able to make these sounds and arrangements out of seemingly nothing! It really seemed impossible, but I'm so glad I finally decided to take the leap and start learning music production in 2021.
We see you're based out of the Bay Area. What has it been like breaking into the scene there? How has that challenge impacted you as an artist, and how did you surpass it? 
Honestly, I love the bay with all of my heart! I have to give a huge shout-out to the team at Olympus Presents, they were the first promoters to give me a chance, and my experiences with them have always been so positive. If it weren't for them giving me the opportunities they have, I would not be where I am today. I've also made some of my best friends from the local scene in the Bay, and I strongly believe we have one of the best local dubstep communities out there! I will say it's always going to be a challenge to get your name out there and start making waves but having really supportive people behind you makes all the difference. 
We've talked about your earlier influences in pursuing music production. Now, let's get into what's in your rotation these days. What are some artists you have on repeat or find yourself inspired by lately?
There are so many it's really hard to say, but the first to come to my head would definitely be Chassi, Felmax, and Soul Valient. However, when I'm not listening to EDM, I can always get down to some Bring Me The Horizon and Spiritbox. Sometimes you need a palette cleanser after a long day of working on dubstep!
Speaking of inspiration, you have some experience with the collective and music label GRL GANG. What has it been like working with the GRL GANG team, and what can we expect from that working relationship in the future?
Yes, I do! I absolutely adore everything that JEANIE has done with GRL GANG; she is such a badass and has so much love for the community. It's so inspiring to see womxn thrive in this scene, and GRL GANG has helped tremendously in that realm. As far as future plans, It would be a dream come true to join GRL GANG at a festival takeover one day!
As a woman in bass music, what are some words of encouragement you could give other women or femme-identifying people trying to enter the scene as a DJ/producer? 
First and foremost, I would say that you are capable of anything and everything you put your mind to. There are many, many struggles womxn in the scene face that the majority of the scene does not, and I understand how discouraging that can be. I strongly believe that we are the future, and we can make this space far more welcoming than it has been in the past. My DM's are always open if anybody wants to chat!
You recently released a showcase mix filled with IDs. Can we expect some of those tracks to be released anytime soon? 
Absolutely! One of my favorite tracks from the mix is actually set to release on July 28! Keep your eyes peeled for a pre-save link in the near future (;
What does your production process look like? What best helps get your creative juices flowing?
I think the most important thing I've honed in when it comes to workflow is to start every track with an 8-bar loop. If it sounds good, move on and finish the drop, make variations, go on to the build-up, and so on. I find that it's much easier to get inspiration for the rest of the track when I'm already happy with the drop! I don't really know why, but I much prefer to produce first thing in the morning versus late at night. I think the daylight helps keep me feeling refreshed and not like I just sat at my computer for six hours. [Laughs]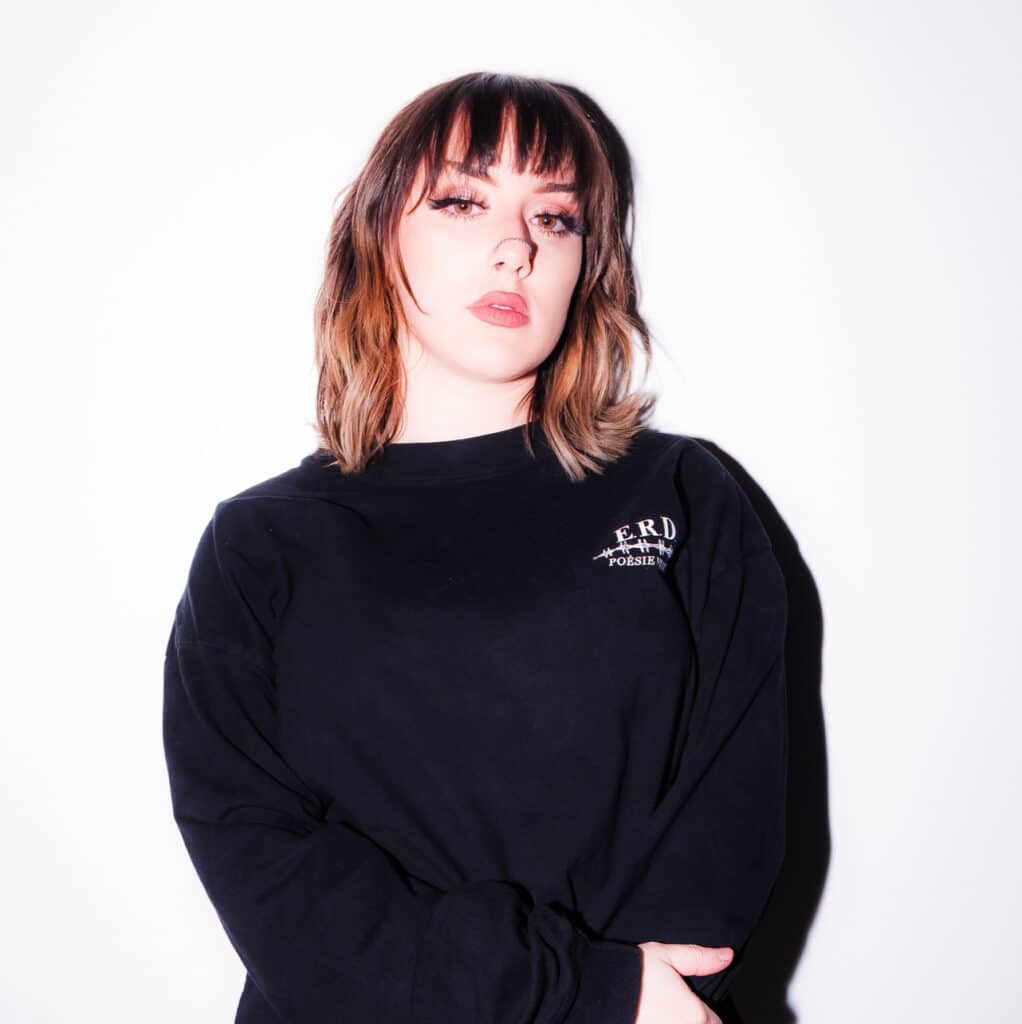 You've played support for artists ranging from ARMNHMR to Reaper and Kumarion, to NGHTMRE on his DRMVRSE tour. Which set has been your favorite to play and why? 
My all-time favorite set (so far!) was when I opened for Zomboy at The Midway in SF! The Midway has been a dream venue of mine for a while, and I've attended countless shows there, so it felt very full circle to be up on that stage. That's also the most nervous I've ever been before a show by a long shot. [Laughs] My headline show in Sacramento comes in a close second, though, because that's the only set I've ever been able to play with absolutely no restrictions. There's no better feeling than going up on the decks and being able to go as hard as physically possible!
What's coming up next for 2DY4?
As I mentioned, I have a track coming out at the end of this month, which I'm super excited about! I'm also gearing up for a few more show announcements, which you'll hopefully hear about super soon.
Finally, just for fun, as a Bay Area local, what's your favorite place to grab a bite to eat that you'd take us to when we came to visit?
Growing up in the Bay, I had a wide variety of choices, but I would say that one of my all-time favorites is La Costa Taqueria! There have definitely been times where I've eaten La Costa multiple times in one day, and I think everyone needs to try it at least once!
---
Follow 2DY4: