After "Fine Day Anthem" was teased for months by Skrillex and Boys Noize, the track has finally received an official release!
---
Fans of Skrillex have been treated to quite a year already as the beloved artist returned to the forefront of the scene with two albums and a metric ton of performances that saw him grace the stage at Madison Square Garden, Red Rocks, Coachella, and more. Whether solo or working with others, he's continued to dominate the hearts and minds of many in the scene, and now he's looked to one of his longtime friends, Boys Noize, for the release of the long-awaited track "Fine Day Anthem."
Those who have followed Skrillex and Boys Noize for years will remember their collaborative project Dog Blood, which enticed fans around the world with an infectious blend of techno, breaks, bass house, and more. Tunes like "Middle Finger" and "Next Order" set the tone for the project, with the two throwing down even more heat on the Turn Off The Lights EP in 2019. But all had been quiet from Dog Blood since then, that is… until today.
Over the past year, a mysterious track dubbed "Fine Day" from Skrillex and Boys Noize had begun to surface in sets from the two artists, along with the likes of Chris Lake, Porter Robinson, and Tiga. The original tune, "It's A Fine Day," has roots in the '80s, with the original singer, Jane, providing the vocals, but its most notable versions that made it a rave anthem arrived in the '90s dance music scene from the likes of Opus III and ATB.
Skrillex and Boys Noize channeled those '90s vibes when they looked to put their spin on the track for "Fine Day Anthem." It's off to the races from the jump as the two start the track with a stuttered intro that winds up into the vocal chops and hypnotic, pumping bassline. Skrillex and Boys Noize retain the gorgeous vocals from the original and put them front and center, but there's so much magic happening behind it as well, as the track is littered with atmospheric synths and punchy elements to make it the summer anthem you'll continue to crave.
Listen to "Fine Day Anthem" on Spotify or your preferred platform, and let us know your thoughts on this massive tune on Twitter!
Stream Skrillex and Boys Noize – Fine Day Anthem on Spotify:
---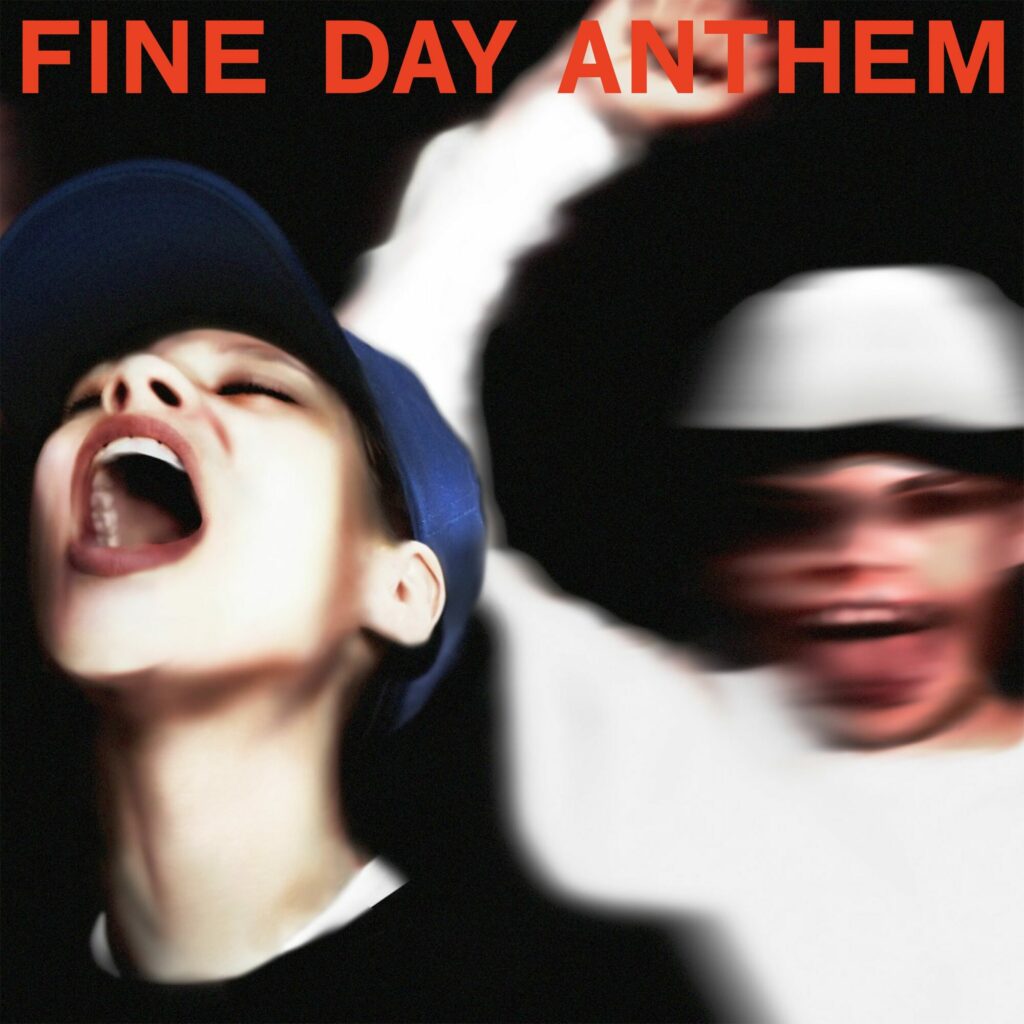 ---
Follow Skrillex:
Website | Facebook | Twitter | Instagram | SoundCloud | YouTube | Twitch
Follow Boys Noize:
Website | Facebook | Twitter | Instagram | SoundCloud | YouTube