The latest volume of Space Yacht's trippy A Sequence In Time compilation has arrived with tracks from KRYPTT, Blurrd Vzn, Quackson, and more.
---
If there's one thing that's defined Space Yacht Records since its inception just a few short years ago, it's the fact that they've delivered some of the most dynamic releases in the scene. There are really no genre bounds to conform to with this imprint, as they've released tunes in the realms of house, techno, dubstep, and more. Now, Henry and Rami have dipped their toes back into the experimental side of the bass scene and dropped off the second volume of the A Sequence In Time compilation series.
The first volume of A Sequence In Time showcased the sounds of rising stars who are pushing the boundaries of the bass realm, and the second volume picks up right where the previous one left off. Found within its runtime are 11 tracks crafted by artists including MANADA, KRYPTT, Exxotik, 2TD, Cavemen, and Intermach, while Don Jamal has taken on the duties for the mega mix this time around.
One of the standouts arrives front and center when you press play on the compilation. Blurrd Vzn's "R909" is the perfect introduction to the weird, wonky soundscapes that will be found throughout the rest of the release as the duo flexes their insane production capabilities with warbled bass, spacey blips, and modulated vocals. Quackson's "Hold Up" arrives second to keep the ride rolling on strong with its staggering display of in-your-face bass and drops that will punch you right in the gut.
Kyral X Banko leave their mark on the compilation this time around with "Control," which will dominate every sense of your being as it booms through your speakers. And if you're looking for one of the trippiest tunes then your hunt will be over when you stumble upon jordnmoody and Aztek's "BADAC!D." You'll melt into a puddle in no time at all when you're immersed in this track's weird and wonky soundscape.
Listen to A Sequence In Time Vol. 2 on Spotify or your preferred platform, and stay tuned for more releases from Space Yacht by following them on social media!
Stream A Sequence In Time Vol. 2 on Spotify:
---
A Sequence In Time Vol. 2 – Tracklist:
Blurrd Vzn – R909
Quackson – Hold Up
2TD – PRESSURE
MANADA – ROULETTE
Kyral X Banko – Control
Exxotik – FreeFlow
Division, Don Jamal – Therstite
KRYPTT – 103 MERCIES
Intermach – Flyby
jordnmoody, Aztek – BADAC!D
Cavemen – AIR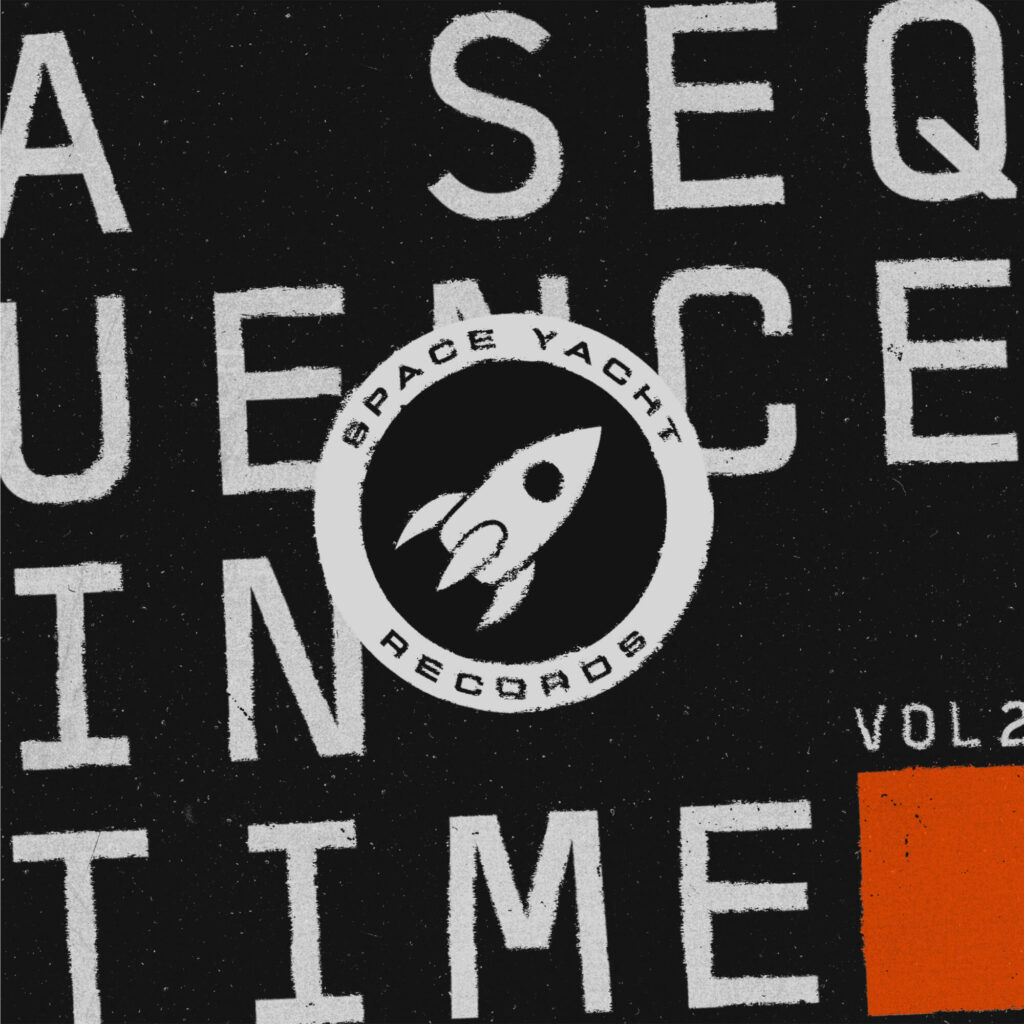 ---
Follow Space Yacht:
Website | Facebook | Twitter | Instagram | SoundCloud | Twitch