il:lo takes their talents to Nettwerk for the release of their first full project since 2019, the seven-track Myriad EP.
---
For over a decade, il:lo has been tingling the senses with their euphoric beats and their serene soundscapes. The French duo has created a timeless sound that spans genres and attracts listeners from all walks of life with their minimalistic production that tickles your senses. Fans have eagerly been awaiting a new project from the il:lo ever since the release of their debut album, Sloh, in 2019. Now, they're welcoming everyone to a new era with the release of the Myriad EP.
The seven-track Myriad EP sees il:lo offer up natural soundscapes and sweeping synths across its runtime. The nostalgic elements found in "Soldiner" overwhelm the soul with a happy feeling to kick off the journey into the dreamy, almost child-like soundscape. Midway through the song, it fades out and returns almost as a different song yet maintains the same underlying tone as horns flood the ears before it flickers to an end.
"Shifted" offers a darker soundscape as the steady drum beat maintains its pace as Australian vocalist Fractures sultry voice is intertwined with the melody. The soaring rhythm glides into the captivating drop before the vocals take over once again as the track slows down. One of the most unique tracks on the album is "Ink," which brings a special ambiance along with it that's littered with airy synths and percussion that chugs forward.
The imagery of a rainy day will soon enter the mind when "Cynnes" begins to creep into your speakers. Haunting vocals echo in the background as il:lo layers in elegant piano chords over a steady beat to create a balance of shadowy feelings with those that are lighter. There's an overall heavenly tone on "Baume," which starts with soft, twinkling synths which lead into the track's organic percussion and angelic vocals that offer a sense of calm.
Fractures returns once again to provide vocals on "Peaks & Valleys." This one sees il:lo play into the track's title with progressive rhythms and starlit synths over steady drums, while the vocals from Fractures soar high above. Then, the duo brings the release to a close with "Nueés" to take listeners into a euphoric state of mind, mixing jazzy rhythms, glimmering synths, and ambient sounds. It's easy to close your eyes and imagine being surrounded by mountains looking out over a glistening lake while giving this one a spin.
Check out il:lo's Myriad on Spotify or your preferred streaming platform. To celebrate the release of their EP, they are also embarking on a ten-stop tour date this July, so check out their upcoming tour dates!
Stream il:lo – Myriad on Spotify:
---
il:lo – Myriad – Tracklist:
Soldiner
Shifted (feat. Fractures)
Ink
Cynnes
Baume
Peaks & Valley (feat. Fractures)
Nueés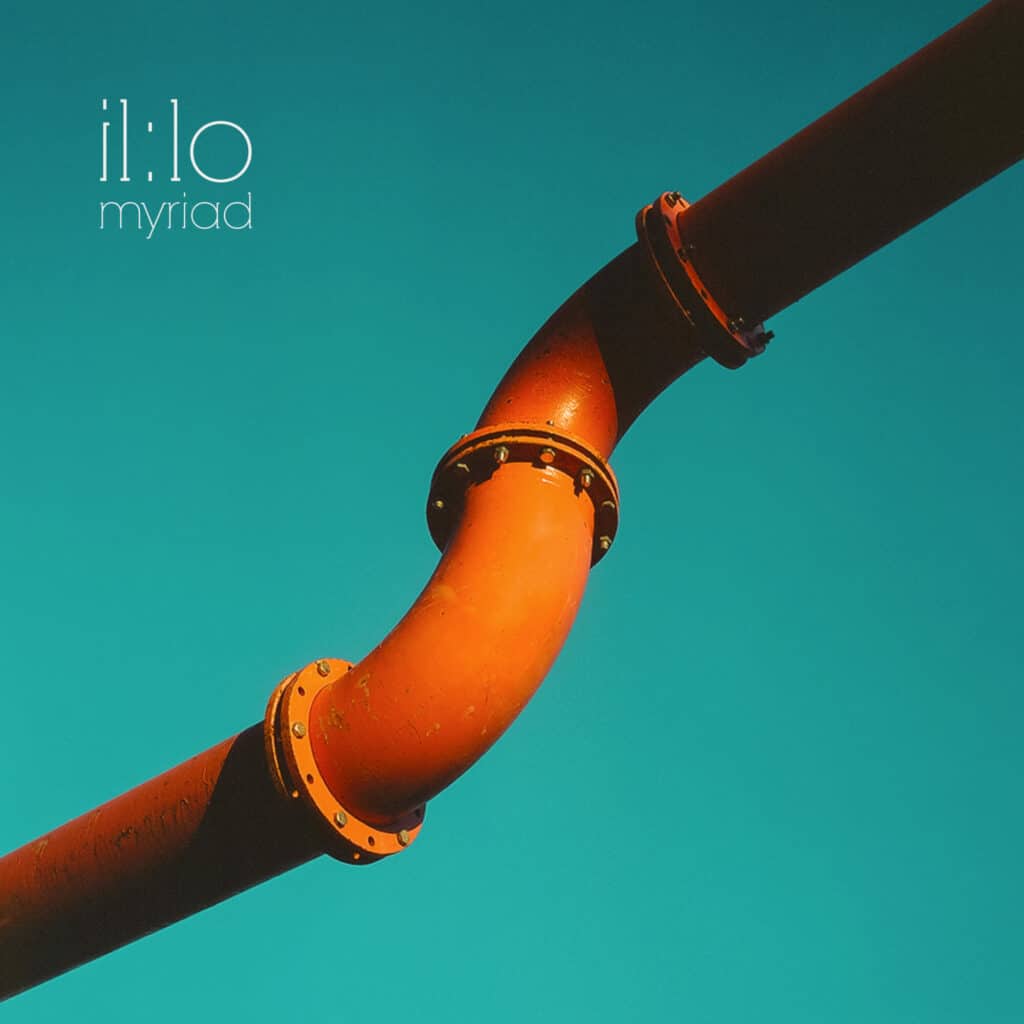 ---
Follow il:lo:
Website | Facebook | Twitter | Instagram | SoundCloud | YouTube