Bass artists reigned supreme in the hearts of many in 2022, and this year is sure to see these talented acts take their careers to the next level.
---
As we set foot into a new year and reflect on 2022, we can surely say this was yet another huge year for bass music. Not only did we see more fans flock to bass shows every year, but the general taste in the genre is also expanding in the US. While larger-than-life dubstep and trap dominate the festival circuit, other styles like 140 dubstep, grime, and drum and bass are getting more love and becoming more widely understood.
Large-scale bass festivals like Lost Lands, Bass Canyon, and Forbidden Kingdom saw another massive year in 2022, while multi-genre events like Okeechobee and Electric Forest brought more bass than ever. Smaller niche events like Sound Haven, Infrasound Equinox, Submersion, and Sol Fest popped off in their own unique ways for those who love deeper and wonkier styles.
As the melting pot of bass artists continues to grow, our bass tastemakers, Abby Hayden and Brooke Nelson, have selected ten talented artists who they think will be rising to the top as we dive into the promising year. Check out the complete list below, make sure to follow them on social media, and let us know who you think will break through into becoming a notable name in the scene this year.
10 Bass Artists to Watch in 2023
---
Chef Boyarbeatz
Facebook | Twitter | Instagram | SoundCloud
While some might say that 2022 was the breakout year for dubstep talent Chef Boyarbeatz, we'd argue that he was only just getting started. The LA-based producer saw an exciting year of touring that included appearances at festivals like The Untz, Sound Haven, Infrasound, and Lunar Tide, and his recent New Year's Eve b2b headline with Oxossi at The Black Box in Denver. Chef's live sets always blend the perfect mix of dubstep, jungle, and drum and bass for a dose of UK-inspired nostalgia but with a fresh spin.
There's no doubt that many might have discovered Chef Boyarbeatz from his hit track "Steady Slurkin," which quickly blew up in the underground bass scene well before it was officially released. It became every DJ's go-to crowd-pleaser and a flawless track to double with others. After TRUTH consistently supported it in their own sets, it found its home on Deep, Dark, and Dangerous with Chef Boyarbeatz's Power of Sound EP and was later voted dubstep track of the year in the 2022 Duploc Awards. With so much other great music in his discography and more to come, we can't wait to see where he grows from here. – AH
---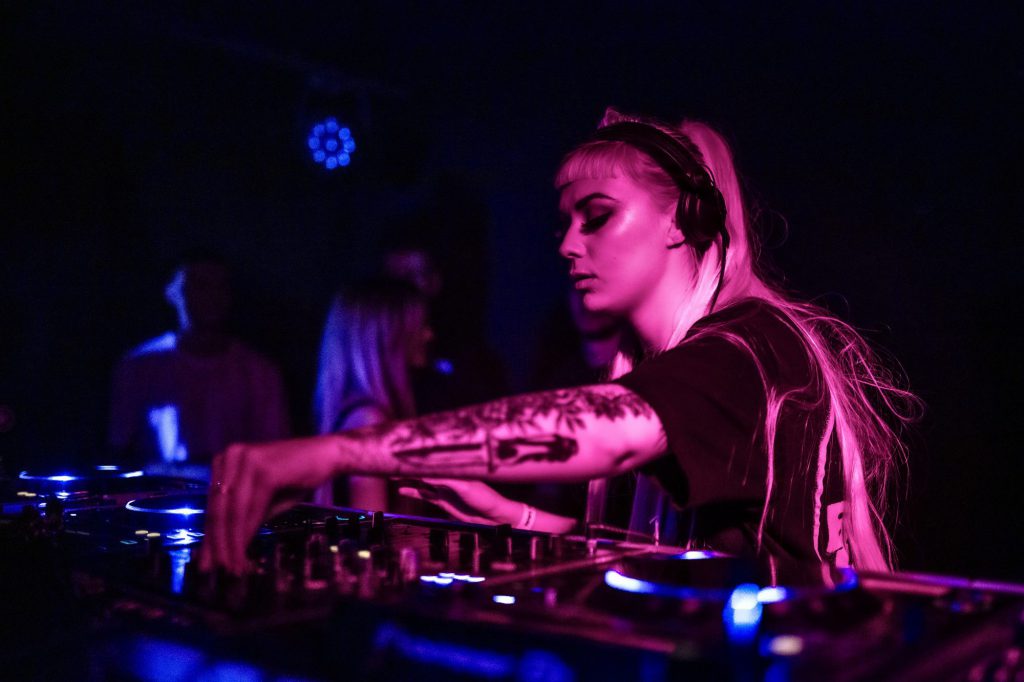 Georgie Riot
Facebook | Twitter | Instagram | SoundCloud
Georgie Riot is one of the latest rising stars out of the UK and is turning into a true drum and bass powerhouse. Her talent, passion, and unmistakable energy have quickly led her to play on bigger and better stages while captivating more fans along the way. Not only did she land an entire six-track EP on the renowned drum and bass label UKF in 2022, but she followed that up by dropping "Overload" with Captain Bass and Alimish, "Take Over" with OHKAY, and a remix of Oliver Tree's "Miss You."
Last year Georgie Riot was busy, to say the least, traveling to countless events like Sundown Festival and Rhythm and Vines, while also playing as direct support for Pendulum in the UK. Additionally, she launched Riot Records this past September, making it clear she's in a lane all her own. Georgie Riot is just scratching the surface of the scene, but this year she will be a name that drum and bass lovers won't be able to resist. – AH
---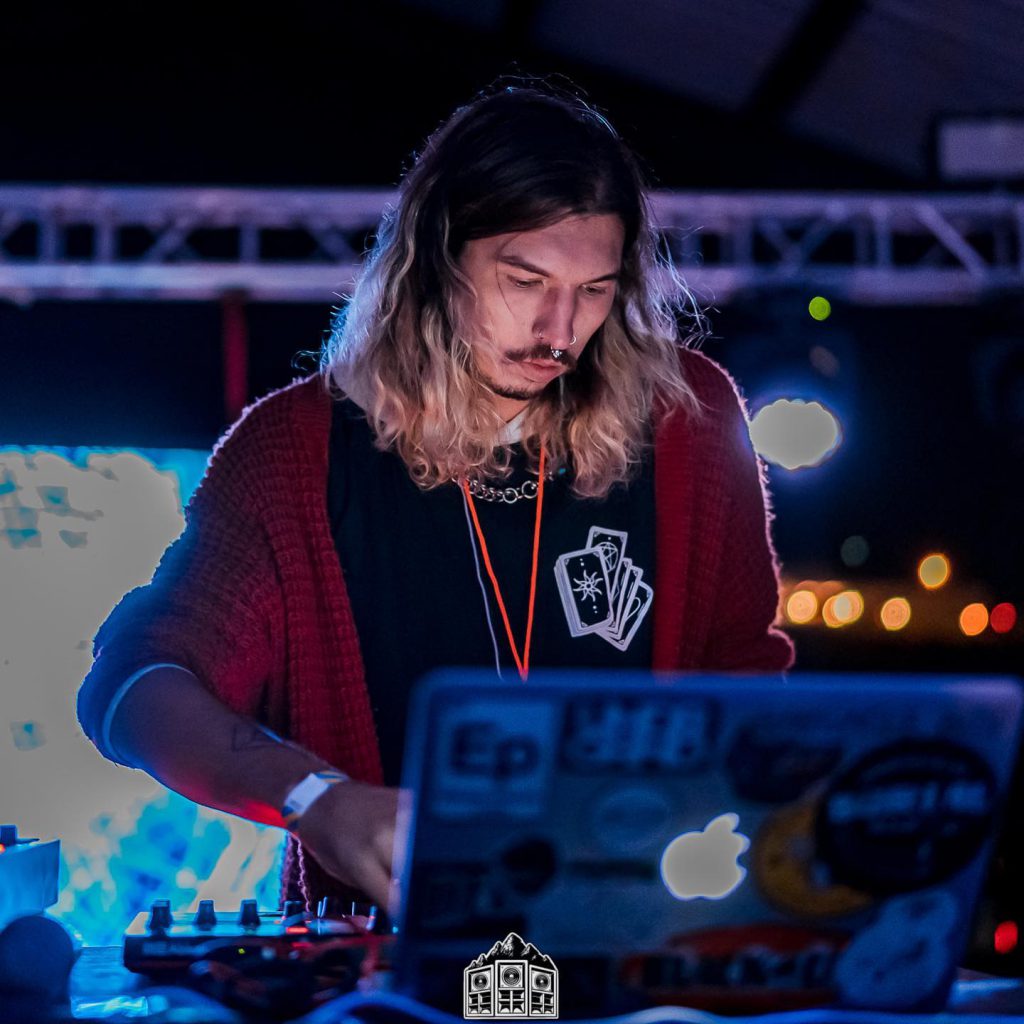 Lavier
Facebook | Twitter | Instagram | SoundCloud
A smaller gem that we had to include is Lavier, a Pittsburgh-based producer who has caught the attention of many bass music fans in recent months. He's no stranger to the music-making game, though, as his releases date back to 2016 with all kinds of experimental electronic, from jazzy beats to hip-hop to downtempo waves. Lavier's recent dubstep releases, however, prove that he's got an unmatched ear for bass.
With plenty of fire self-releases under his belt, he's set to release a two-track EP on The Widdler's WiddFam label that recently received love from Ternion Sound in one of last month's Ternion Selects mixes. Laviers recent all-original-unreleased mix is proof that he's sitting on even more heat he's yet to share. While he played smaller festivals like YonderVille and Of The Werewolves in 2022, we hope to see his name on even more bills in 2023. – AH
---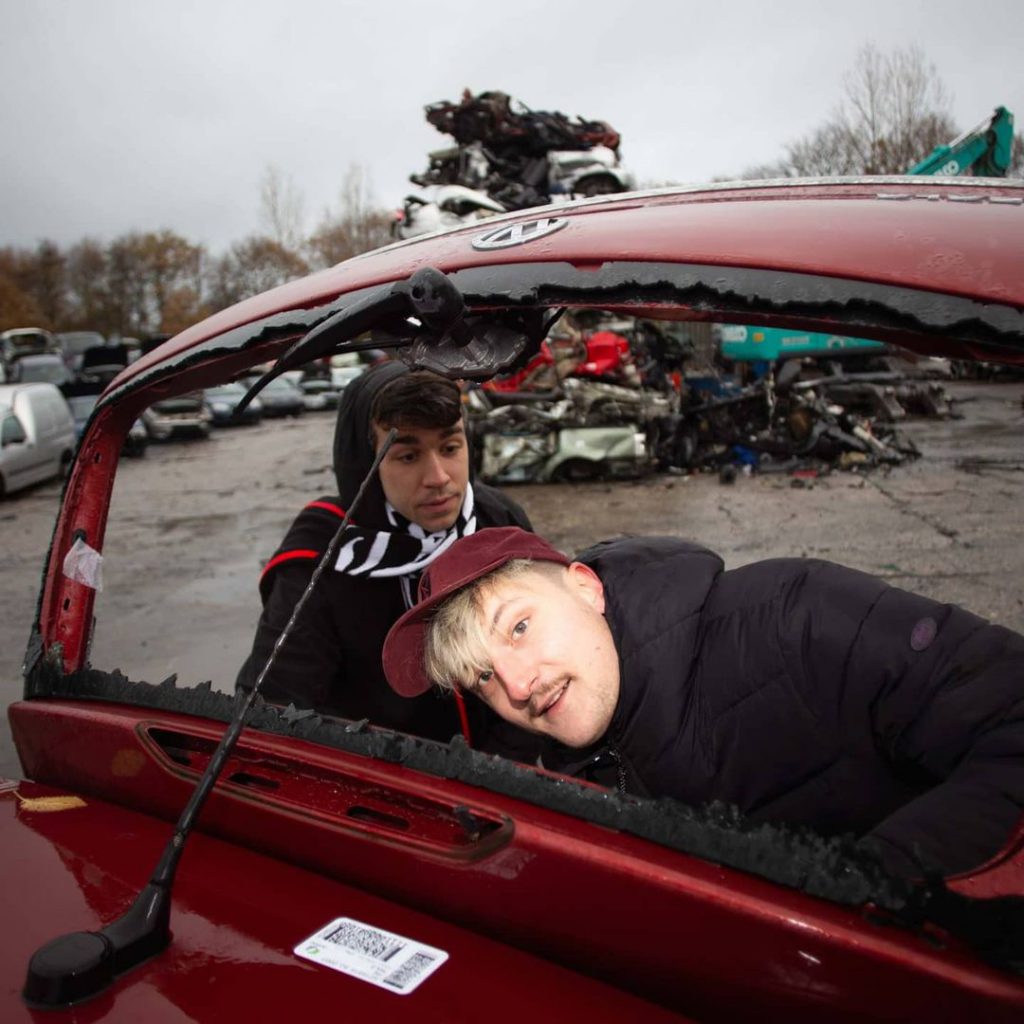 not yes
Reaching the ears of US bass music enthusiasts from all the way in Amsterdam is Not Yes, a duo who has honed in and perfected their signature sound since first coming together in 2020. While their following is still fairly small, their catchy, head-nod bass style and telltale drums have quickly caught the attention of artists like Kursa and Detox Unit as well as labels like Culprate's Inspected and Zeds Dead's Deadbeats.
Following the release of their track "Just Get Up" on We Are Deadbeats Vol. 5, Not Yes recently made their US debut playing support for two Detox Unit shows in Atlanta and Denver. Having caught both of these sets, we can confirm that these two crushed it and hooked the crowds with ease. Their unique bass music style left us craving more from these two Dutch artists. We all need some breakbeat-style tunes in our lives, and Not Yes is doing just that while remaining in a unique lane. – AH
---
Monty
Facebook | Instagram | SoundCloud
French dubstep and drum and bass producer Monty has stolen the hearts of fans and producers alike recently as he continues to stack more gold into his discography. From his full-length album, Hit The Lights on 1985 Music to his hit collaborations with Visages that rocked US dancefloors in 2022 like "Hardware" and their remix of JiD and Boombox Cartel's "Reaper," Monty is on a roll that isn't stopping soon. His ability to create some of the most uplifting liquid drum and bass you've ever heard, along with some of the freshest 140 dubstep in the game right now, is unmatched.
Monty's growing popularity led him to play countless events hosted by 1985 Music overseas, as well as major festivals like Let It Roll and Outlook. After receiving attempted bookings for his US debut, he finally got his visa and recently announced that he is set to embark on a full headline tour. We know that by touring the US, Monty is going to reach even more new ears, and we can't wait to catch him for the first time to see what he has in store for 2023. – AH
---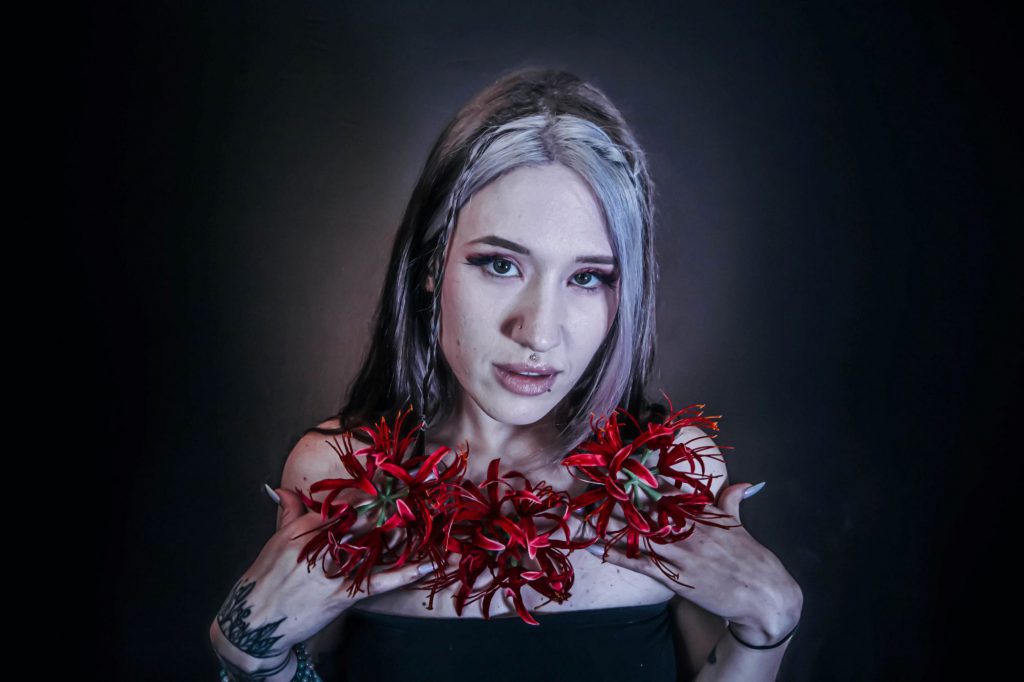 Sharlitz Web
Facebook | Twitter | Instagram | SoundCloud
Another woman who's been crushing it in the scene is Sharlitz Web, whose unique branding and musical talent to match have set her up for success in what we think will be a huge year for her. She shows us her musical range by showcasing heavier styles on projects like her Spider Cider EP on Wakaan and then melancholic emotions on Spider Lily with the label's sister, SSKWAN.
Having played festivals like Forbidden Kingdom, Project Z, and Interstellar, she also recently played support for Liquid Stranger at the Mission Ballroom and appeared at his WAKAAN Festival. Keep your eyes and ears peeled because this bass queen is spinning a webbed throne that we think she's going to shine bright on in 2023. – AH
---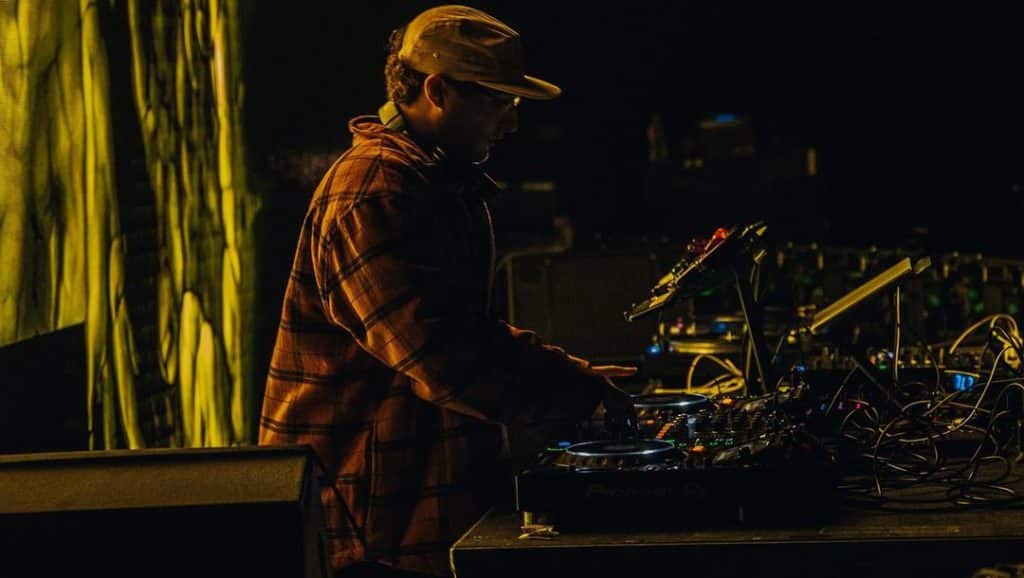 Cool Customer
Facebook | Twitter | Instagram | SoundCloud
Cool Customer had a notable year in 2022 while constantly stirring curiosity in everyone who listened to his sounds. He first put his production talents on full display with his single, "In Your Face," an upbeat track on Cyclops Recordings that will make anyone bopping their head along to it. Cool Customer followed that up with more head-bobbing goodness in the later months of the year and released his wonderfully wonky EP Word To The Mother on Deadbeats.
Ending the year on a high note with monumental appearances at Secret Dreams and as an opener for Jade Cicada, Cool Customer only further solidified his place among fellow rising artists. His musical talent won't be limited to the underground for much longer, as 2023 has big plans for him, like his Red Rocks debut at Ganja White Night's Wobble Rocks. Keep your eyes peeled because you can be sure to see his name on countless lineups – don't miss your chance to lose yourself in his boundless trailblazing music. – BN
---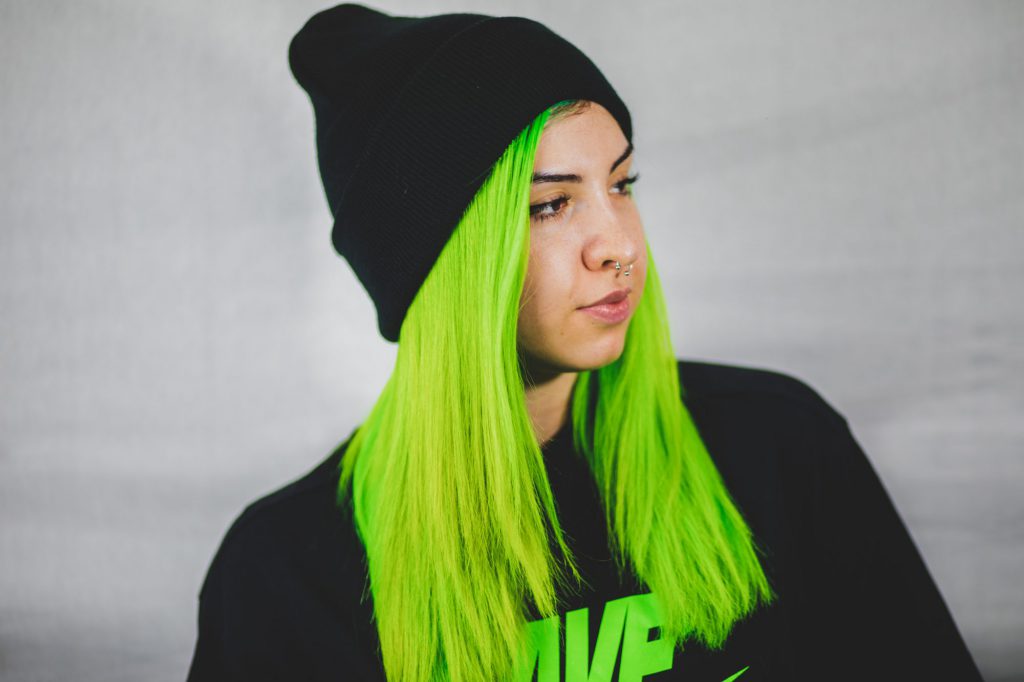 Green Matter
Facebook | Twitter | Instagram | SoundCloud
Next up is the green goddess herself, Green Matter. She kicked off 2022 with a remix album to set the tone for the year, giving fellow artists a chance to add their twist to the songs found on the Speakers Knockin' EP. From there, she turned heads with an energizing cut of Conrank's "Simulation Breach" on Circus Records and didn't disappoint with follow-up releases on Subsidia and MorFlo Records.
Not only did Green Matter take the stage at Bass Canyon, Lost Lands, and a headlining show at the Marquis Theater in Denver, but she also closed out the year with a performance at Subtronics' Cyclops Cove. Additionally, her hard work paid off as she deservingly was one of the recipients of Excision's Bass Music Initiative. With that track record under her belt from 2022, one can only imagine the fire she has ready to set ablaze on bass lovers this year, and if one thing is clear, it's that the scene is about to be overtaken by the queen of green. – BN
---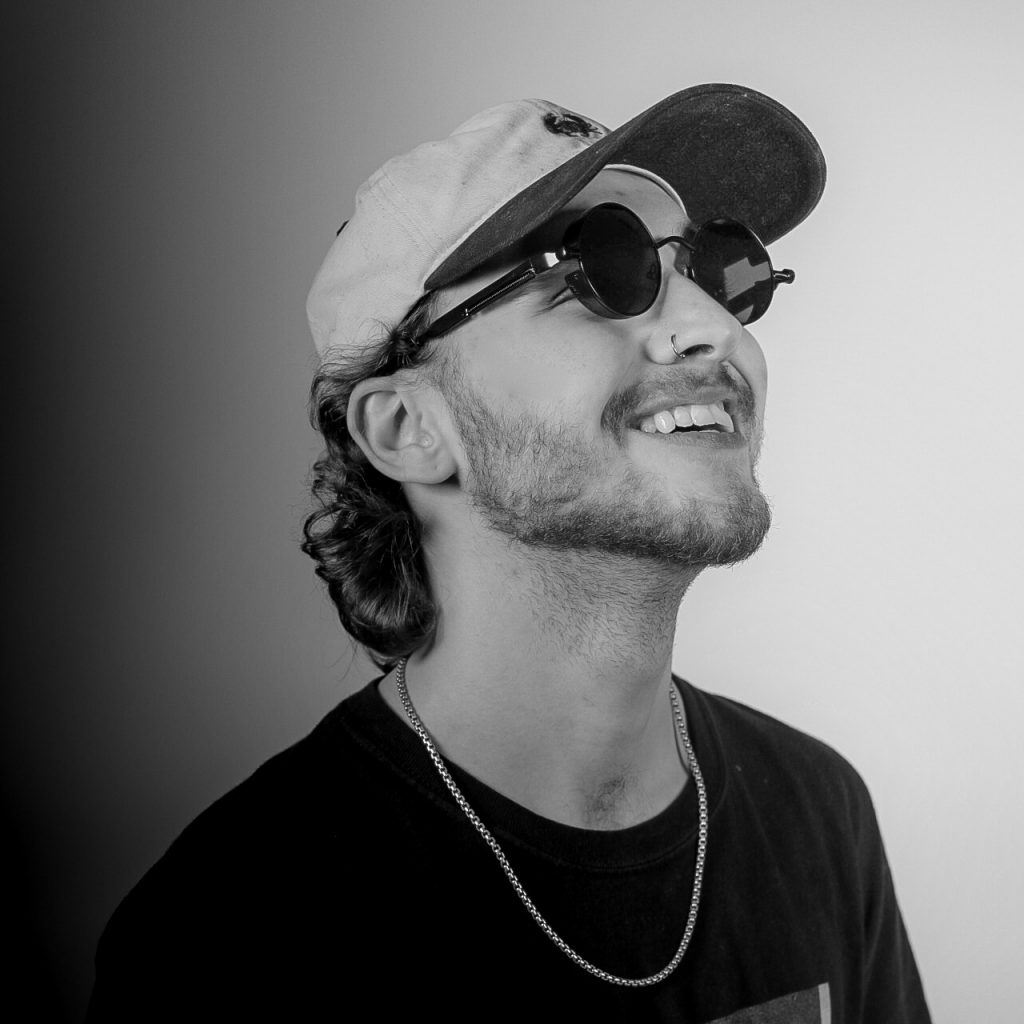 LYNY
Facebook | Twitter | Instagram | SoundCloud
LYNY is quickly proving that he's an artist that is sure to reach the top of the bass scene. If the name doesn't ring a bell, it's guaranteed that his hit song, "Noxious" has rung through your ears countless times this year if you've attended a show throughout the US. Beyond that single, LYNY pushed his name out into the atmosphere even further with the tastefully aggressive track "Feint," which was included in RL Grimes' Sable Valley Summer Vol. 3, as well as "Push" that found a home on Peekaboo's Hide and Seek mix.
Last year saw LYNY take the stage at Electric Forest and Summoning of the Eclipse while also going b2b with Capshun at Shades' show hosted by DEF in Atlanta, and he already has some major bookings in 2023, including Okeechobee and Wobble Rocks. It's clear that this is only the beginning of many more full of LYNY's soundwaves, and this year has already seen him drop off a massive collaboration with Jon Casey, "Laundry Money," to further prove he's planning to break more barriers with his raw talent. Don't miss out on your chance to catch him when he hits a city near you in 2023. – BN
---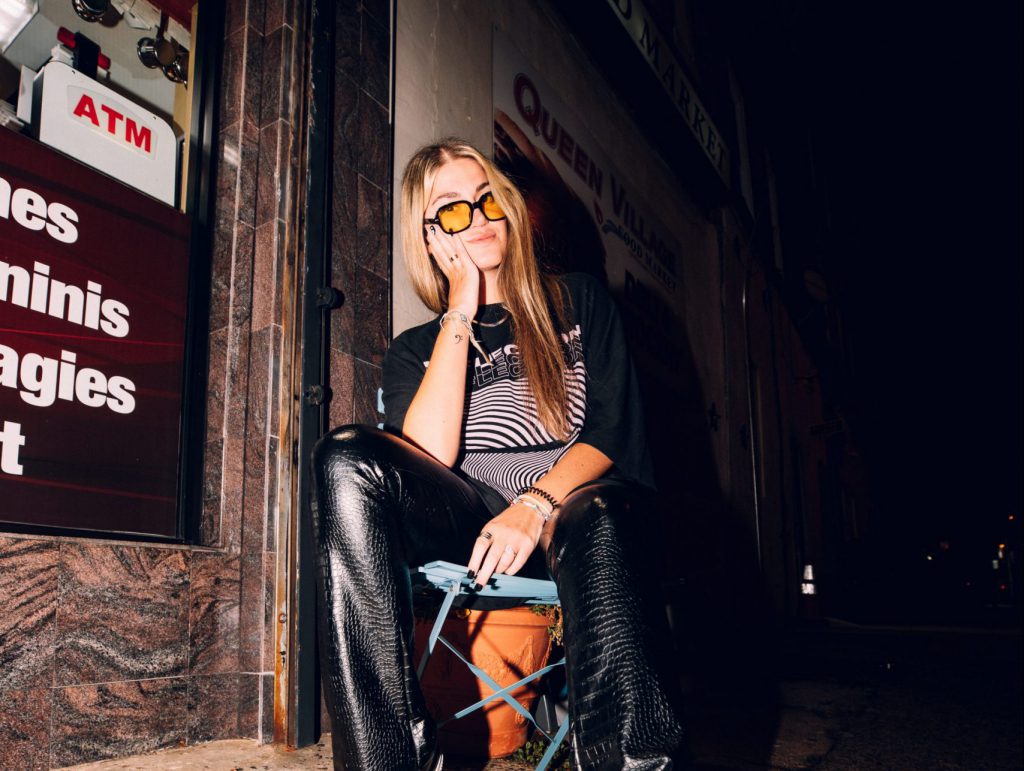 Steller
Facebook | Twitter | Instagram | SoundCloud
Florida's bass music scene got hotter once Steller started her career. This rising dubstep artist might be a new face in the scene, but her skillset would make anyone believe she's a seasoned veteran. Her talents haven't gone unnoticed by the Bassrush team, as she's found a home on their imprint with releases like "The King Is Dead" with Jessica Audiffred and the Another Love EP in 2022. Steller has also been a force to be reckoned with on stage, with appearances at EDC Orlando, Cyclops Cove 2, Forbidden Kingdom, and Lollapalooza to prove her place in the scene even further.
Steller closed out 2022 by teaming up with Zingara for a warbled note wasteland on "Find It In Your Mind" and is gearing up to dominate even more hearts and minds with her upcoming sets at Okeechobee and Beyond Wonderland SoCal. With plenty of determination in her soul, we can't wait to see what 2023 has in store for this fast-rising artist. Don't miss your chance to find yourself lost in a dubstep daydream with Steller in control of the frequencies. – BN
---
Which bass artists do you have your ears tuned to and think will make some moves in 2023? Let us know on Twitter!